Christmas is over and 2023 is here! You've probably been busy with office parties, family lunches, meeting up with old friends and getting in some much-needed rest. As a result, your workout routine could have easily fallen to the very end of the priority list. Let's face it, you've been doing ALOT! Taking a break from the gym is justified, but now that January is here, we've got just the tips to ease you back into your fitness routine - or begin a brand new one.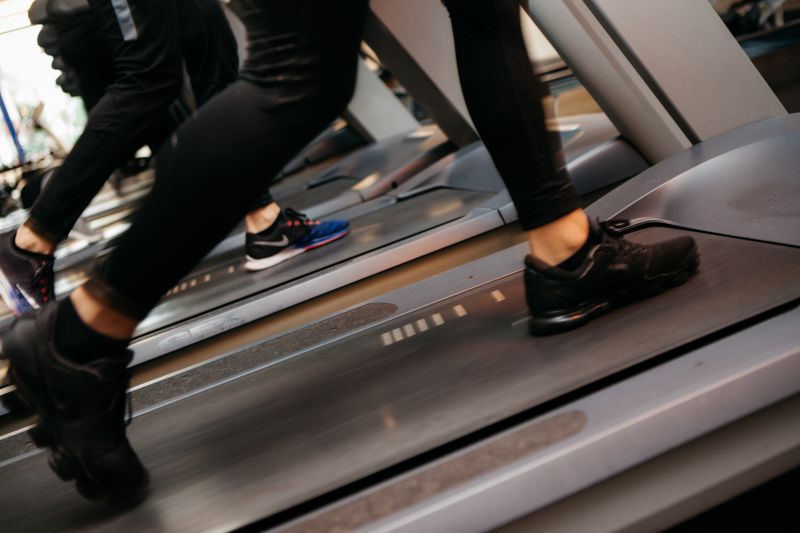 Don't Beat Yourself Up
If you think that you need to work off the last few weeks of 2022 by doing hours of cardio, then it's time for you to think differently. Try looking at it as an opportunity to try a new machine in the gym or try a new
class
with a friend instead of beating yourself up. After all, we've all had a few more indulgent days than we're used to.
Start Small and Go Slow
After a long break, it's normal for your body to unlearn the movements, strength, and agility you're used to in your normal routine. To avoid injury when returning to the gym, try easing your body into fitness by doing low-impact workouts like pilates or yoga. Slowly, you can increase the duration and intensity as you progress. By doing between 20 - 30 minutes of gentle movement every day, or even every second day, you will have enough energy to feel good for the rest of the day and prepare your body for regular exercise.
Set Achievable Goals
Set realistic, specific goals that can be achieved in a certain amount of time throughout the year to keep yourself motivated and accountable. You could also take a big goal and split it up into smaller ones so they are less intimidating to try and take on. This helps with keeping you on track with your routine and building your self-confidence once you look back and see how many of the goals you have achieved.
Get Some New Gear
Are last year's gym shorts feeling a bit too worn or are your trainers coming loose at the seams? Save on your new kit by exploring our
Rewards Hub
, accessible via our mobile App, where you can benefit from deals and discounts from some of your favourite lifestyle brands.
Listen To Your Body
It's normal to think going hard and working out for hours will bring about quicker results but if you ignore the signs your body is giving you, especially after not working out for a long time, it can lead to serious and long-term injuries. If you experience any abnormal pain while working out, stop and visit your doctor before continuing again.
Getting back into fitness is no easy feat but by getting into the gym and being intentional about your health means you have already won half the battle. Try these tips for when you return to the gym to make light work of the transition and you'll be crushing your 2023 goals before you know it!
Tell us how your fitness journey is going by tagging us on
Facebook
&
Instagram
.