We believe health and well-being do not end at the gym. It's about living a well-balanced, rounded lifestyle. That is why we have been working around the clock to bring you an all-new added benefit to your membership - Member Rewards!
On our member rewards platform, which you will see as your
REWARDS HUB
, you will have access to exclusive discounts and deals on some of your favourite brands. These include Boots, Boohoo, Hello Fresh, Hamleys, Pure Fitness, Boden, Foot Asylum, Graze, and many many more!
You are probably wondering "Well, how does it work?". Access to the platform couldn't be easier. All you have to do is follow these simple steps:
Download our app from Google Play or the App Store
Login with your member details
Tap the new REWARDS HUB section on the Home Page
You're in! Browse our REWARDS HUB discounts & deals and shop directly from your phone.
WHAT TO EXPECT IN THE REWARDS HUB: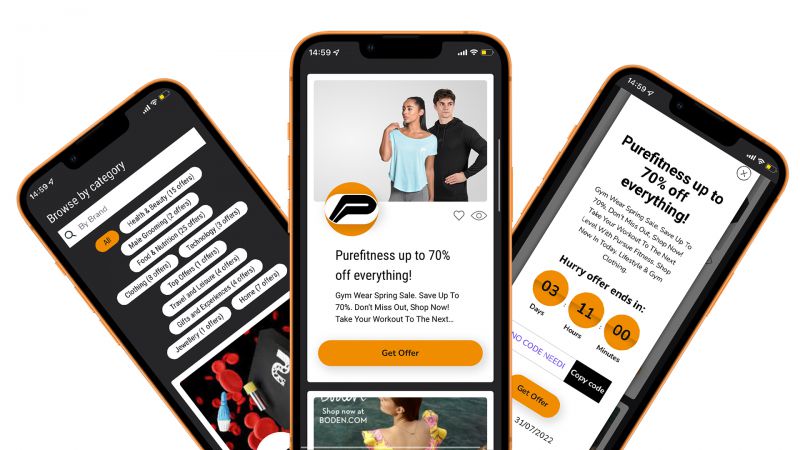 Discounts and deals are refreshed on a seasonal basis so there's always something new to look forward to and ALL existing members will get automatic access. It will also be added as a member benefit for any new gym joiners.
Excited? So are we! Get browsing and take advantage of all the amazing deals today!