We are committed to keeping you feeling the best you possibly can feel during this testing time. Your health and wellness is our focus and we will continue to deliver great home workouts for you to participate in. We welcome your feedback and comments and we urge you to share our content with your friends and family and of course, take a snap or two of you preparing for or participating in the class. This encourages both us and others to join in too.
From 4th January 2021 Online Timetable: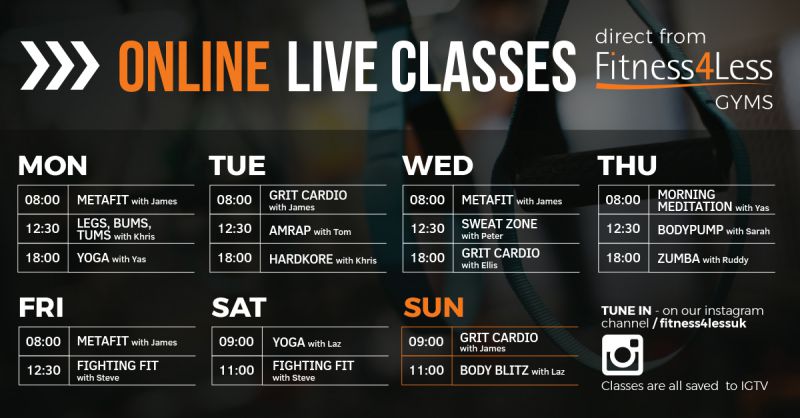 The current timetable and range of online classes are shown in the above timetables - these are recorded live on Instagram and then stored for you to watch back on IGTV. If you are new to social media there is a full and detailed guide of how to access classes on Instagram
in the following blog.