If you are seeking a really affordable place to exercise, Fitness4Less offers a great solution, and with our exclusive annual membership offer this bank holiday, it is the best time ever to sign up.
We are
No.1
for affordability, offering a full gym membership with unlimited workouts, classes, workshops and advice for under 60p per day. But if saving money is not your only motivation, here are 11 other reasons why you might just want to make fitness your new habit.
2. We offer a fantastic range of free classes.
There are over 50 free group exercise classes every week at most of our venues; these can be your best source of motivation and will bring fun into your exercise routine.
3. We offer functional training - a super effective method of working out.
Core exercises and functional training use your body weight to improve your strength and tone your muscles. Functional training extends these principles, using a number of interesting fitness accessories to bring diversity to your training.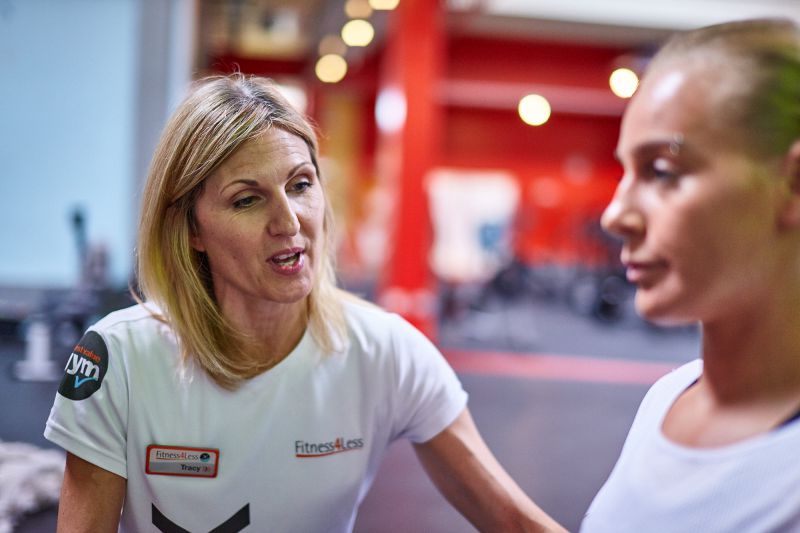 4. Free weights and strength training.
Cardio fitness is important, but utilising free-weights and doing some strength training is increasingly accepted as being beneficial to the majority of people, rather than just muscle-builders. Using free weights improves your strength and muscle tone but also increases bone density, which can help prevent the onset of osteoporosis in later life.
5. Feel at ease, accepted and welcome.
Our company philosophy is all about making sure that our team of staff are friendly, approachable and interested in our members. We are always glad to see you and say 'Hi', catch up on your news and assist you with any of your fitness or membership queries.
6. Our gym members are just like you!
We attract people from all backgrounds, age groups and fitness levels. Many members have not exercised in a long time and are not familiar with our gym equipment, but that doesn't matter one bit. Be reassured that you will feel at ease in our gym, no matter what your goals are. We like to treat everyone individually and tailor a range classes, workshops and activities which will motivate and inspire you.
7. Receive a free 'Gym Intro'/orientation session and a free half-hour Personal Training taster session.
If you have had a break from exercise or you do not feel too confident in the gym, make sure you take advantage of our introductory offers. All new members are entitled to attend a free Gym Intro, which you can book online.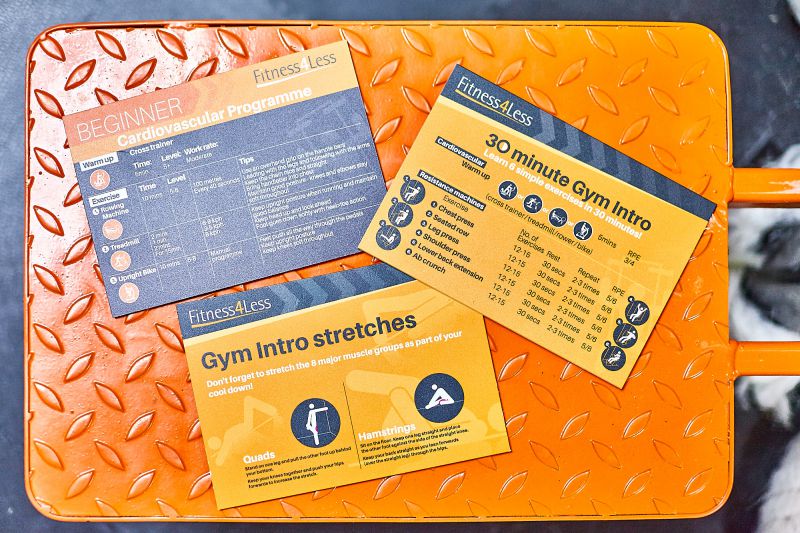 8. Clean, attractive changing rooms and showers.
We think you should also enjoy the experience of getting changed and showered for your work-out so we make every effort to ensure that our locker rooms are pleasant to use, with vanity areas and hairdryers available, and secure lockers to store your belongings while you work out.
9. Free Workshops.
If you have ever thought "I would love to try that equipment but I really don't have a clue how to use it!" then our workshops would be great for you. During a workshop session, which typically lasts for around 15 minutes, we explore new exercise trends, techniques are broken down into easy steps and our instructors are there to offer friendly and informative advice and guidance.
10. Motivational Gym Challenges.
Through regular challenges, we encourage you to try new things, test out new classes and get involved in unfamiliar activities. This will ensure that you are always learning and progressing and not hitting a plateau of fitness without getting any further.
Our online blog
is packed full of suggested exercise programmes, nutritious recipes, tips and advice to keep you on the right track.
11. Invest in your community.
Being part of Fitness4Less and our Friends Of Fitness charitable association, means that you can put something back into society and be involved in our local charitable events and activities.
12. Feel Better.
Invest in a membership and invest in yourself. We know that you will feel fitter, have more energy and undoubtedly feel happier for it!
Click here
now to join on an affordable annual membership.