When some of us think back to our childhood, a salad usually consisted of a couple of flabby dark green lettuce leaves, half a watery tomato, a slice of vinegary beetroot and some cucumber, all topped off with a dollop of salad cream.


But we can do better than that! For a start, fresh salad ingredients have come a long way in recent years, and lettuce is readily available in lots of varieties, from sweet, crunchy Dolche Verde, Cos, Romaine and Little Gem to red Lollo Rosso. You can even grow your own, especially the cut-and-come again mixed loose-leaf varieties, which can be grown in a pot of compost on the patio and harvested with scissors, as required. Take a look at our blogs
"Grow Your Own Five (Or More) A Day"
and
"No Garden No Problem"
, which include ideas for growing salad leaves, sprouted seeds and micro greens at home, even on a windowsill, at minimal cost.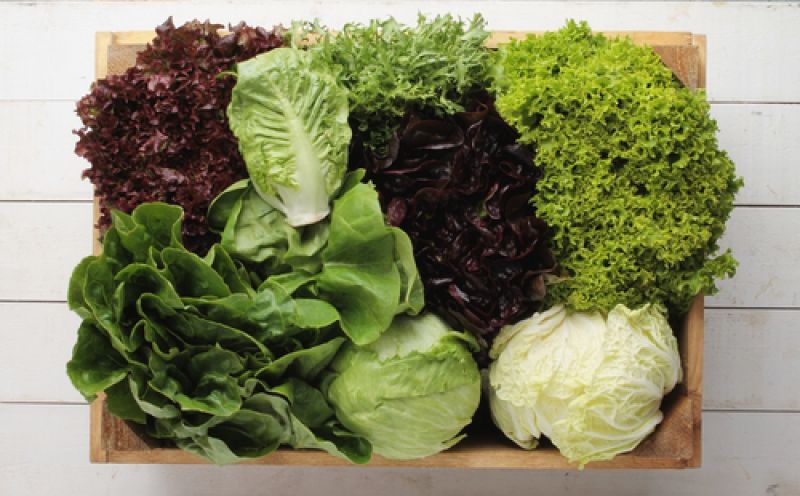 A green salad doesn't have to just contain lettuce either – try adding white cabbage, watercress, rocket, lamb's lettuce, pak choi, baby spinach, mizuna or soft herbs like mint, parsley and sorrel. And don't limit yourself to tomatoes – apple, sliced oranges, strawberries, melon, toasted walnuts, avocados – more or less anything can go in a fresh salad, so feel free to experiment.
Of course, salads don't have to contain just raw vegetables and fruit. They can be based on cooked pasta, rice, couscous, quinoa or other grains, beans, chickpeas and pulses, all making them more filling and giving you a healthy dose of fibre, carbohydrates, protein and other nutrients. You can add roast chicken, cheese, crispy bacon, croutons – whatever takes your fancy.
And a salad isn't complete without a delicious dressing – a little mayonnaise, or a classic olive oil and wine vinegar French dressing. Lots of healthy salad dressings can be made in a jam jar, shaken to blend the ingredients, and any leftovers can be refrigerated for another day. There are eight great salad dressing recipes on the website
wholefully.com
Jamie Oliver
has some brilliant salad recipe suggestions on line.
or try the
BBC's
excellent selection.
Alternatively, sample our own
Raw Pad Thai recipe
blog.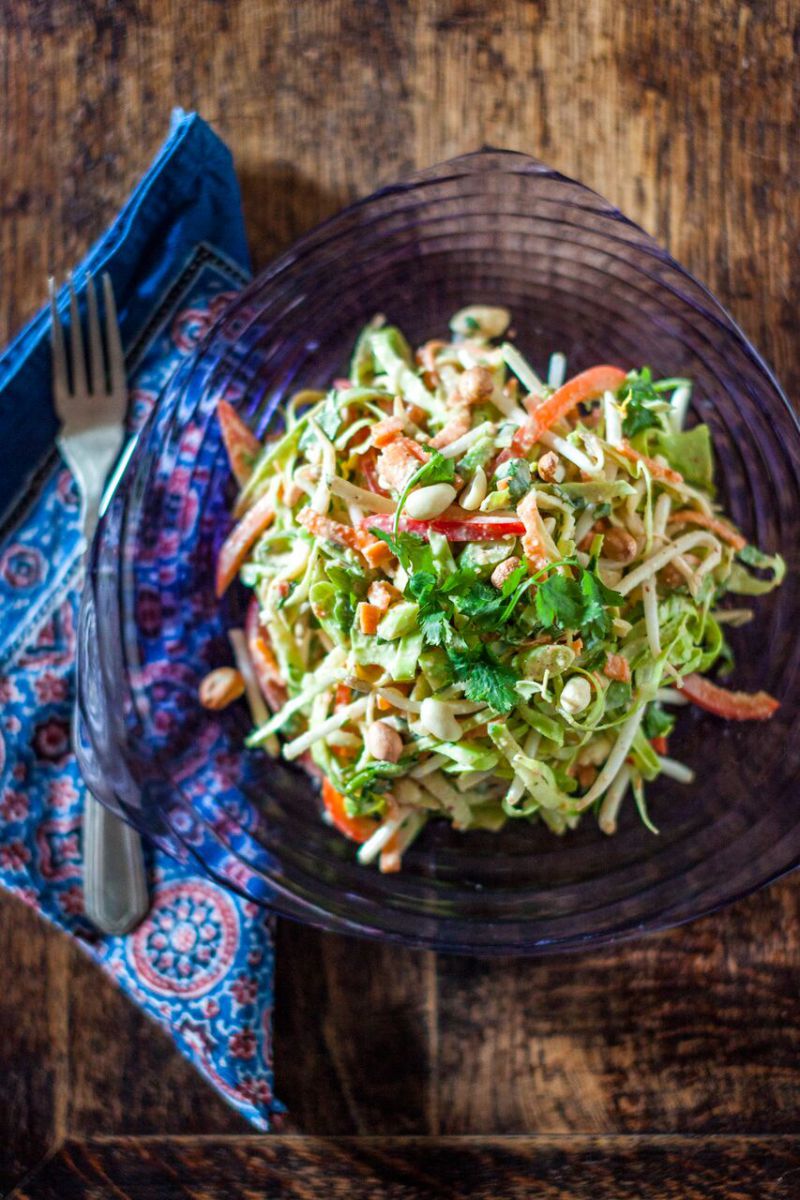 So, think beyond limp lettuce, take a little care with your salads, find a nice recipe and enjoy chopping, mixing, sprinkling and arranging your ingredients on a beautiful dish, so it makes a feast for the eyes as well as the stomach. Salads can be exciting, delicious and nutritious – and they're not just good for rabbits!