When the weather's hot and sticky, the tinkling chimes of the ice cream van make even grown-ups think nostalgically of licking a lovely, fruity ice lolly to help them cool down. But why not make your own more healthy and delicious lollies and ices at a fraction of the cost of shop-bought ones?
First of all you'll need some lolly moulds. Cook shops such as Lakeland sell a variety of reusable plastic moulds quite cheaply and as long as you have a freezer, a blender and some fresh ingredients, you're ready to go. You can even make little frozen fruit puree or milk popsicles for babies, to sooth sore gums when they're teething.
Making their own ice-lollies could be a fun project for the children in the school holidays when they feel like doing some cooking - and it doesn't involve getting close to a hot stove! Basing your recipe on fresh fruit, fruit or vegetable juices with no added sugar and yoghurt will ensure your lollies are healthy and tasty too.
• Jamie Oliver has a tempting strawberry ice-lolly recipe they could try:
250g ripe raspberries or strawberries
100 ml natural yoghurt (or apple or orange juice)
1 or 2 teaspoons of runny honey
Whizz everything in a blender, pour into 4 moulds, add a stick if the mould doesn't have a plastic one built into the lid and freeze for about 4 hours until solid.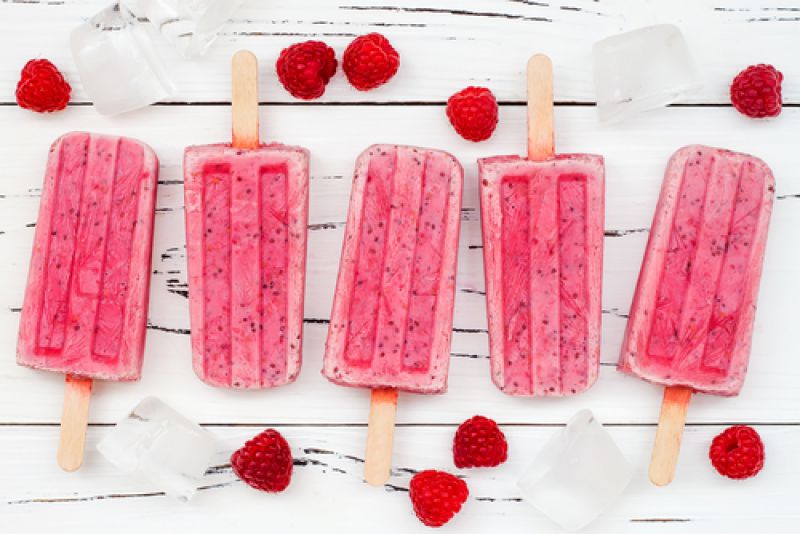 • Or for the grown-ups, why not try these tropical fruit lollies with the added indulgence of dark chocolate and crunchy chopped nuts or granola: -
Large mango, peeled and chopped with the stone removed.
One banana
4 tbsps. coconut milk
50g dark chocolate with a high cocoa content
5g chopped toasted almonds or crushed granola
Purée the mango, banana and coconut milk in a blender until smooth. Pour the mixture into lolly moulds and freeze overnight. Melt the chocolate in a bowl over simmering water, and then remove from the heat. Slide the lollies out of their moulds, and then dip the tops in chocolate, then in chopped nuts or crushed granola. Arrange the lollies on a tray, then return them to the freezer until set.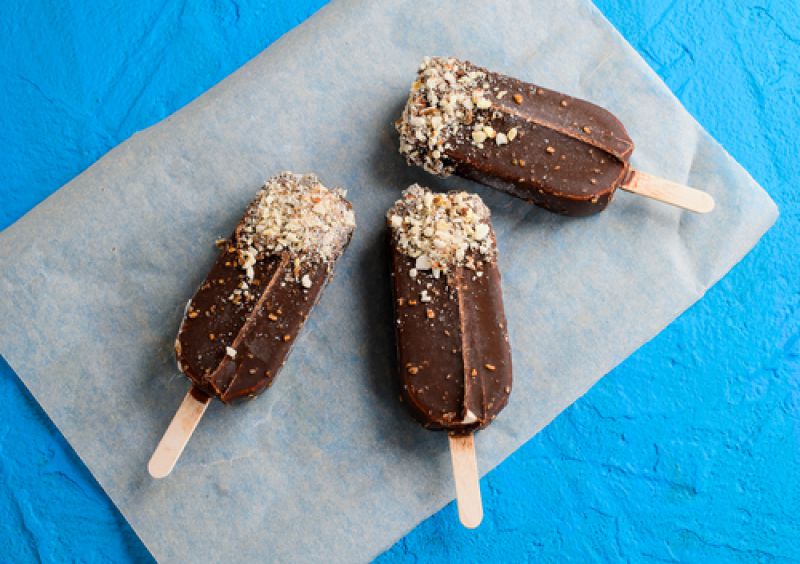 (Recipe courtesy of BBC Good Food Magazine)