!— Facebook Pixel Code —> <!— DO NOT MODIFY —> <!— End Facebook Pixel Code —>
<< back to blog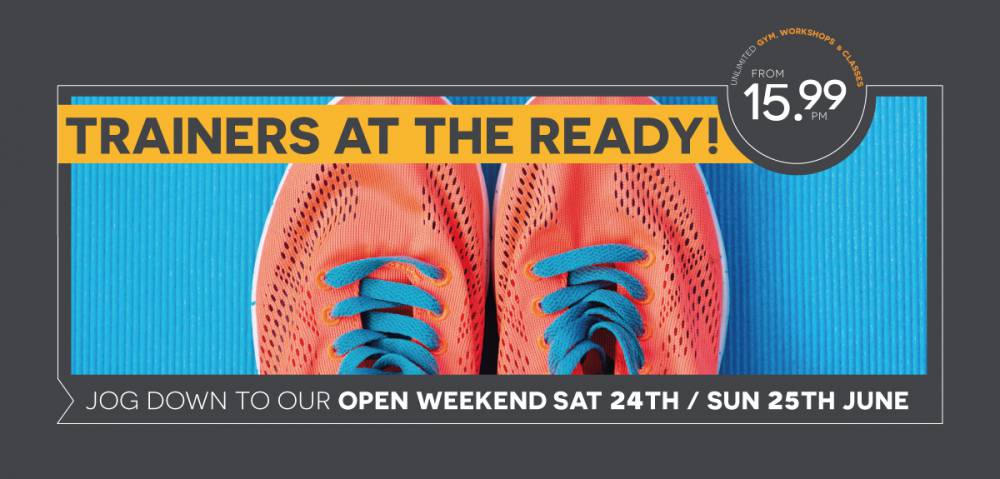 Trainers At The Ready!
Jog Down to Our Open Weekend Sat 24th/Sun 25th June

As the culmination of this summer's Join, Like, Learn Challenge, Fitness4Less clubs are holding a celebratory Open Weekend from 24th to 25th June.

So bring along your friends and family to have a look round the gym, watch demonstrations of some of the huge range of fitness classes we offer, and chat to our team of fitness instructors and personal trainers.

Your guests can enjoy a free workout during their visit and take advantage of a special 3 Month Gym Membership offer with a 20% discount on the usual price! You might even buy one of these memberships as a gift – ideal for someone wanting to get fitter during the summer months, someone with a temporary work placement or a student returning home for the holidays from university. This offer will be available only over the Open Weekend, and it's an absolute bargain, so it's well worth snapping up!

Everyone that has taken part in the Join, Like Learn Challenge, completed all the tasks and had their scorecard endorsed by a member of the fitness team, had the chance to enter their completed card into an exciting prize draw. The winner of the prize - a great new pair of trainers - will be announced over the weekend. Of course, we'll make sure we get you a pair in your size!