Fitness4Less is excited to announce that in the autumn of 2017, it is opening a new gym in the vibrant West Midlands city of Worcester, in the heart of the redeveloped centre, right opposite the beautiful medieval cathedral.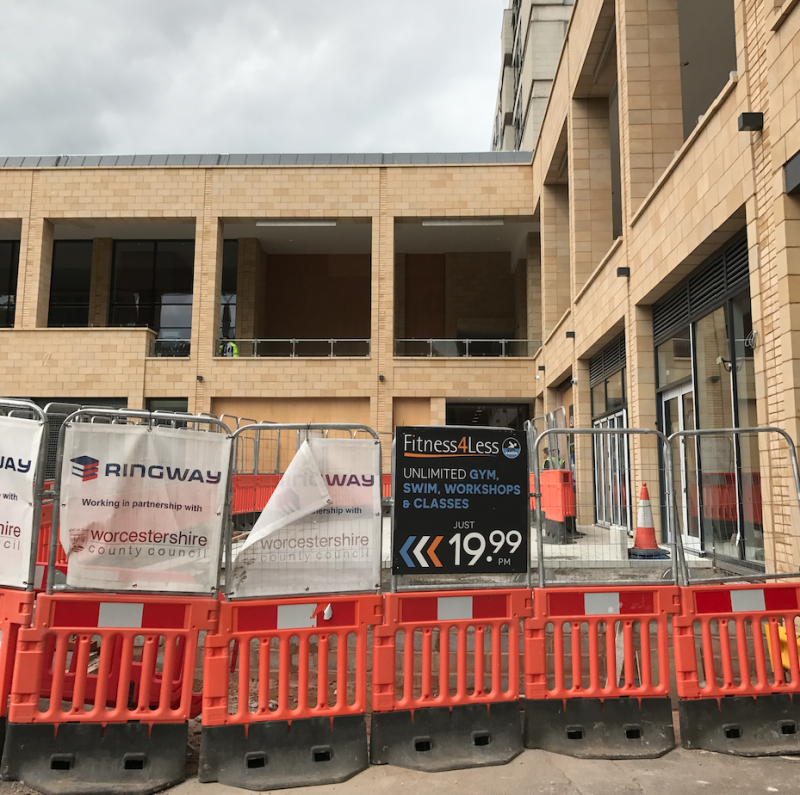 This will be a fantastic club, incorporating all the established Fitness4Less benefits, such as high quality facilities at an affordable price, a huge range of fitness classes and an easy and convenient on-line joining procedure. The club will also encompass a number of outstanding features, including: -
Amazing Gym Facilities
* A stylish, modern gym fully fitted out with the latest Life Fitness equipment, some of the best and most innovative in the fitness industry.
* A Prowler running track, which will be installed through the centre of the gym - perfect for any prowler pushing, sled pulling or bungee running, along with a variety of other exercises and drills, all of which bring interest to your fitness routine.
* A Ladies Only gym, for women that would prefer a bit more privacy while working out.
Swimming, Sauna & Steam for Fitness and Relaxation
* A 15-metre swimming pool.
* A large and spacious sauna and a steam room, each of which can accommodate up to 18 people.
* Spacious and airy changing facilities with a practical, modern design.
The pool has already been formed and tested.
Group Fitness & Studio Spaces
There are no less than three studios being built, including:
* A fully equipped spin studio, where you can enjoy a fun and effective workout on static bikes.
* A Group Fitness Studio, where members can experience a comprehensive range of free instructor-led classes, both traditional and cutting edge, from Aqua Aerobics to Zumba.
Our Attentive & Friendly Team
* An in-house team of experienced and well-qualified personal trainers, offering a wealth of fitness advice, plus a free half hour PT taster session for every new member.
* Headed by our gym Manager, Arran Arogundade, who formerly managed two of Fitness4Less's London clubs at Canning Town and Cambridge Heath.
Arran won the bodybuilding contest at the BodyPower Expo 2014, which led to him being sponsored by the UK's leading sports supplement supplier and a sales role with a major fitness equipment manufacturer. He says, "I am delighted to be taking on the role of Manager at the amazing new Fitness4Less Worcester club. The build is already well underway and I just can't wait for the gym to open. The building progress and updates will be available in our online blogs, as well as pictures of the facility as it takes shape".
Meanwhile, the first 500 members can sign up with no joining fee and a fixed price for the first 12 months of just £19.99 per month. Just pay your initial fee of £19.99, which secures your space and pays for the first month's membership once we are in operation. There is nothing further to pay until 28 days after we open our doors, and save £28 on our joining fee.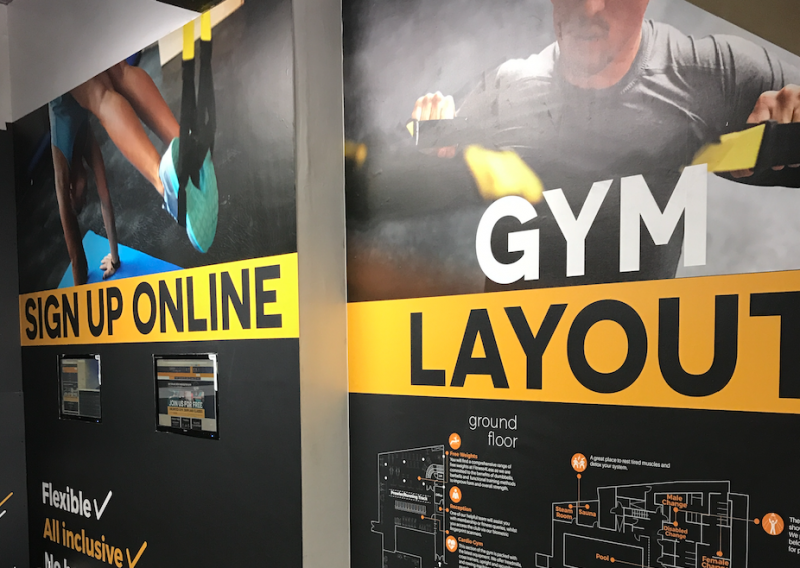 The Sales Office at Cathedral Plaza, 3 High Street, Worcester, WR2 2QE is now open from 11am – 7pm Monday to Thursday and from 10am - 5pm on Fridays. Online joining is available 24/7 at http://www.fitness4less.co.uk/location/worcester/ where you can sign up, register and find out more about what Fitness4Less has to offer.