Although flat breads with a topping of some kind have been made since Neolithic times, the modern pizza was developed in Naples around 1738 and is now a favourite dish throughout the world. So, we're sure that you'll need no excuse to celebrate
National Pizza Day
, which falls on 9th February, with a slice of the iconic Italian speciality and Britain's favourite takeaway.
But surely pizzas are unhealthy with all that gooey cheese and fatty pepperoni? Well, obviously exercise portion control and don't overdo it, but cheese is a great source of calcium, the dough provides carbs, tomato sauce is full of antioxidants, and meaty toppings contains protein, so pizza's better for you than many other fast foods.
Anyway, why go out when you can eat at home? Just take a look at our easy recipe – a healthier spin on the classic Florentine Pizza combining tangy tomatoes, silky spinach and perfectly cooked eggs on a crisp, home-made base - delicious served with a side salad for lunch or supper. It's not only a fresher, healthier and cheaper alternative to a shop-bought or restaurant pizza, but it's surprisingly easy and fun to make. So why not give it a try this Friday night or over the weekend when you've got a bit of time to spare in the kitchen and want to show off your cooking skills?
Serves 2
Prep time 20 minutes
Cooking time 15 minutes
100g spinach
175g strong white bread flour
1 tsp easy blend dried yeast
1/2 tsp. sea salt
140ml warm water
4 tbsp passatta
A pinch of dried herbes de Provence or some chopped fresh herbs
25g Parmesan
8 cherry tomatoes, cut in half
2 eggs
* First of all cook the spinach by placing it in a hot saucepan with just a splash of water and then turning the spinach leaves to wilt them. Once it is cooked and cool enough to handle, squeeze the spinach to remove as much liquid as possible.
* Make the pizza dough. Place the flour, yeast and salt in a bowl and stir together. Pour in the water and bring everything together with a table knife to make a soft dough.
* Turn out onto a lightly floured surface and knead for 8-10 minutes until smooth and elastic. Leave to rest for a few minutes.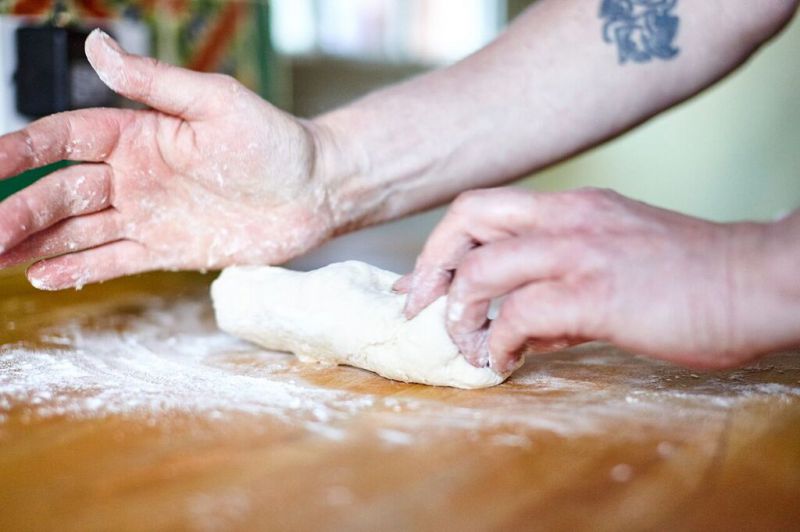 * Roll the dough out to around 22cm in diameter and place on to a parchment lined tray. Spread the passatta over the dough leaving a border of around 2cm. Sprinkle over a few herbs and season well.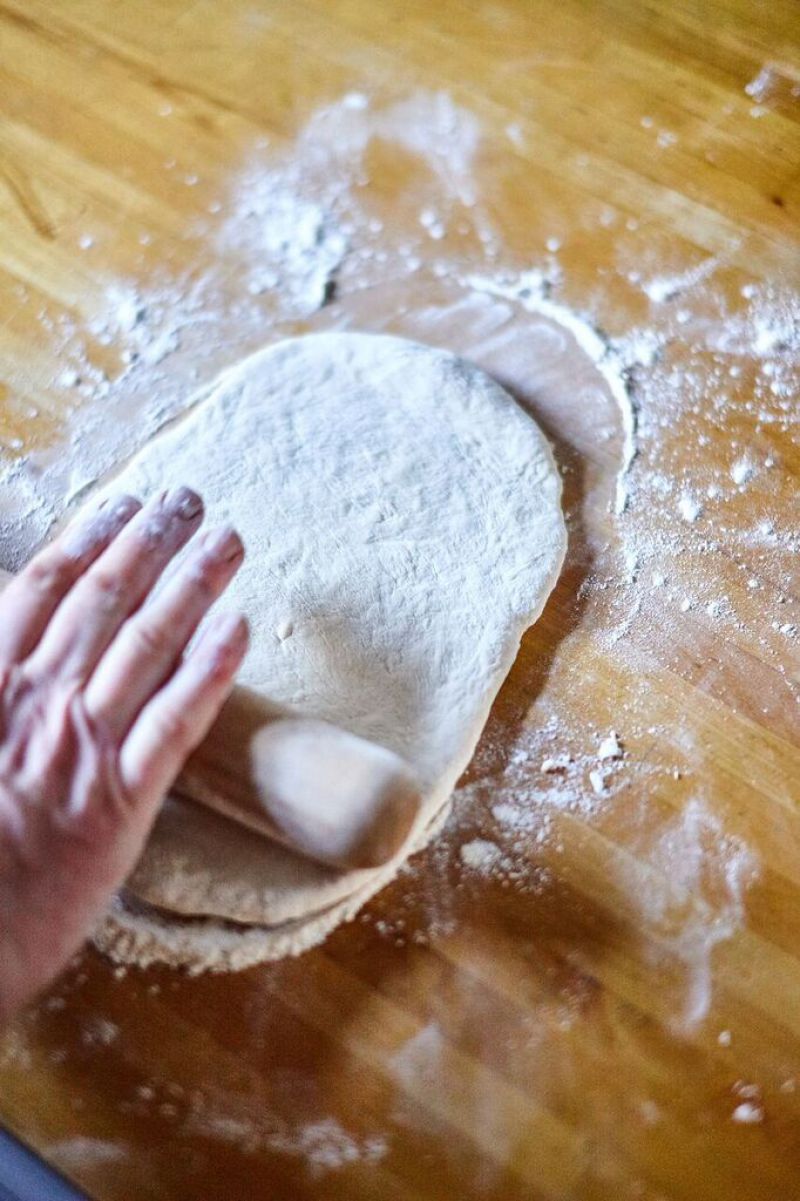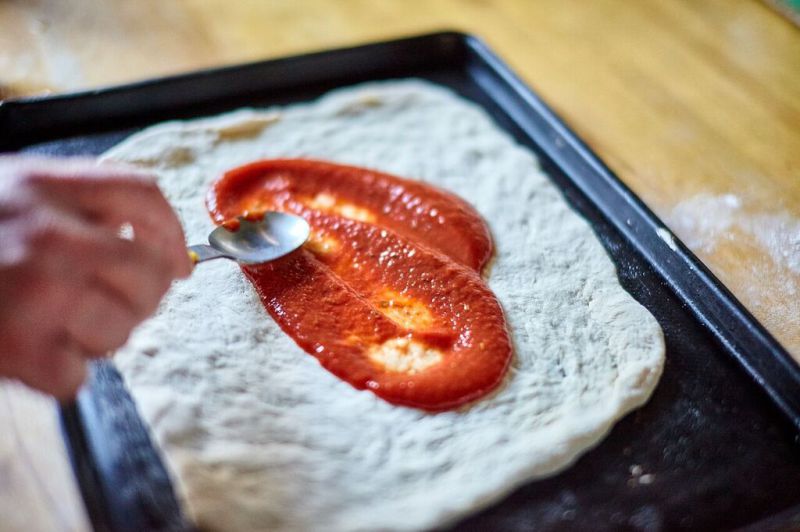 * Scatter over the Parmesan and then top with the halved cherry tomatoes.
* Add the spinach and bake for 12-15 minutes.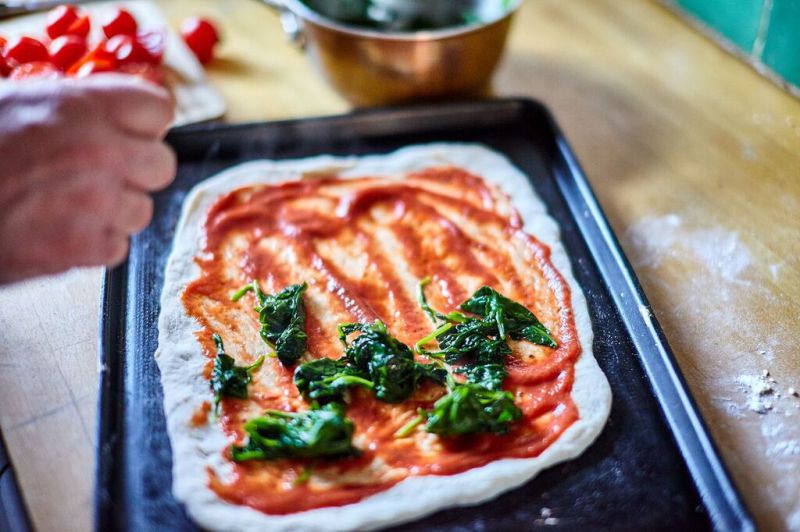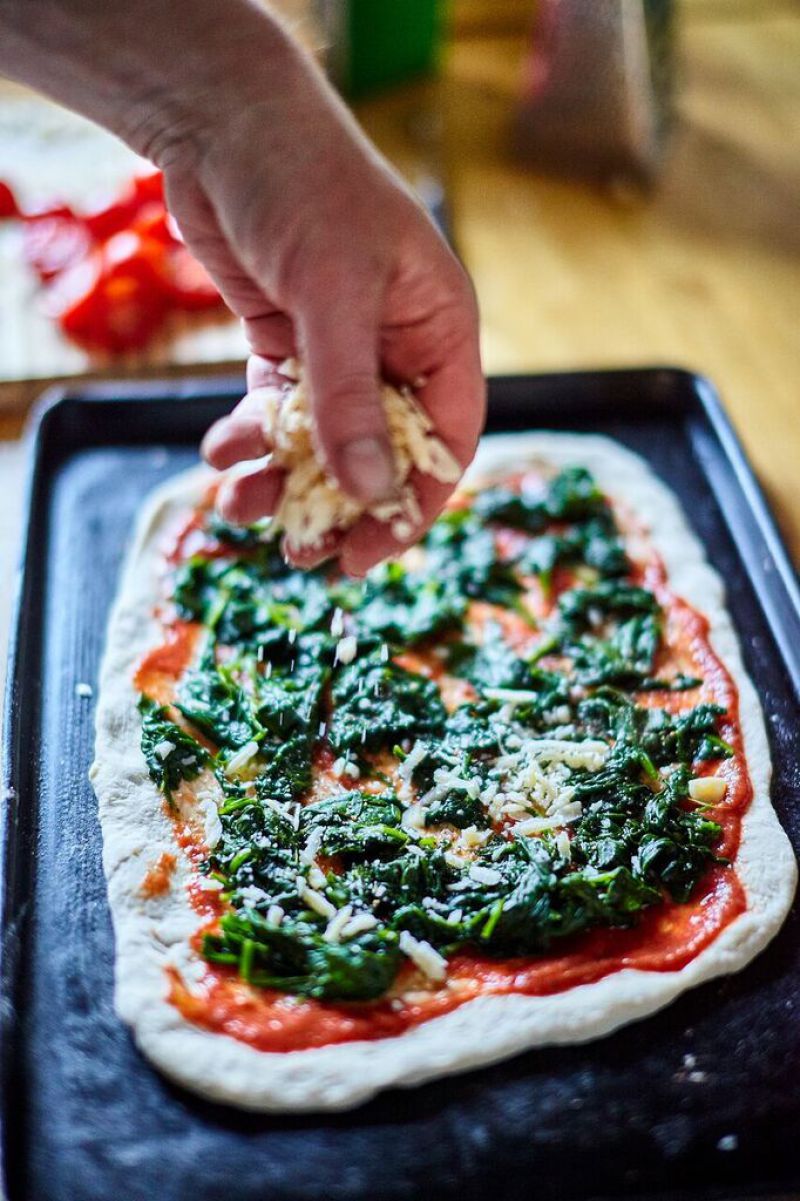 * Take the pizza from the oven and crack on the eggs. Bake for another 3-4 minutes.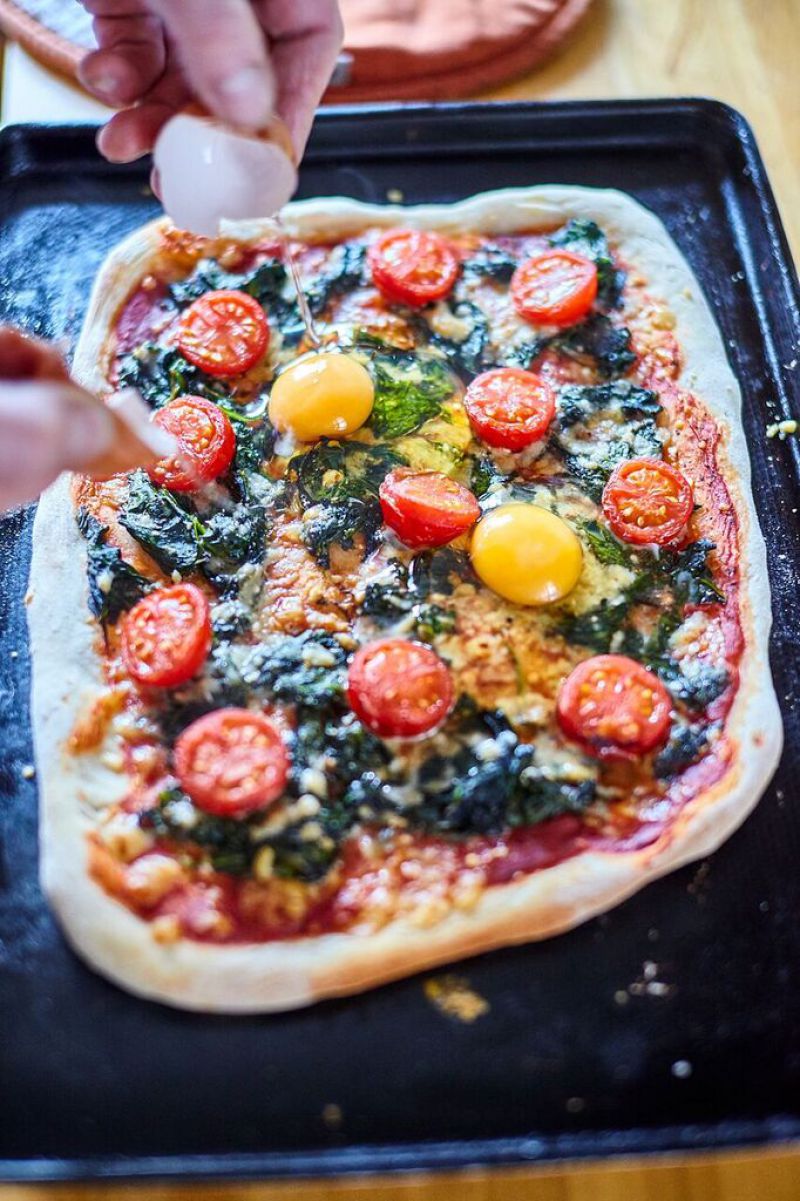 * Serve with a fresh green salad.