WOW - look at this delicious rolled leg of lamb with minty pesto! We think this is a cracking recipe and suprisingly simple to do. Get your family and friends over for a Sunday lunchtime treat.
This rolled leg of lamb with mint pesto serves 3-4
Prep time 25 minutes
Cooking time 45 - 60 minutes
You will need:
Half leg of lamb - about 1kg in weight
The Pesto
2 handfuls mint leaves
1 clove garlic
25g pine nuts
25g grated Parmesan
2 anchovy fillets
25ml rapeseed oil
25ml water
black pepper
The Veg
8 baby parsnips
2 onions, peeled and cut in to wedges
150g Chantenay carrots
Preheat the oven to 180°C/gas mark 4.
Bone the lamb. Carefully using a very sharp knife, start making small cuts towards the large leg bone. Just follow the line of the bone and use your fingers to feel where you are going. Cut until you have removed the bone.
However, if you ask you can always get a butcher to bone the joint for you... If you have an already boned piece of meat, untie and roll out.
Next, make the pesto. Just place everything in to a food processor and whizz until you have a rough paste.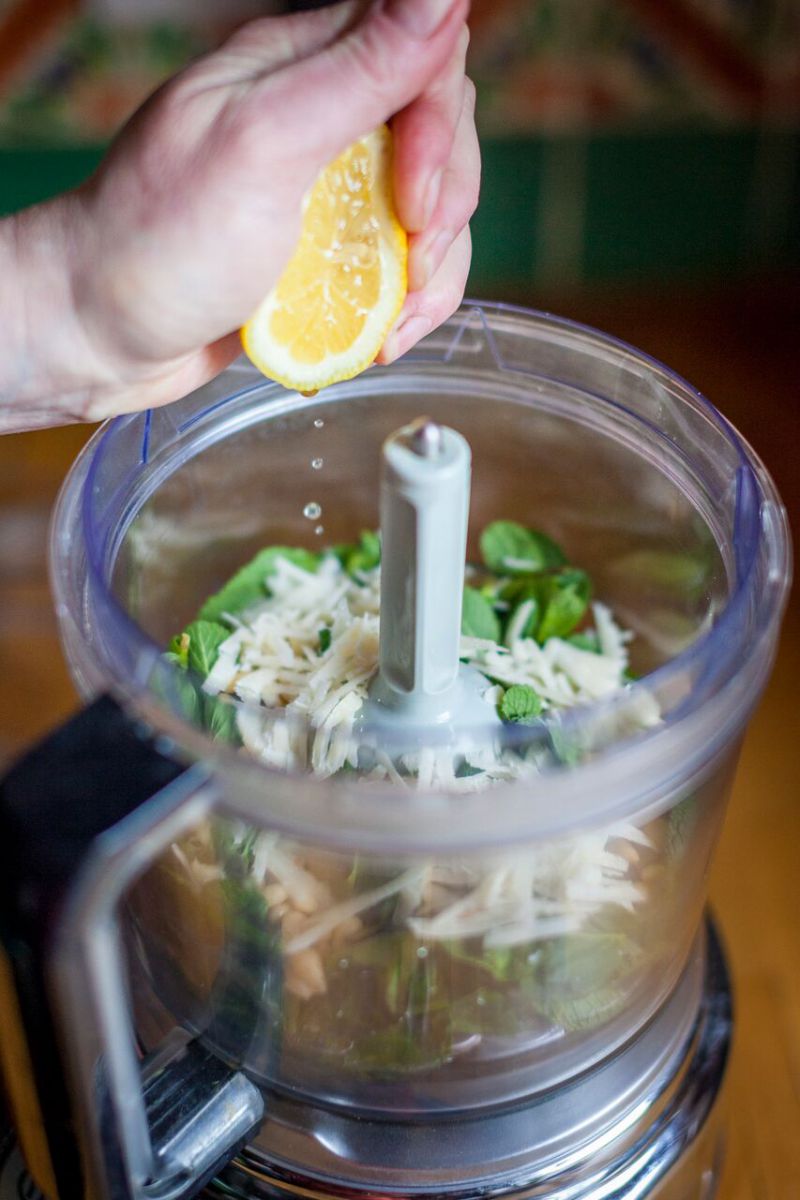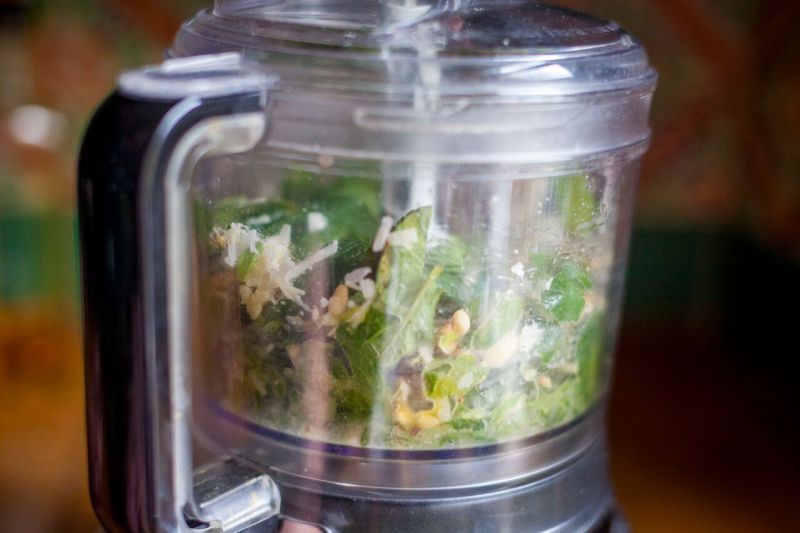 Spread all over the lamb.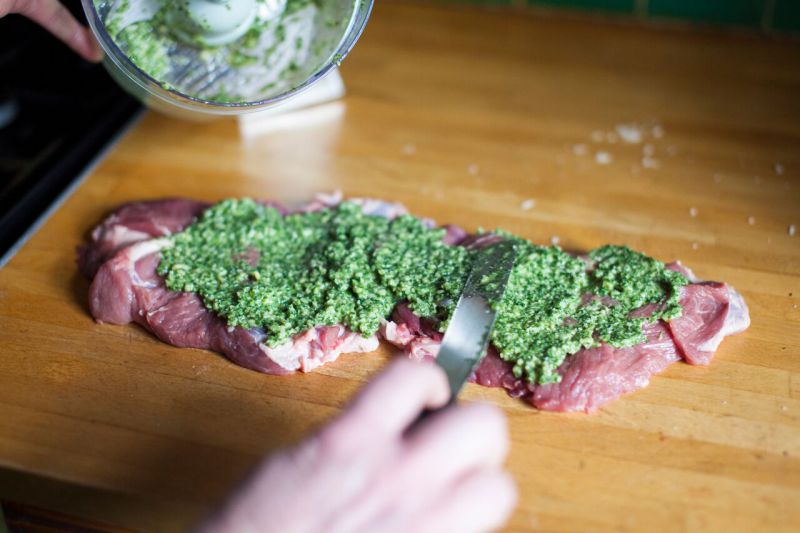 Roll the piece of meat back up and tie it with string. Making sure you use food grade string!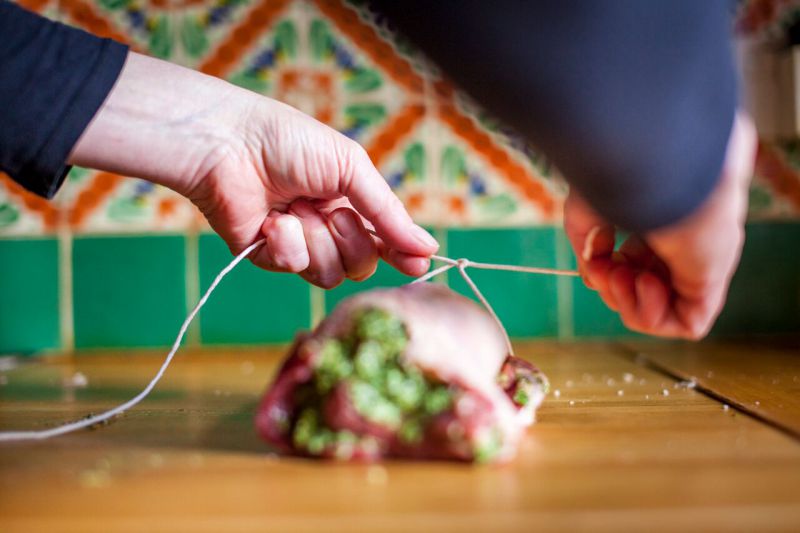 Wash and prep the mini parsnips, carrots and onions, then place all of the vegetables into a roasting tray and sit the lamb on the top. If you have any pesto that has squidged out, spoon it under the lamb.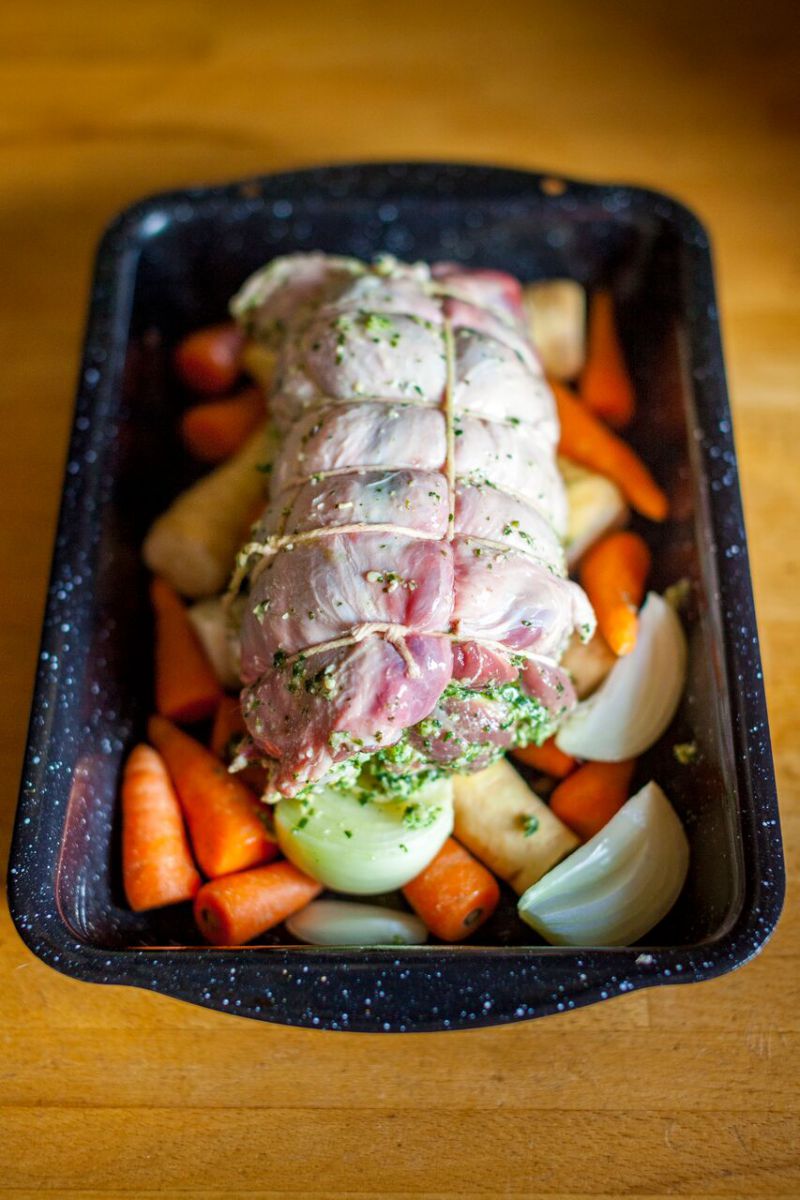 Roast for 40 minutes for pink, 50 minutes for medium. Simply remove from the oven and arrange on a serving plate or board.