When you're cooking meals on your own for yourself or other people on a daily basis, unless cooking is your greatest passion, it can become a chore, especially if you're pressed for time. It's then all too easy to reach for a ready-meal or order a takeaway, and these options are generally low in nutritional value and high in fats and sugars.
So why not bring some fun back into cooking and ask your best friend, a few good mates, your partner or your family to muck in and help you? That way you make cooking and eating together a sociable event. "Too many cooks spoil the broth" isn't necessarily true. It's rather "many hands make light work" and preparing the meal, and sitting down together to eat and enjoy good conversation becomes a real treat. Even clearing up afterwards isn't too bad if you share the load.
In particular, helping you to cook a meal gives children an awareness of what healthy eating entails and encourages them to taste new things. If they've prepared and cooked something themselves, they're far more likely to give it a try and the fussy eater syndrome will become a thing of the past.
With this in mind, we've come up with a simple and healthy recipe for a delicious meal to enjoy with friends or family, preparing it and sharing it together.
Sticky, Spicy Roast Chicken with Rice & Bean Salad (serves 6)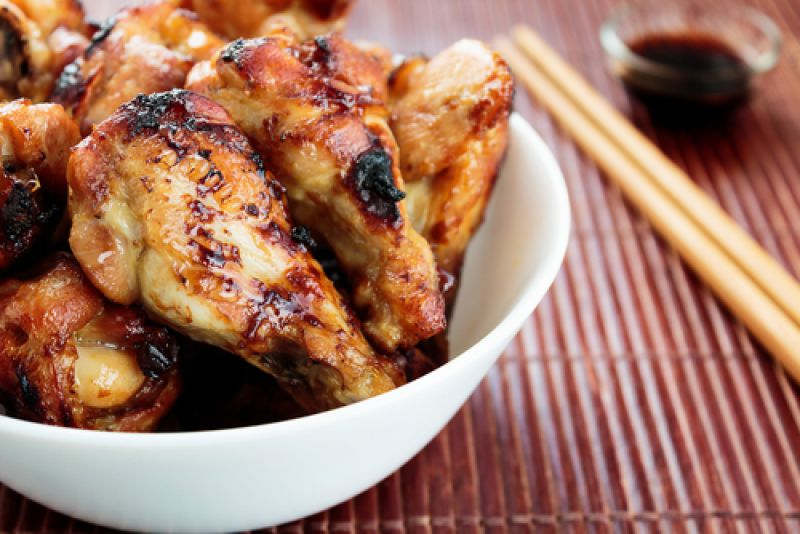 Sticky Chicken Ingredients

6 whole chicken pieces cut into legs and thighs (or 6 breast portions if you object to bones, cut in half) skin on.
3 tbsp. chipotle paste
3 tsp. ground coriander
2 tbsp. olive oil
Juice of one lime
2 onions, each cut into 8 wedges
6 garlic cloves, bashed flat
1 mild red chilli, without seeds, finely chopped
1 tbsp. muscovado sugar
1 tbsp. tomato purée
200ml chicken stock (from a cube)
Seasoning - Salt and Pepper
Cooking the Chicken

Heat oven to 200C/180C fan/gas 6. Put the chicken in a polythene food bag with 2 tbsp. of the chipotle paste, the ground coriander, 1 tbsp. oil, a squeeze of lime and a good grind of black pepper. Marinate for 30 minutes (or up to 24 hrs. in the fridge). Tip into a roasting tin, scatter the onion wedges round, drizzle with a little more oil and roast for an hour, tucking the garlic in half way through, until the chicken is dark golden and crispy.
Lift the chicken and onions on to a big heatproof plate. Turn the oven to low and return the plate to the oven to keep it warm. Put the baking tin on the hob and spoon off the excess fat; add most of the chilli and fry gently for 2 minutes. Stir in the sugar, tomato purée and the rest of the chipotle paste. Add the stock and bubble for about 5 minutes until you have a sticky sauce. Season and add a squeeze of lime juice. To serve, spoon the sauce over the chicken and scatter with the remaining chilli.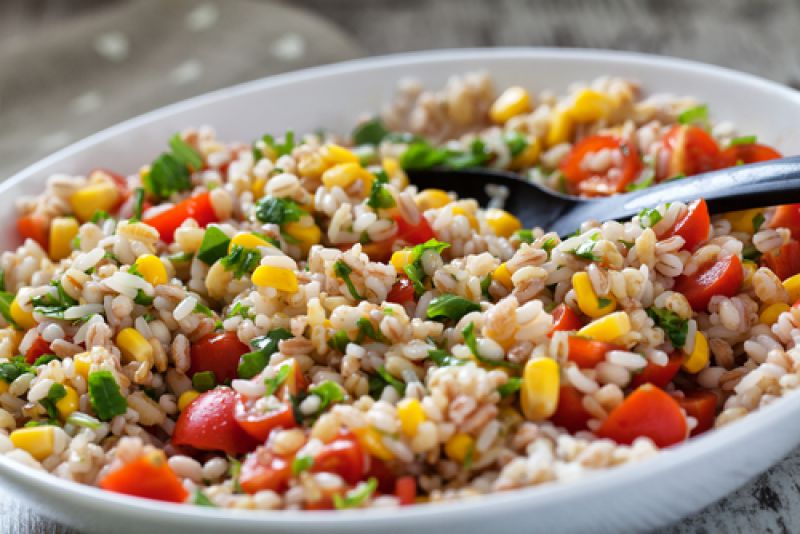 Rice and Bean Salad Ingredients
400g basmati and wild rice mix
400g tin of black, pinto or black-eyed beans, rinsed and drained
285g tin of naturally sweet sweetcorn, drained
2 large tomatoes
Bunch of finely chopped spring onions
2 tbsp. runny honey
3 tsp. ground cumin
3 tbsp. cider or wine vinegar
6 tbsp. olive oil
Handful of chopped fresh coriander
While the chicken is cooking, make the rice salad.
Rinse the rice in a sieve until the water runs clear. Boil, just covered in water for 15 minutes until tender. Drain in a sieve and rinse under cold water to cool the rice quickly, drain well and tip into a serving bowl. Add the drained beans, sweetcorn, chopped tomatoes and spring onions. Whisk together the honey, cumin, vinegar and oil to make a dressing, season and mix through the salad. Fold in the chopped coriander.
Serve with a fresh green salad and some sliced avocado, sprinkled with lemon juice to stop it going brown.