Working out with your best mate can be fun and may encourage you to go to the gym regularly and stick with your fitness regime. However, a highly qualified personal trainer can offer you things that no friend ever can – expert advice on working out safely and avoiding injury, how to employ the most effective techniques and how to achieve consistent results.
The perfect PT will be able to devise a healthy eating and exercise plan, tailor-made to suit your age, physical abilities and physique and will be worth his or her weight in gold in helping you maximize your time at the gym and achieve your fitness goals.
However, finding the right trainer for you may take a little work. After all, it's called "personal" training for a good reason – you will be working closely together and it's important that your personalities fit and that you form a good working relationship. Personal training also involves a financial investment and you want to make sure that your outlay is money well spent.
So, here are a few tips on finding the best PT to suit your particular needs:
A good start would be to read through the profiles of the personal trainers that operate at your gym and check out their credentials and specialisms.
Decide what your specific needs are – for example, weight loss, training for a marathon, sports-specific training, bodybuilding, improving your strength and endurance, recovering from an injury or just getting fitter. Try to choose a personal trainer who specialises in one of these things and who has experience in helping and motivating someone like you.
Ask fellow gym members who have similar needs to you, which trainer they would particularly recommend. And ask your potential trainer if you can have a chat with one of their current clients.
If you're new to exercise and a bit nervous, decide which trainer would be sympathetic to your perceived weaknesses and set you attainable goals. You need someone who will build on your strengths, improve your confidence with encouragement and help you progress. Some Personal Trainers will be more patient and empathetic than others and you can really only assess this by talking to them.
On the contrary, you may be more inspired by a PT who is quite unlike you in personality and who will offer you the drive and motivation you may lack and give you the push you need to improve.
Find out about your PT's availability. Will he/she fit in with your schedule; can you train on the same days every week; are there special packages/offers available and how much do they cost?
Don't plump for the first trainer you contact. Chat with two or three before you decide which would suit you best.
All Fitness4Less trainers are properly qualified professionals, but you may ask to see their credentials and ask about their experience and particular interests.
If you have special needs or a medical condition, make sure that your trainer has experience in helping people like you, and check with your doctor before you start that it is safe for you to train and what activities to avoid.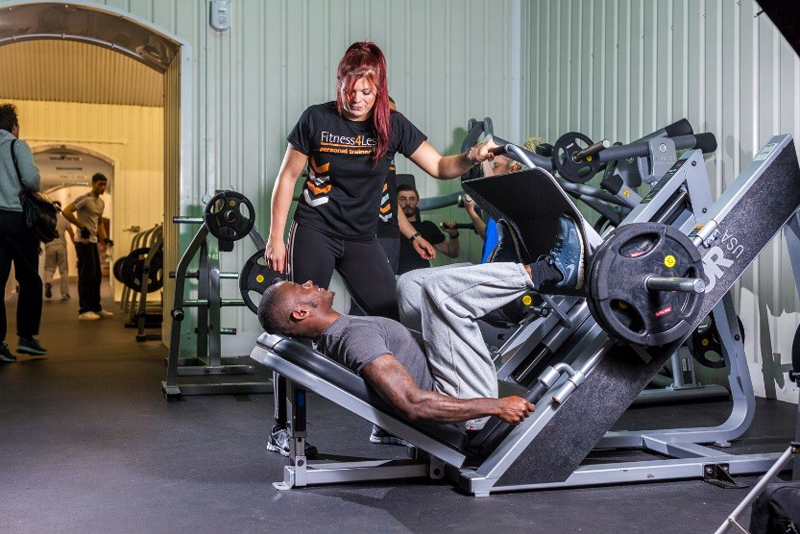 In undertaking personal training, you are putting your health and your future in another person's hands, so take the time to shop around. If you want to find the perfect individual to help you start your new life, then you are justified in being choosy. After all, choosing the right PT can mean that your enjoyment of exercise is transformed and that you are more likely to experience the fantastic feeling of successfully achieving your goals.