We've been dreaming up ways to make pancakes a bit healthier, so you can enjoy this age-old custom without feeling too guilty.
Shrove Tuesday or Mardi Gras (fat Tuesday) is celebrated in many countries throughout the world with extravagant carnivals and feasting. In Britain we have a more modest tradition of cooking pancakes on that day to use up eggs, flour, milk and fat before the fasting period of Lent, and we simply call it "Pancake Day". This is a "moveable feast", which this year falls on 28th February, and it's a welcome reminder that winter is on the way out.
Pancakes are indulgent! Phaa! We say enjoy a pancake with a twist and fit in a bit more activity to balance the calories – maybe you could organise a Pancake Race for charity, like the one they've held annually since 1445 at Olney in Buckinghamshire.
For top pancake tips read on....First – cooking your pancakes: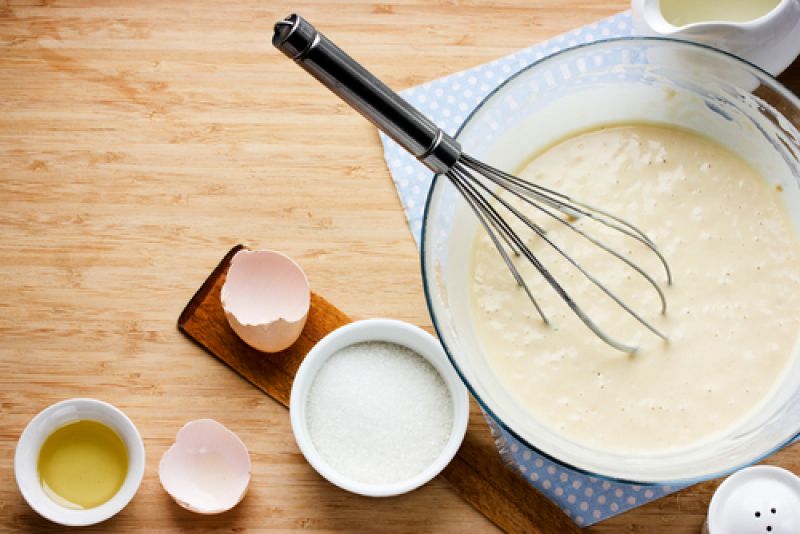 A heavy non-stick frying pan is essential to make sure your pancakes cook quickly and absorb less fat.
Ditch the packet pancake mix and plastic lemon for proper fresh ingredients – pancakes are very simple to make. Here's a basic recipe: 100g of plain or self- raising flour 2 free range eggs 300ml semi-skimmed milk 1 tbsp. sunflower oil (plus extra for greasing the pan) Pinch of salt
If you've got one, whizz your ingredients in a blender or food processor to avoid lumps.
Just grease your pan lightly or use an oil spray.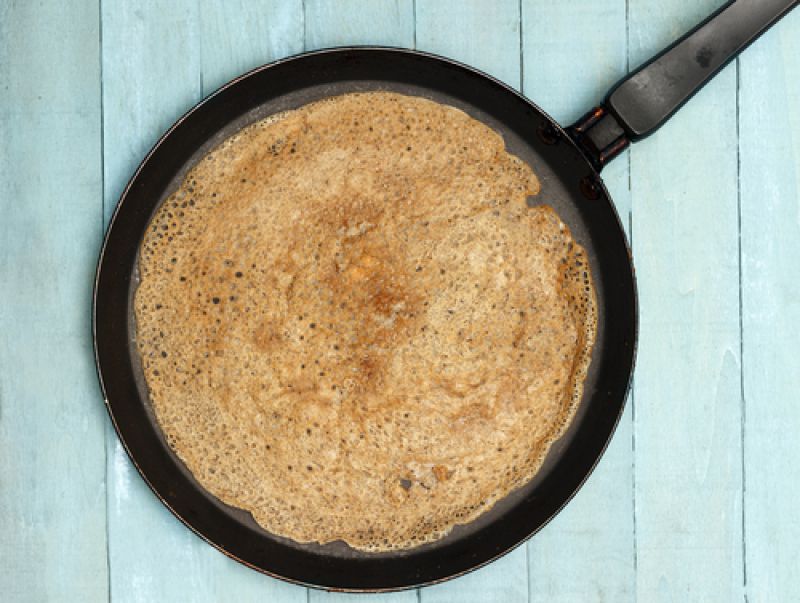 Use skimmed or semi-skimmed milk in your recipe, instead of whole milk.
Don't add too much mixture to the pan and quickly tilt it to spread it out, so your pancakes are thin and crispy, like French crepes.
Whip the egg whites separately and fold them gently into your batter to make light and fluffy American pancakes – a bit thicker and more satisfying but with no extra calories.
Try adding healthier buckwheat or whole-wheat flour to your mixture.
And now for some healthy toppings, sweet and savoury:
Fresh raspberries with 0% fat Greek yoghurt and a drizzle of runny honey.
Cooked soft fruits sweetened with Stevia and served warm.
A thin spreading of peanut or almond butter and some sliced bananas with a little grated dark chocolate.
Crispy bacon (drained on kitchen paper) and a little maple syrup – a traditional favourite with American pancakes.
Some sugar-free preserve and a handful of blueberries.
Sliced fresh figs, Parma ham, rocket and a drizzle of extra virgin olive oil.
Fresh lemon juice and Manuka honey.
Cottage cheese and a sweet, ripe sliced pear.
Smoked salmon and crème fraîche.
Avocado, feta cheese and streaky bacon.
We're sure you can dream up some more delicious ideas – just think fresh and healthy - and don't eat too many!