If you are dazed and confused by the mountain of diets, tips and trends out there in the media, but all you want is sound and solid guidance on what is really good for you and what is not, look no further. Here are 6 nutritional guidelines to follow if you want to eat a simple, healthy, balanced diet but not deprive your body or mind!Tom is our Gym Manager at Watford and he combines his knowledge of training, his experience and plain common sense in creating these great guidelines for healthy eating. Follow this advice and his "lose 6lbs in 6 weeks" plan and you will be well on your way to achieving your goals.1 Prepare in advance or prepare to fail!
One of the key factors in improving the way you eat is preparing what you plan to eat in advance. Cooking and preparing your own healthy meals in advance will ensure you are in full control over your diet. Furthermore, it also saves you a lot of money and avoids the risk of reaching for convenience snacks and fast foods, which we know deep down aren't very good for us! Try preparing 3-4 balanced meals a day to really enhance the benefits of a simple yet effective change to your diet.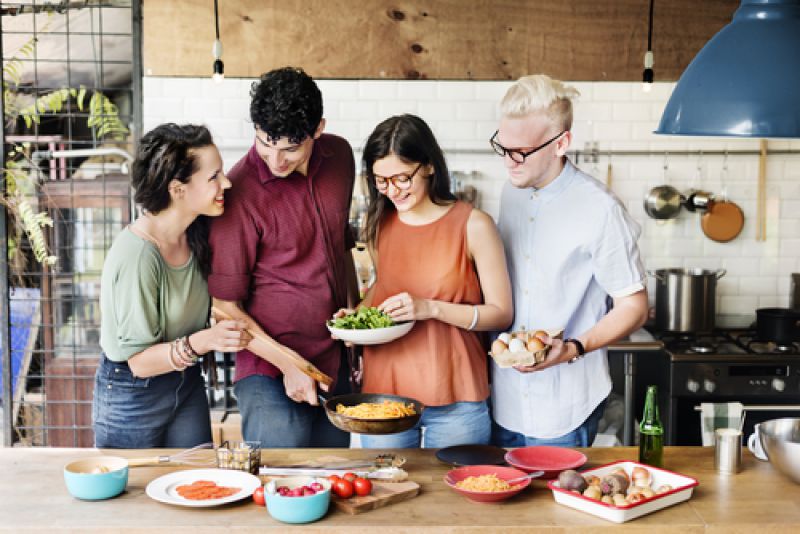 2 Hydration
You've probably heard you need to drink more water on more occasions than you care to mention, and it might sound like a broken record, but hydrating your body is one of the single most imperative parts to improving your health, digestive system and skin. Always try and attempt to drink at least 2 litres of water every day and trust me, your body will thank you for it!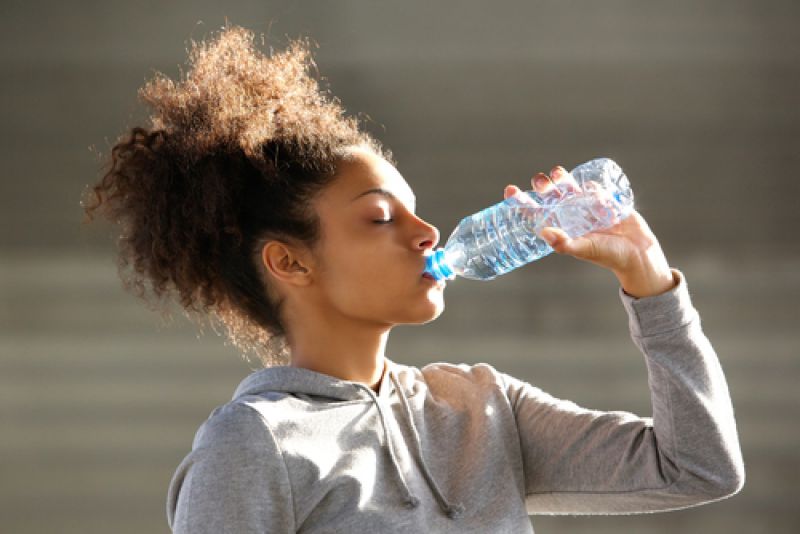 3 Avoid Carbs?... NO!
Carbohydrates play a vital role in your body's everyday functions, as they provide the energy required to perform everyday tasks, and the demand for energy goes up especially when you are participating in fitness - related activities. The reason so many people drop weight when embarking on a 'No Carbs' diet it due to loss of water, not body fat, which is what you should be looking to burn. When consuming carbs, focus on eating them before training to fuel your workout, and post-workout to restore your energy levels.
4 Fruits & Vegetables
Your body is at its strongest when you fuel it properly, and the vitamins and minerals found in fruits and vegetables help you obtain that strength. Within every meal after breakfast, try and include at least 2-3 different kinds of vegetables. Try not to worry about calorie consumption, as vegetables are typically low in calories but will bulk your meal out so you feel fuller for longer! If you're into juicing - we advise you have a ratio of 4 veg to 1 piece of fruit!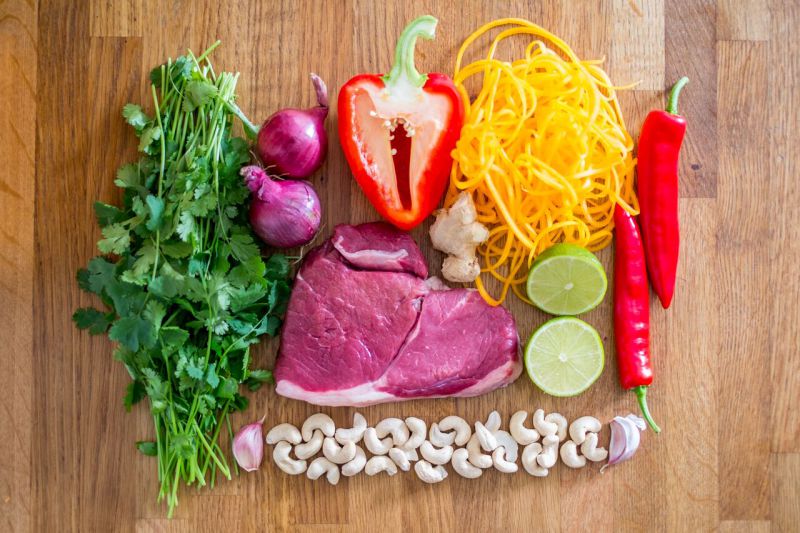 5 Protein
Proteins are the building blocks of life, and one of the most important dietary requirements for all of us. Protein mainly aids in the repair and growth of the body's tissues, and demand for this increases when a person is participating in regular physical activity. Good sources of lean protein to choose from are chicken/turkey breast, lean cuts of beef/lamb, fish, pulses, beans and lentils.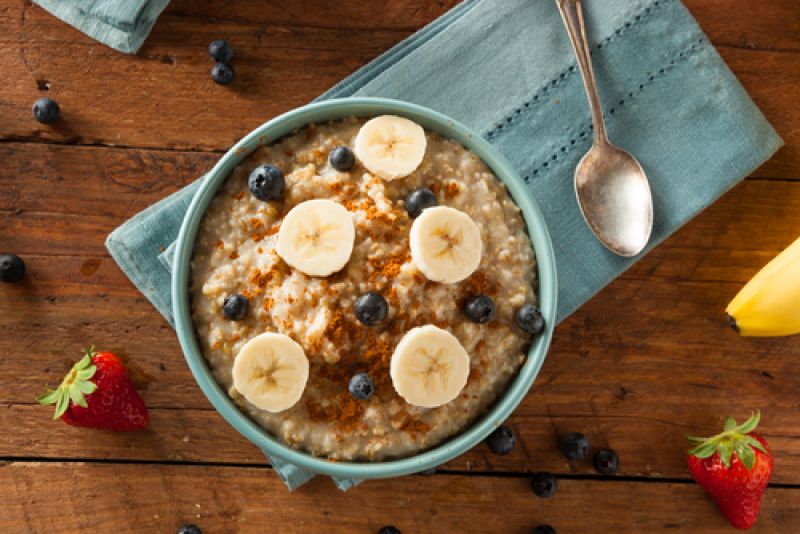 6 Try not to miss breakfast!

A good, fibre packed breakfast sets your day up for success, settles your insulin levels and avoids hunger cravings as the day progresses. Scrap high-sugar, refined cereals and opt for the healthier, vitamin and mineral rich choices of porridge, no added sugar muesli or wholegrain cereals. If you're looking to sweeten them up, try adding a portion of fresh fruit!