!— Facebook Pixel Code —> <!— DO NOT MODIFY —> <!— End Facebook Pixel Code —>
<< back to blog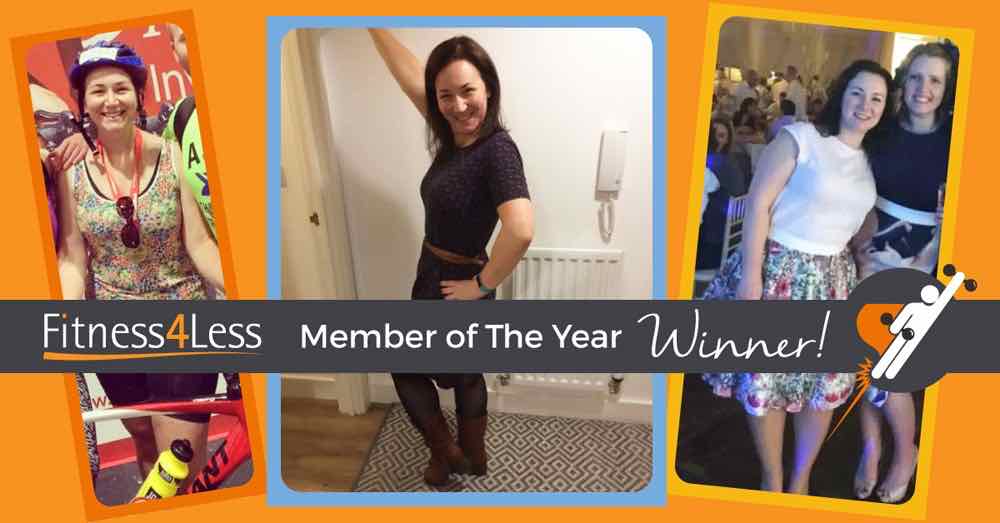 Announcing Fitness4Less Member Of The Year
This years member of the year competition has been our most inspiring yet, with over 50 applicants from the group. 18 individuals were shortlisted and Managers across the business cast their votes in mid December. Voting was based entirely upon members stories and achievements as names, club locations and personal details were omitted to ensure that voting was entirely fair.

Everyone who entered themselves or was put forward by a friend should feel immensely proud, as amazing transformations are happening around the Fitness4Less clubs that all need to be celebrated. We have found out about many customers who are achieving stunning personal goals, shedding challenging amounts of weight and making admirable recovery from very serious illness. Every single one of those individuals have brought the team back to the very central reasons which underline why running a health club business is one of the best things in the world to be involved in.

Managers across the group voted and this vote enabled one individual to stand out as a winner. That person is Tiffany Paul from Bristol, who was involved in a serious road traffic accident a few years ago. Tiffany suffered a terrible list of injuries, including breaking both her arms, pelvis and ribs. She received both skin and bone grafts and many operations to pin her bones in place. Although she was thankful to be alive, her road to recovery was very long and difficult being wheelchair bound for several months. Clearly the mental challenge was as great as the physical one and scarring affected her confidence in herself and this in turn led to weight gain.

In September 2015 Tiffany's partner proposed to her and she happily agreed. She thought that this might be the goal she needed to start to improve her fitness and reduce her weight. She wanted to feel good for her wedding day and began training at our Bristol Fitness4Less gym with our Personal Trainer Louise. From being slightly nervous and not very confident, she has applied a good positive attitude, commitment and energy and achieved wonderful results. She has dropped 4 dress sizes and feels 100% fitter and most importantly her confidence has grown.

This inspiring story really shows that someone has managed to not only recover from a traumatic and devastating event but achieve a level of health and fitness that is inspiring. We all agree that winning the Fitness4Less Member of The Year Competition is the reward that she deserves and hope that the prize of a wonderful weekend in New York might just be a perfect honeymoon! As the big day is coming up in April this year.

We extend our thanks to all participants who shared their story with us and will be holding a special 'Celebration Open Weekend' at the end of this month where we would like to invite all of our members to join us in congratulating and celebrating health and fitness successes.

More details of your local Celebration event will follow next week.