Instead of stopping off at the chippy, try this healthier alternative. Simple and quick to cook yourself, this meal has bags and bags of taste. For added authenticity serve in newpaper!Serves 2
Prep time 20 minutes
Cooking time 25 minutes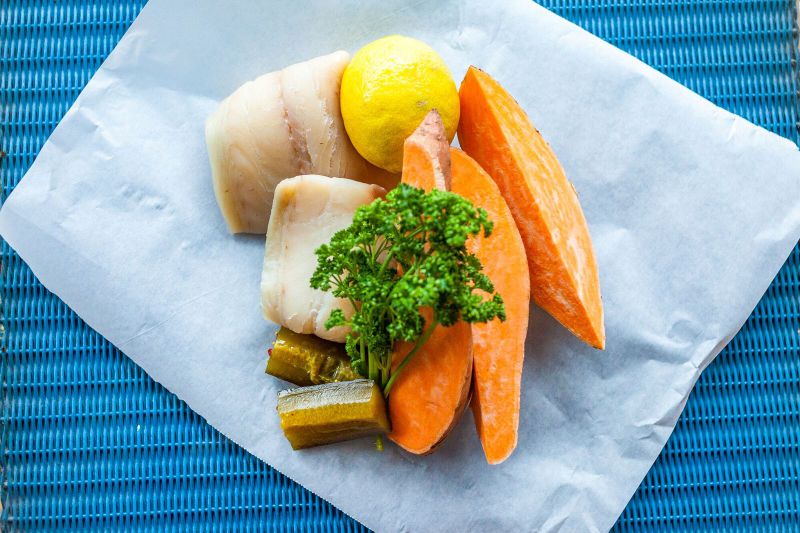 You will need:
1 large sweet potato
Spray oil, olive oil or coconut is great
1 tsp smoked paprika
1/2 tsp smoked garlic powder
Sea salt and black pepper
2 fillets of fish, like plaice or bass, without skin
1/2 lemon, juice and zest
Black pepper
Home made tartar sauce includes:
125g 0% fat greek yoghurt
1 tbsp chopped curly parsley
2 cocktail gherkins, finely chopped
1 tbsp capers, finely chopped
1 small shallot, peeled and finely chopped
Preheat the oven to 200°/gas mark 6.
Peel the sweet potato and cut into thin chips. Lay on to a baking sheet and spray with a little oil
Mix together the paprika, garlic and a pinch of salt and a good grind of black pepper. Sprinkle all over the sweet potatoes then toss with your hands just to coat them all over.
Put them in the oven and roast for 25 minutes or until they look crispy.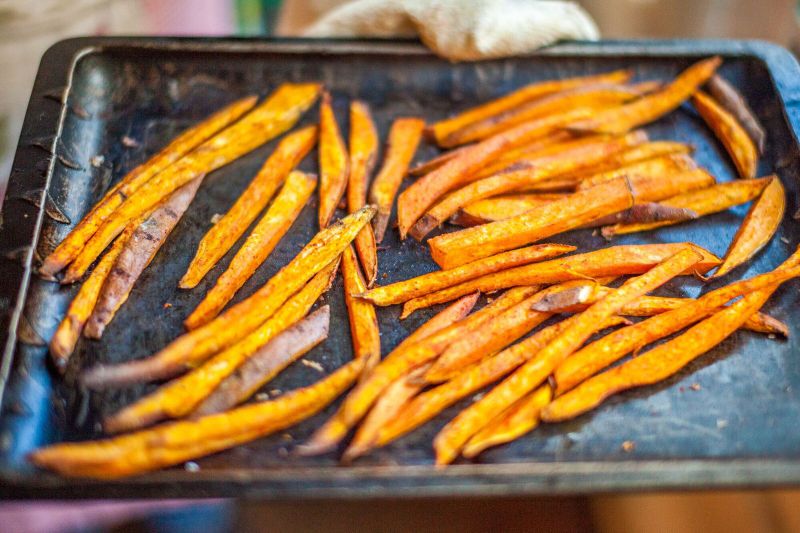 Roll the fish in to a loose roll then season and top with the lemon zest. Place in to the oven for the last 10 minutes of the chip cooking time.
Meanwhile, make a tartare sauce by mixing the remaining ingredients together.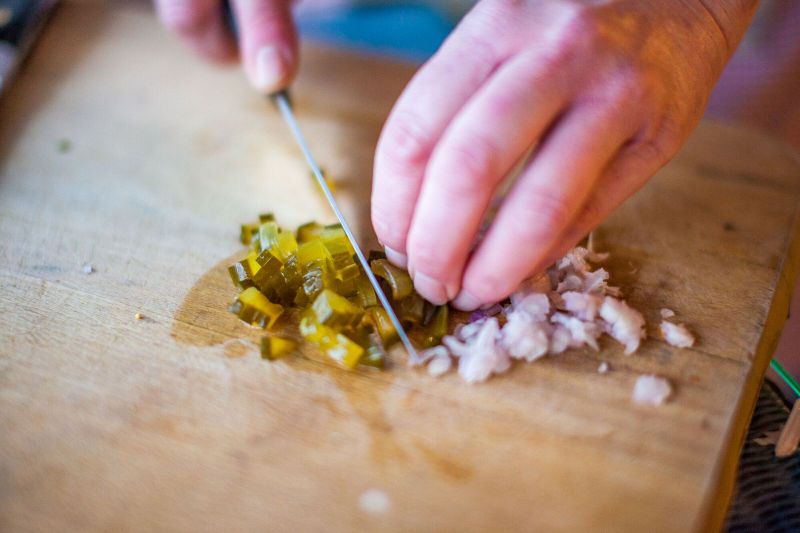 Finely chop the shallots, capers and gerkins.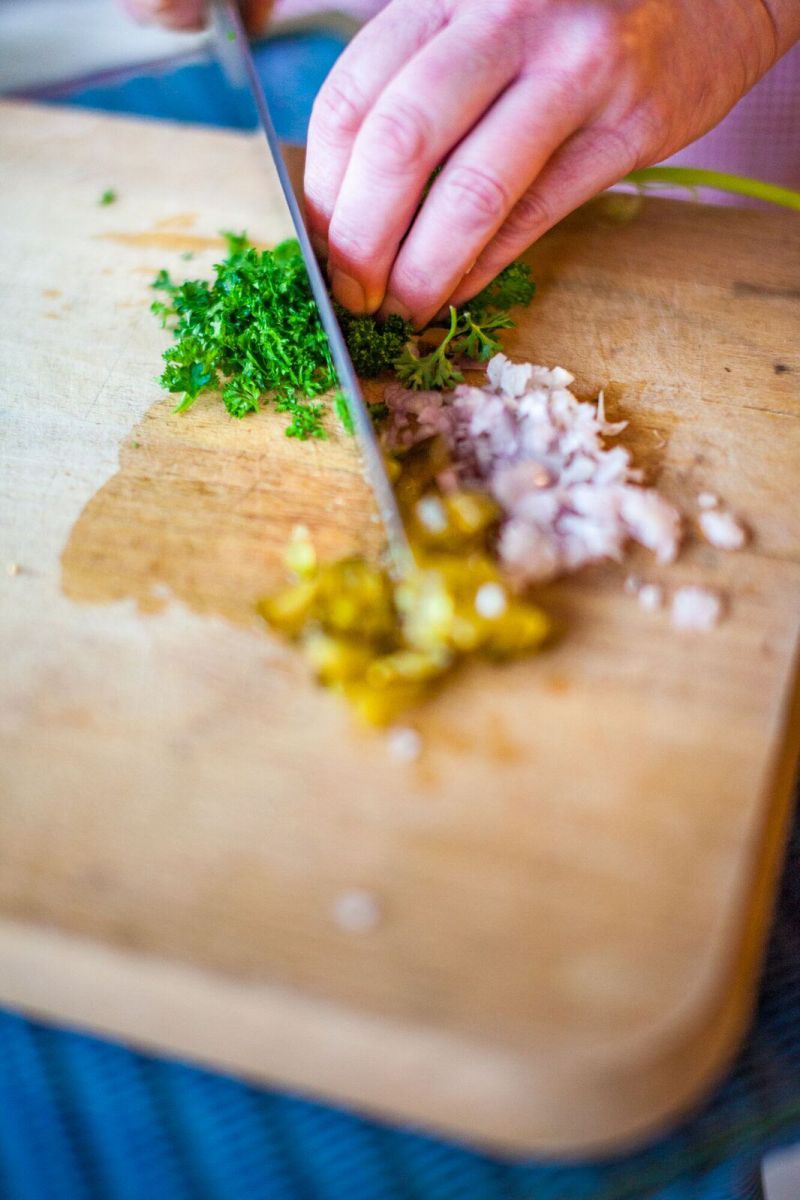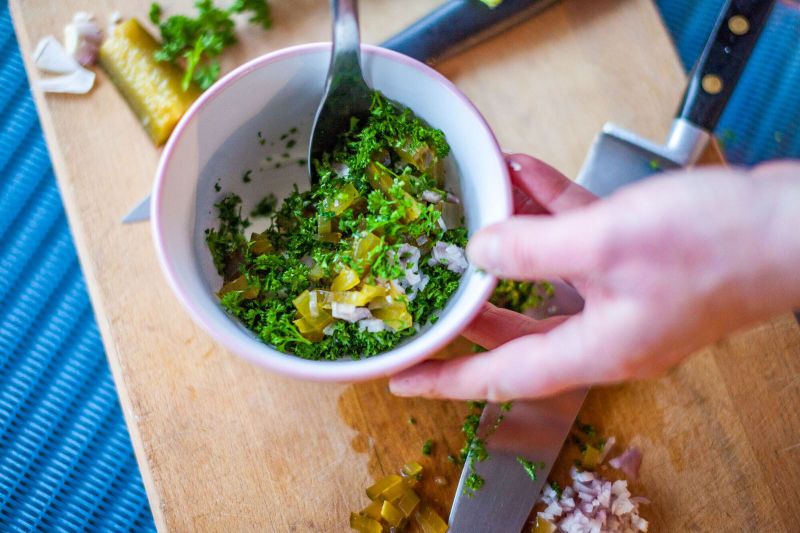 Mix everything together and add the greek yoghurt.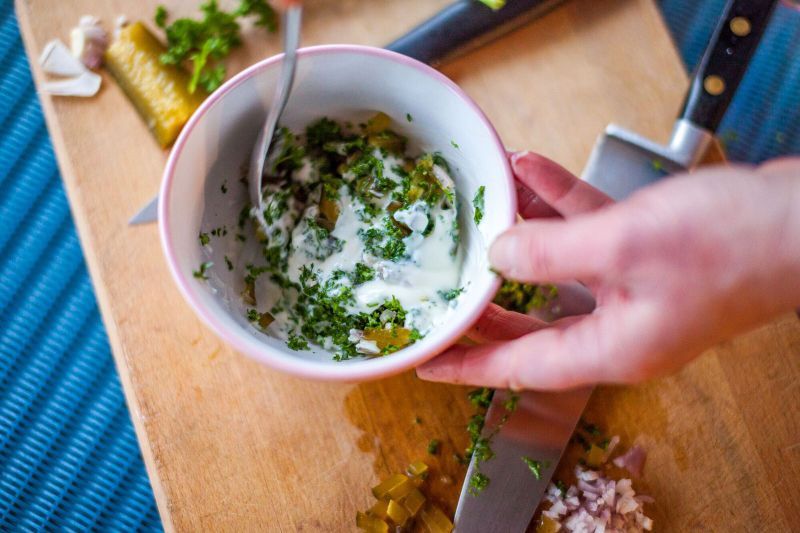 Serve all together with a fresh green salad.