This guacamole is refreshing, spicy, zesty and full of ingredients that support the detox of the digestive system. A super healthy snack , perfect for movie night or post workout nibble.Serves 2
prep time 15 minutes
cooking time 10 minutes
You need:
2 pitta bread
spray oil
sea salt and black pepper
1 large ripe avocado
1 red chilli, finely chopped
juice and zest of a lime
6 cherry tomatoes, finely chopped
handful of chopped coriander
1 tsp ground cumin
Preheat the oven to 200°C/gas mark 6.
First cut open the avocado, remove the stone and scrape the flesh into a bowl.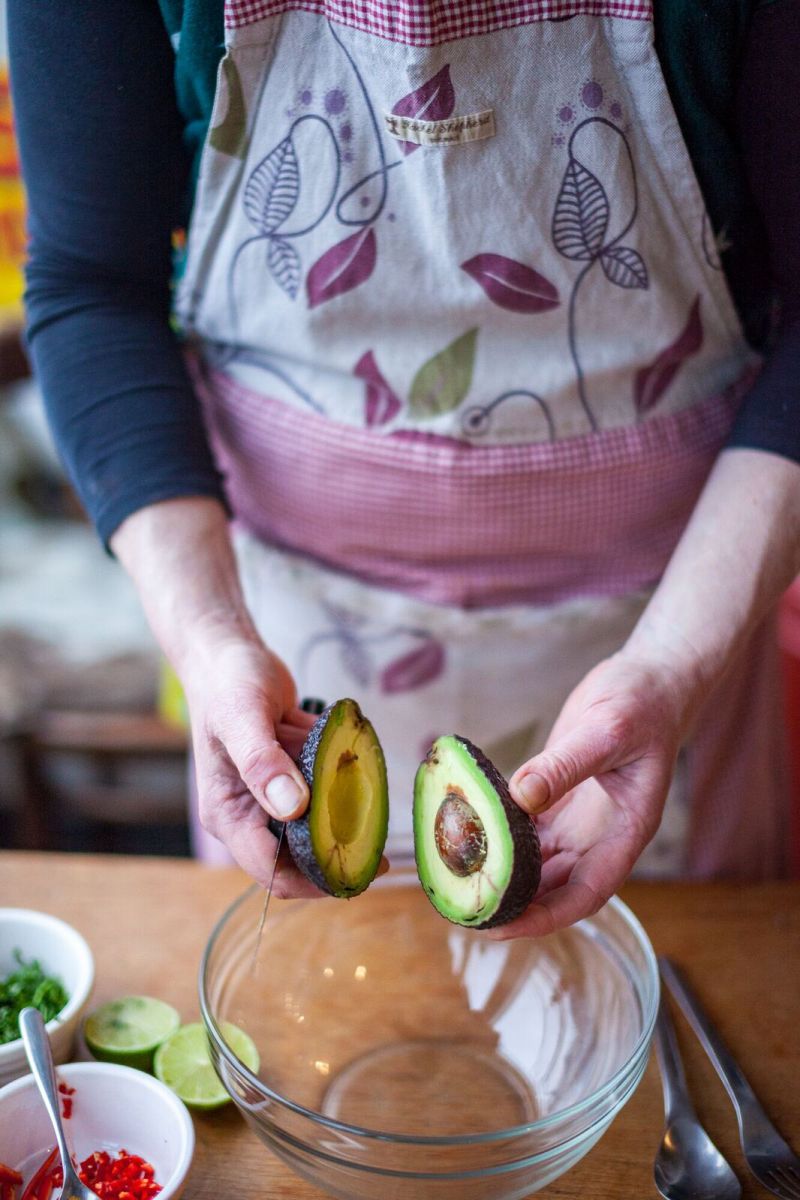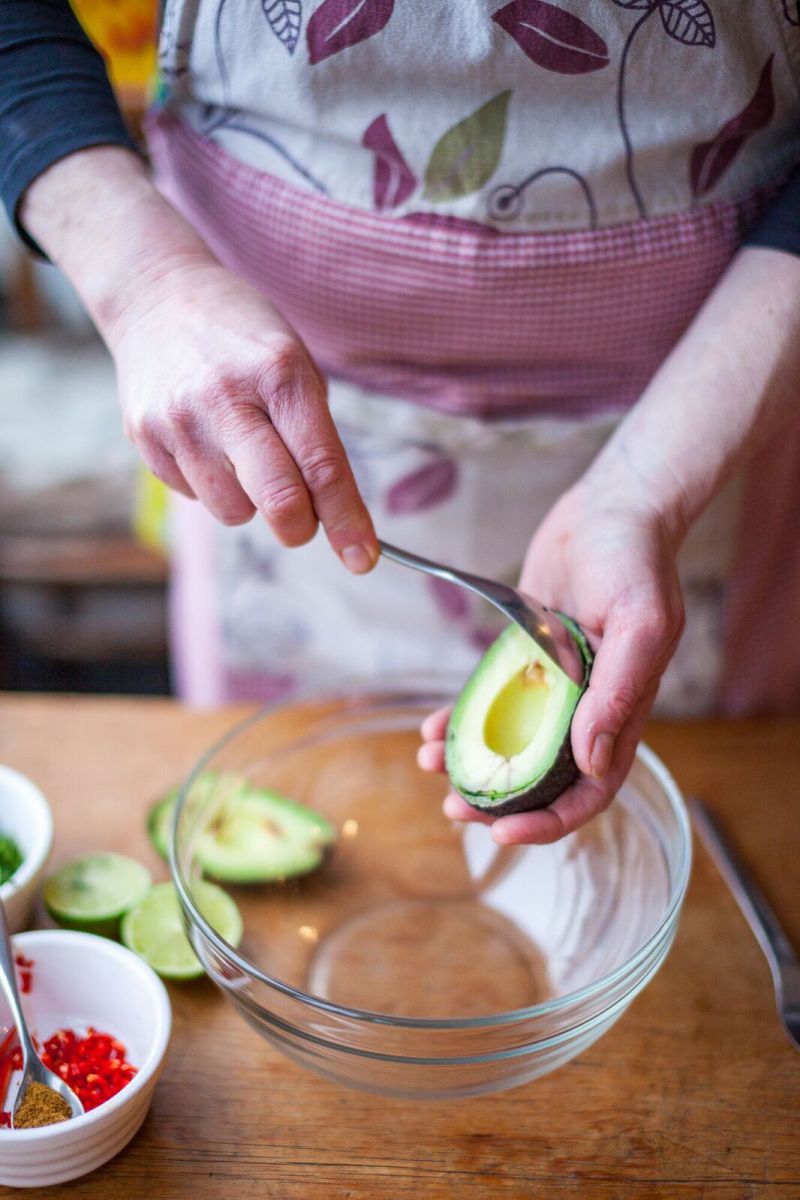 Mash roughly with a fork.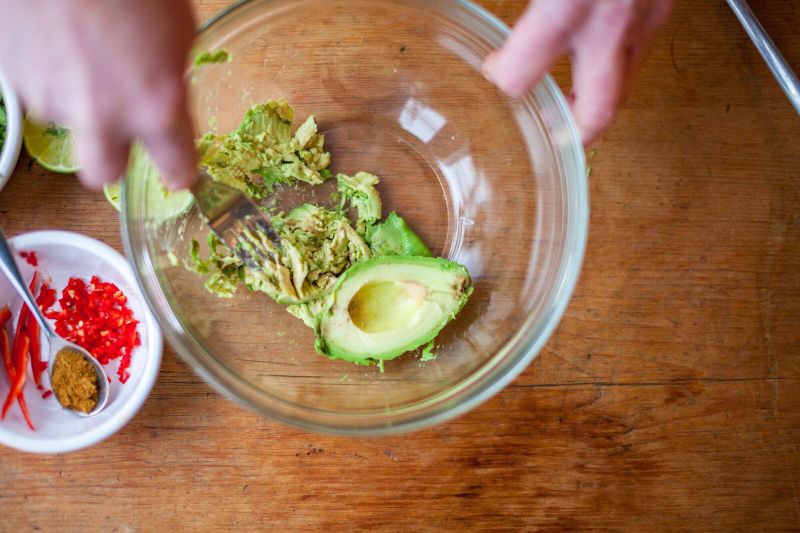 Add the finely chopped cherry tomatoes.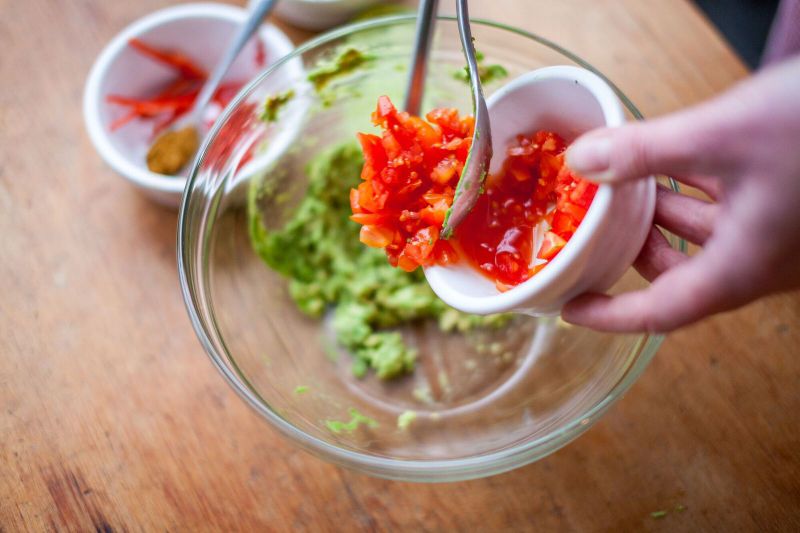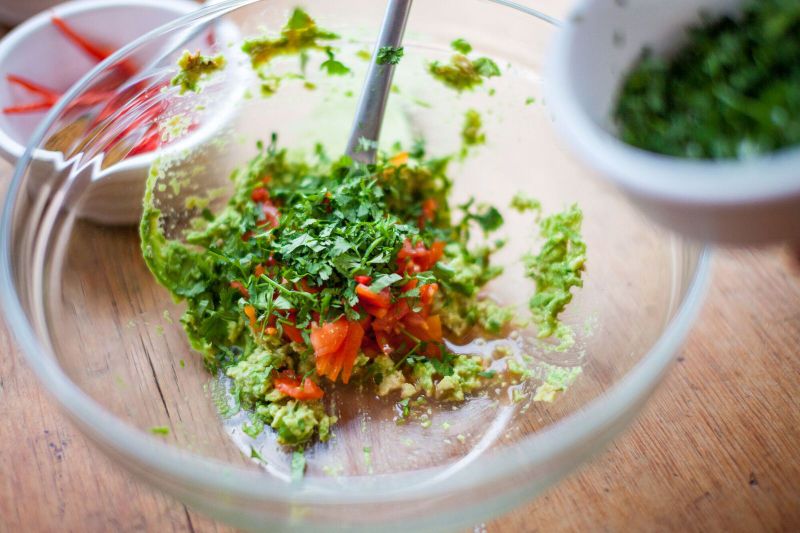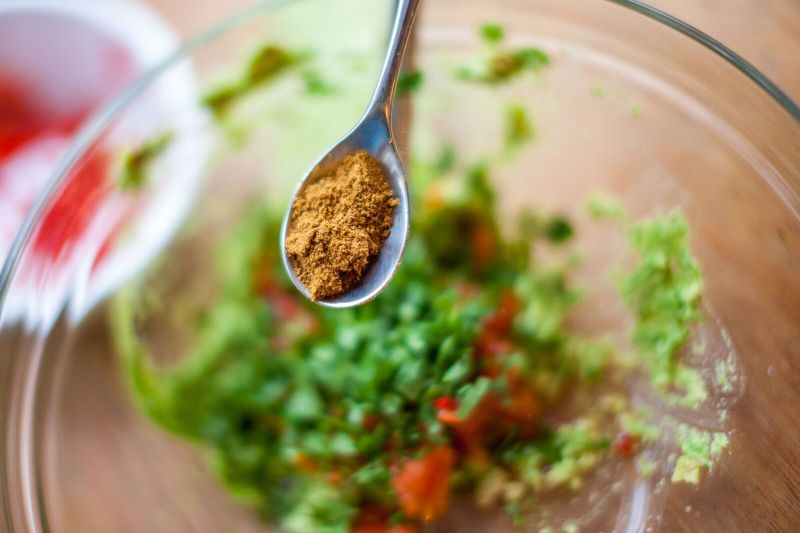 And the chilli and lime juice.
Carry on mashing the mixture until you have a lumpy paste.
Cut each pitta bread in to 4 triangles, then slice through the hinge of each triangle to make 2 pieces. Lay on to a baking sheet, spray with oil then season as you wish. Bake for 10-15 minutes until golden and crisp.
Serve the fresh salsa with the crispy pitta chips.
Sprinkle the pitta bread with seeds before baking for more flavour. Seeds like cumin, coriander or even hemp work really well.