If you are someone who always follows the same routine when you come to the gym, you are not alone. Perhaps you have been tempted to break the routine and try an exercise class, but you are not sure what each class can do for you? Well, we might just have the perfect blog post to help you out... read on!

With 200+ classes per month at every Fitness4less gym available free to members, it really is a great time to try something new! Below are our 5 top tips to help you have the confidence you need to get started with classes.1. Investigate what is on offer. Check out your club's class timetable
online https://www.fitness4less.co.uk/classes/ to see what is on offer at different times of the day across the week.
Each class has a triangle of colour across the top left hand corner which indicates where it is held – in the studio, gym floor or even outside. It also estimates how many calories you can burn from taking part in the class and how long the class lasts.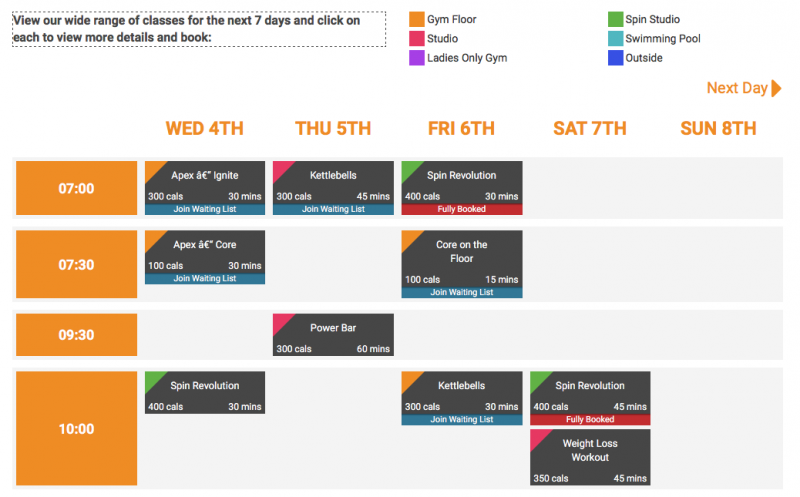 If you click on the class in which you are interested, you can find out more about what is involved, with a description of the class . Then click on Trainer and you will see who takes the class.
Some classes listed have a strip at the top of the box which says WORKSHOP. This means it is a technique workshop relating to either specific gym equipment or training techniques for those that would like to try out new equipment predominantly based in the gym.
If you would like even more information, then you can chat to a team member at Reception and they can advise you on the different classes that may be suitable for you.
2. Talk to a friend about trying one of the classes together
. It is so much more fun if you can exercise with a friend. Also, you can help each other along the way to stay motivated and keep going!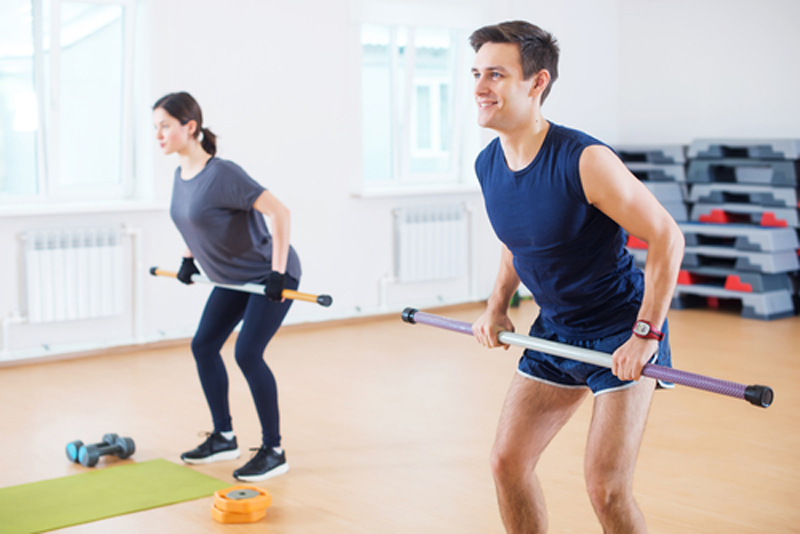 3. Book in to your chosen class online
. When you have clicked on the class you are interested in, on the day and time you would like, it will give you the opportunity to login to your Member area https://www.fitness4less.co.uk/members-area/ where you will need to enter your email address and password. Once you have done this, you will have the chance to book the class.
4. Join waiting list or fully booked message
. Any class which says 'join waiting list' means that the class is full at present but that there is space on the waiting list. You will be emailed if a space becomes available for the class. In many cases, it is worth turning up for the class anyway, as there may well be a last minute opportunity for you to attend. A class which shows the message 'fully booked' means that both the class list and waiting list are full and you will need to look at another suitable alternative. Classes are available to book up to 6 days in advance on our website.
5. Be prepared and enjoy!
Make sure that if you have booked into a class, you turn up with plenty of time to get changed. It is important that everyone takes part in the class warm up and if you are late for the class, you will not be admitted. When it is time for the class, go straight to the area where the class is taking place. The trainer will greet you and log your attendance.
Once you have done your first class, you will be amazed at the workout it gives you, working different muscles and improving your heart and lung fitness. It might not be long before you give another one a go!