As it is party season, here are some top tips on achieving the perfect blow dry at home. Does your hair never look the same as when you have just stepped out of the salon! Do you always struggle to achieve a decent finish when you blow dry your hair at home? Well never fear, I've got some super simple points you can follow and practice so that you become an expert in no time.
With fresh, clean hair, use a towel to squeeze out any excess water. Make sure you don't rub or twist the hair as it will be at its weakest and you will damage and break your hair.
Start by choosing your product. Are you going for a sleek look? Aiming to achieve a voluminous bouff? Or do you want a cascade of lovely waves? If you are not sure and these questions are bringing you out in a cold sweat, then just go for mousse. Apply a small amount to a comb and run it from your roots to the ends of your hair for even coverage.
Always always always rough dry your hair so its 80% dry. Rough dry means simply blasting your hair with heat from the hairdryer, using your fingers to roughly separate your hair and absorb the wettest parts. By doing this you are applying less heat for a shorter period of time when it comes to drying each section individually. I also recommend using a good heat protection spray - it is an absolute must.
Split your hair into three sections. Starting from the crown, part your hair downwards to each ear; the hair that is left at the back is your 3rd section.
Make sure you have the right brush to use. Round barrel brushes are great for a sleek, straight finish.
Starting at the nape of your neck, select your first section of hair - it should be the same width as the brush. Clip up the remaining hair out of your way.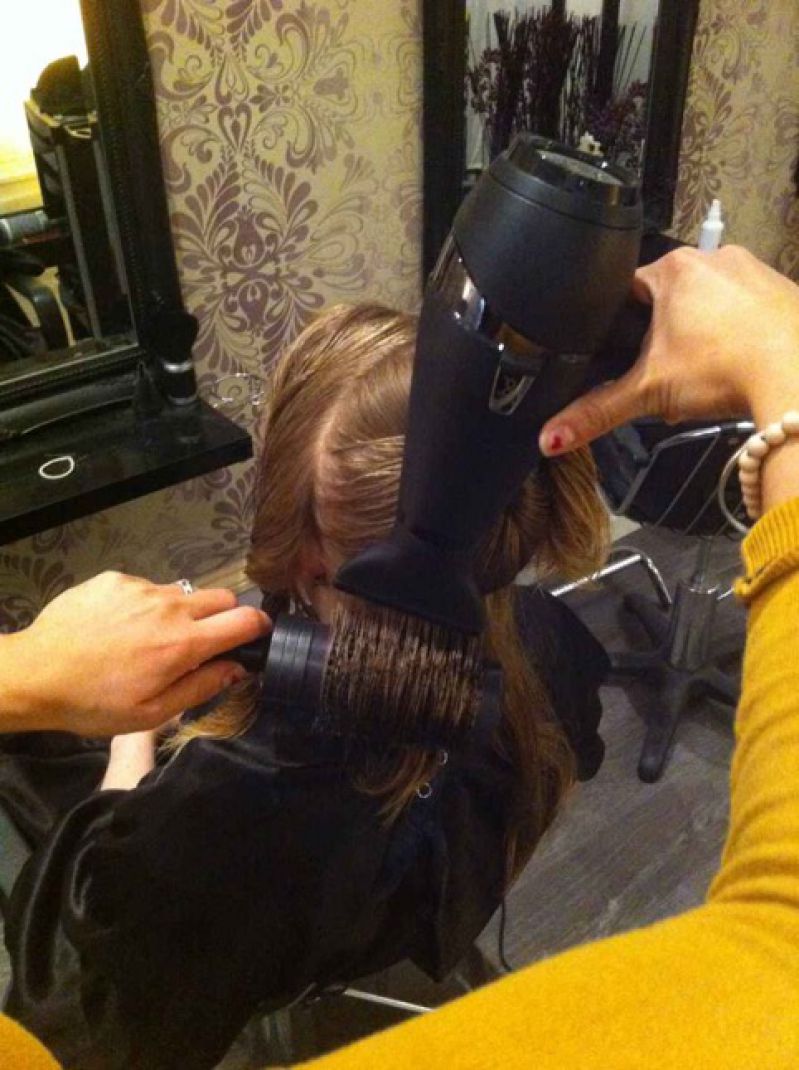 Using the brush, grip the hair at the root. Attach the nozzle to the dryer and blow dry with the dryer pointing down the hair shaft, moving it from root to tip to get that sleek and glossy finish.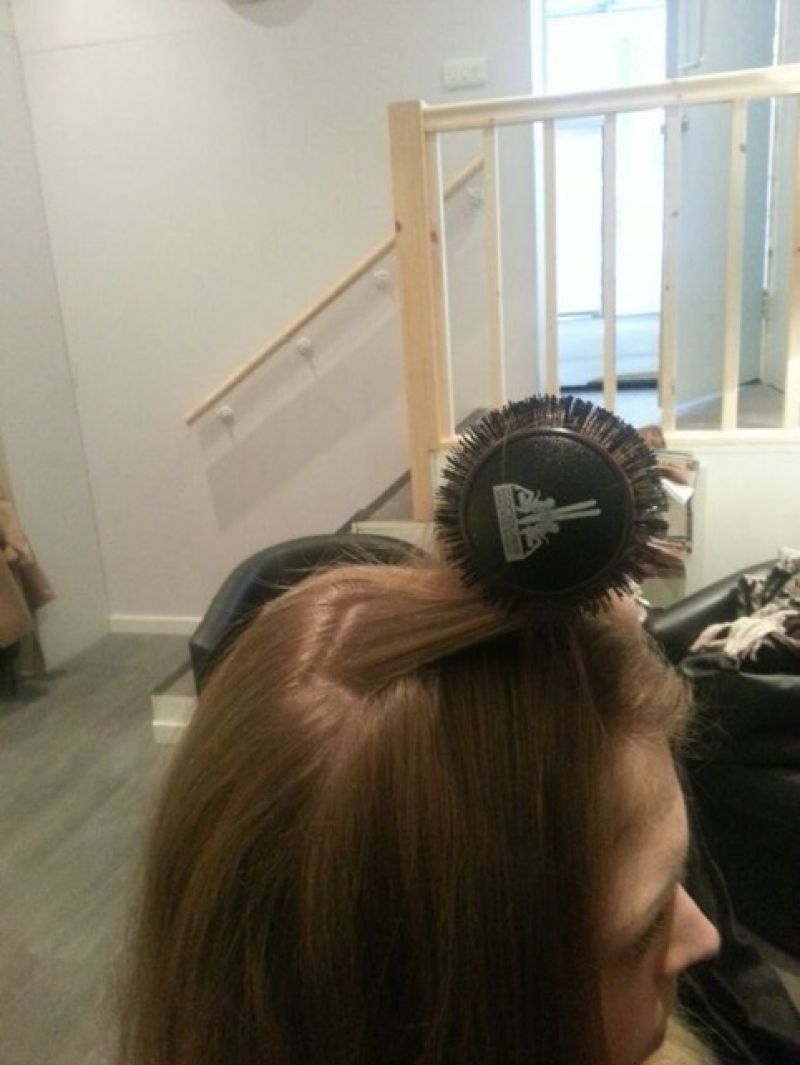 Repeat this step with each new section of hair, then move on to the other two sections and continue the process.
When drying the crown area, you can create extra volume by pulling the hair forward with the brush. Make sure the hair is tight around the brush as you do this.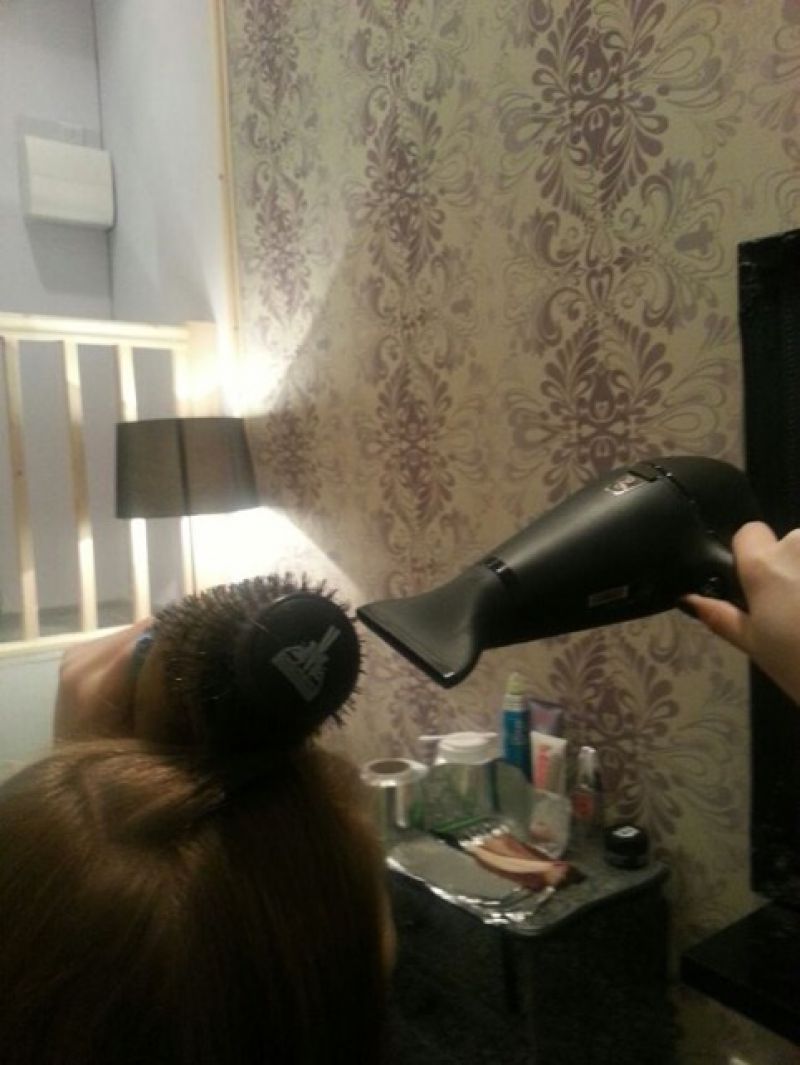 Switch your dryer to the cool setting and direct it on to just the roots of your hair.
When you're all done (and given your arms haven't fallen off) apply some serum lightly through the ends and admire your beautiful blow dried do!
Our Hair and Beauty Blog pieces are crafted by great gym goer and good friend 'Amelia Shorter'. Amelia juggles being a full time Hair Dresser, Make-Up Artist and Wedding Hair specialist. Amelia is a fountain of good ideas, hints and tips on looking good. You can see more about her business at
http://www.thestylinglounge.co.uk