Few of us can resist the seasonal favourite - a mince pie. Our version is a fraction healthier than the traditional variety, and your own mincemeat is surprisingly easy to make. Your kitchen will smell wonderfully festive as you bake them - go on, give it a go!
Filo mince pies
Makes 12
Prep time 15 minutes
Cooking time 20 minutes
You will need:
For the mincemeat:
50g raisins
50g golden raisins
50g currants
50g sour cherries or glacé cherries
25g prunes, chopped
1 apple, grated
1 lemon, juice and zest
1 orange, juice and zest
1 tsp mixed spice
50ml maple syrup
And
50g coconut oil
3 sheets filo pastry - you can buy chilled or frozen, either will do.
Firstly, make the mincemeat. Place everything except 2tbsp of the coconut oil and the pastry in a pan and warm over a low heat. Cook gently for around 10 minutes then set aside so the fruit can plump up!
Preheat the oven to 180°C/gas mark 4.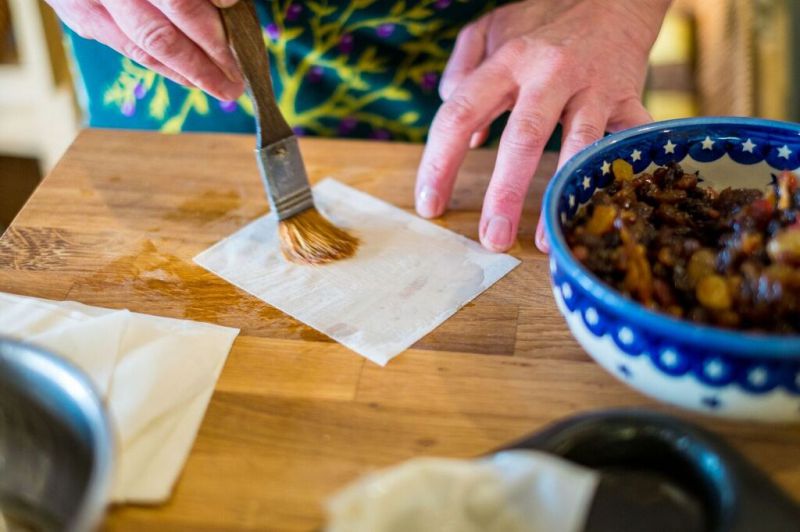 Place the filo landscape-style on to your work surface. Cut into half top to bottom, then cut each half into half again. Then cut each strip into 3.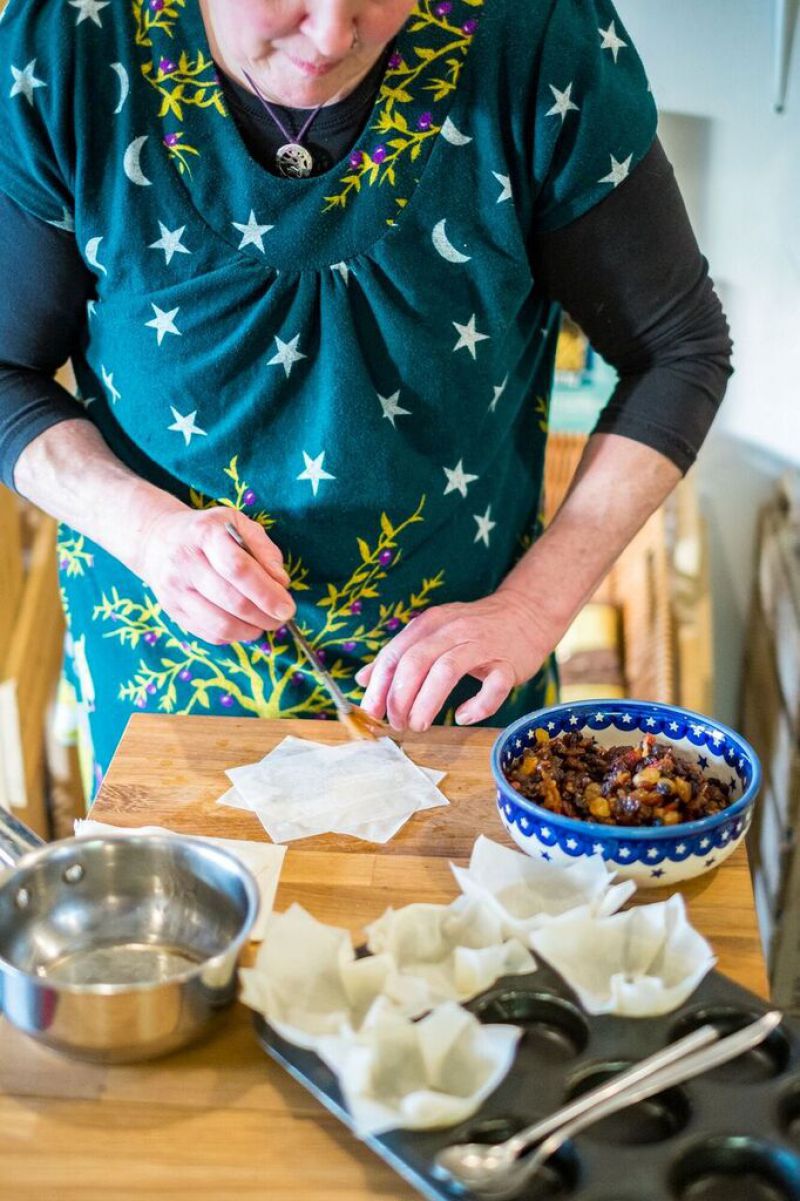 Melt the remaining coconut oil then brush each pastry square lightly. Put two squares on top of one another to make a star shape and the gently press into a bun tin. Do this with 24 pieces making 12 pie cases.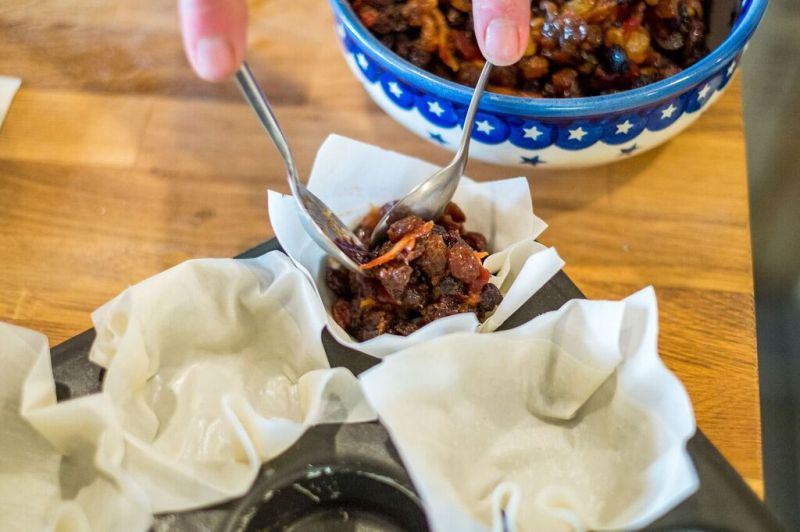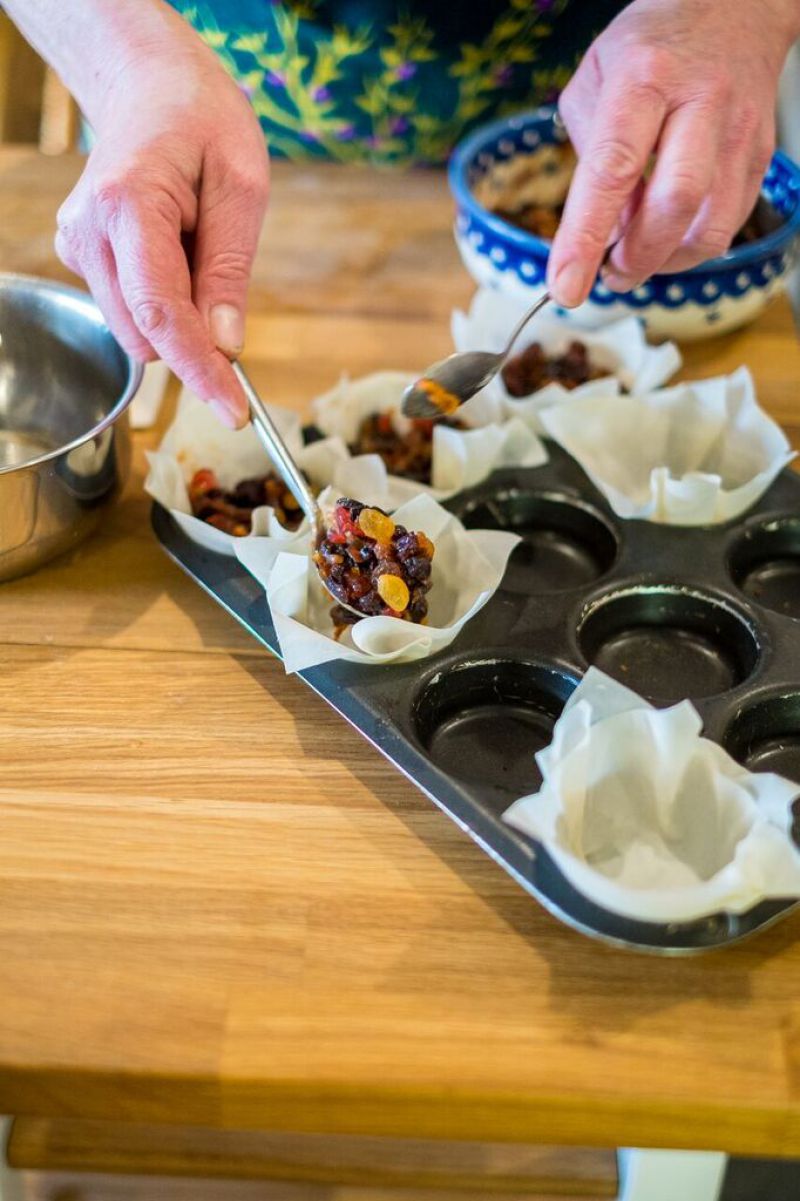 Divide the mincemeat between the pastry cases.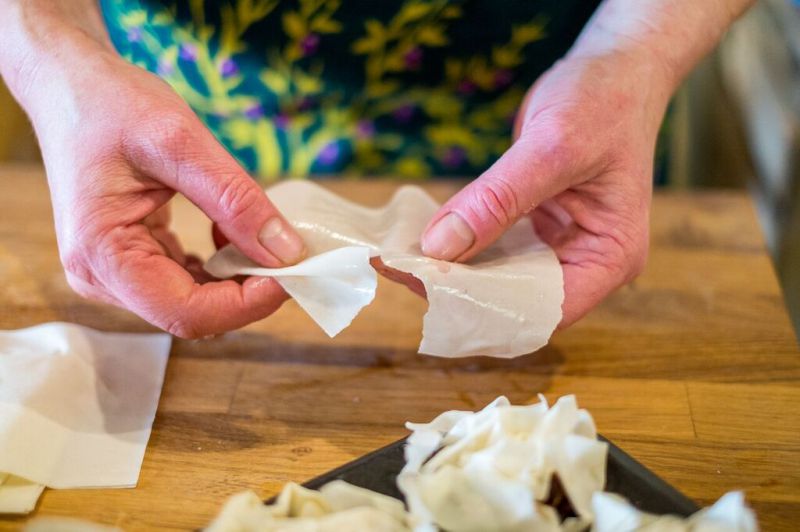 Take the remaining 12 pieces of filo and scrumple them up and place on top of the mincemeat.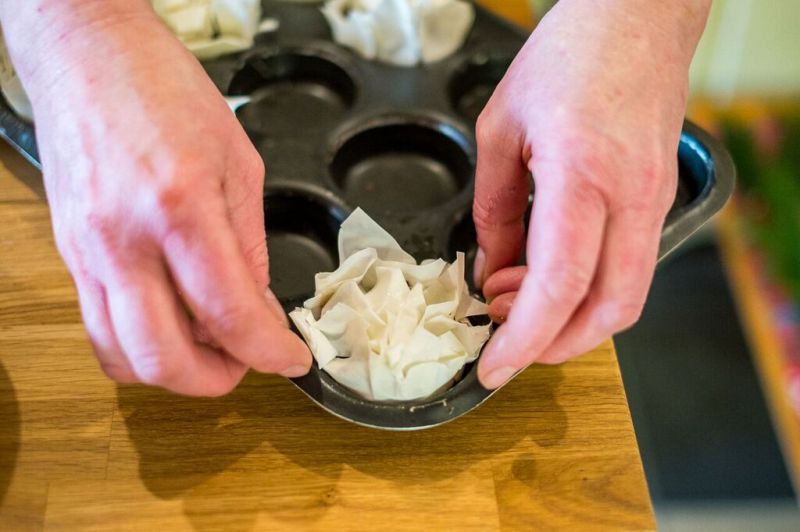 Bake for 15-20 minutes until golden and crispy.
Using filo pastry instead of shortcrust or puff is a healthier choice, as you use coconut oil instead of butter. Glacé cherries are soaked in sugar syrup so sour cherries are a good alternative. Check your dried fruits for added fat and sugar.
Enjoy the taste off Christmas with a little less sugar and fat content!