If you are in a rush or under pressure and tempted to pick up a takeaway... stop and consider rustling up this recipe. This offers a quick, nutritious meal at less than half the cost of an average take-out.
Serves 2
Prep time 10 minutes
Cooking time 20 minutes
You will need;
150g rice, basmati is good
2 tbsp oil, like sesame or sunflower
1 portabello mushroom, sliced
1/2 red pepper, cut in to thin strips
1 tsp 5 spice powder
50g peas
50g sweetcorn
2 eggs, beaten
2 tbsp soy sauce
4 spring onions, cut on a diagonal into 1 cm slices
* Cook the rice as per the instructions on the packet.
* Heat a wok or large frying pan along with the oil. Add the mushrooms and pepper and stir fry for a couple of minutes until just starting to soften.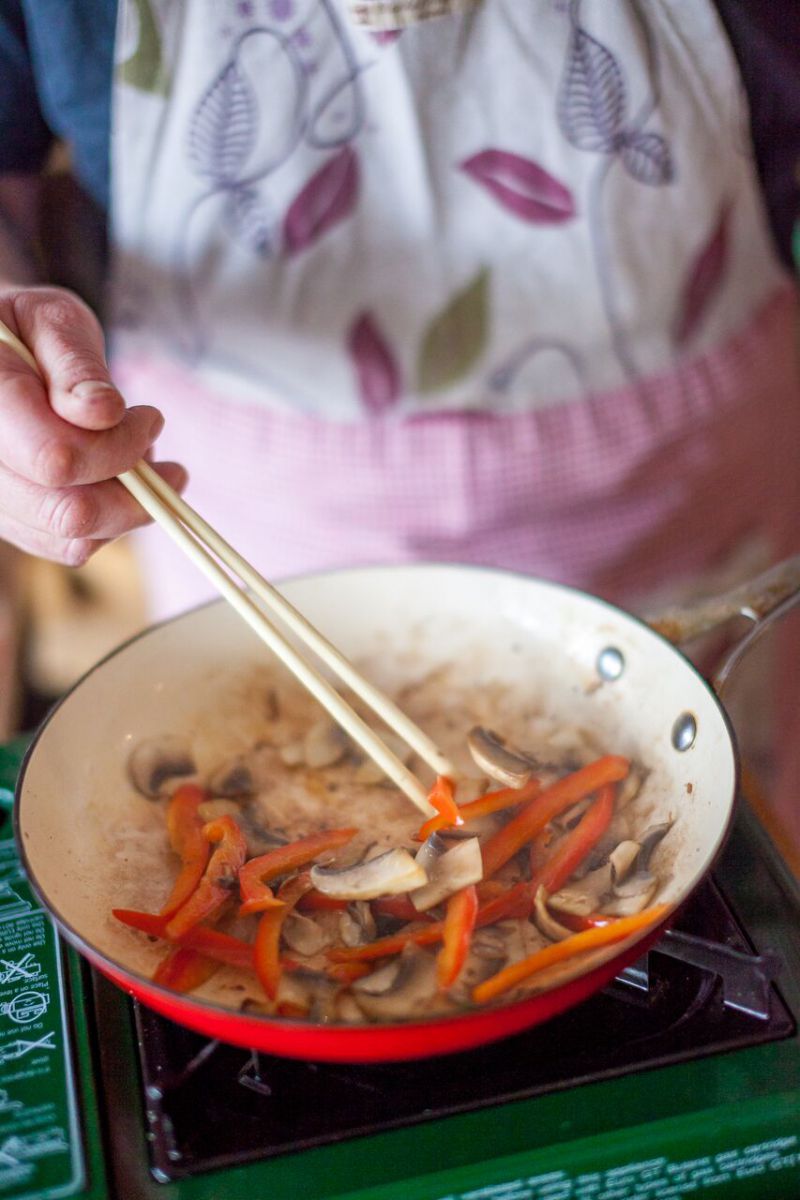 * Next add the 5 spice, peas and sweetcorn and cook for another minute or so. Spoon in the rice and stir well to mix evenly with the vegetables.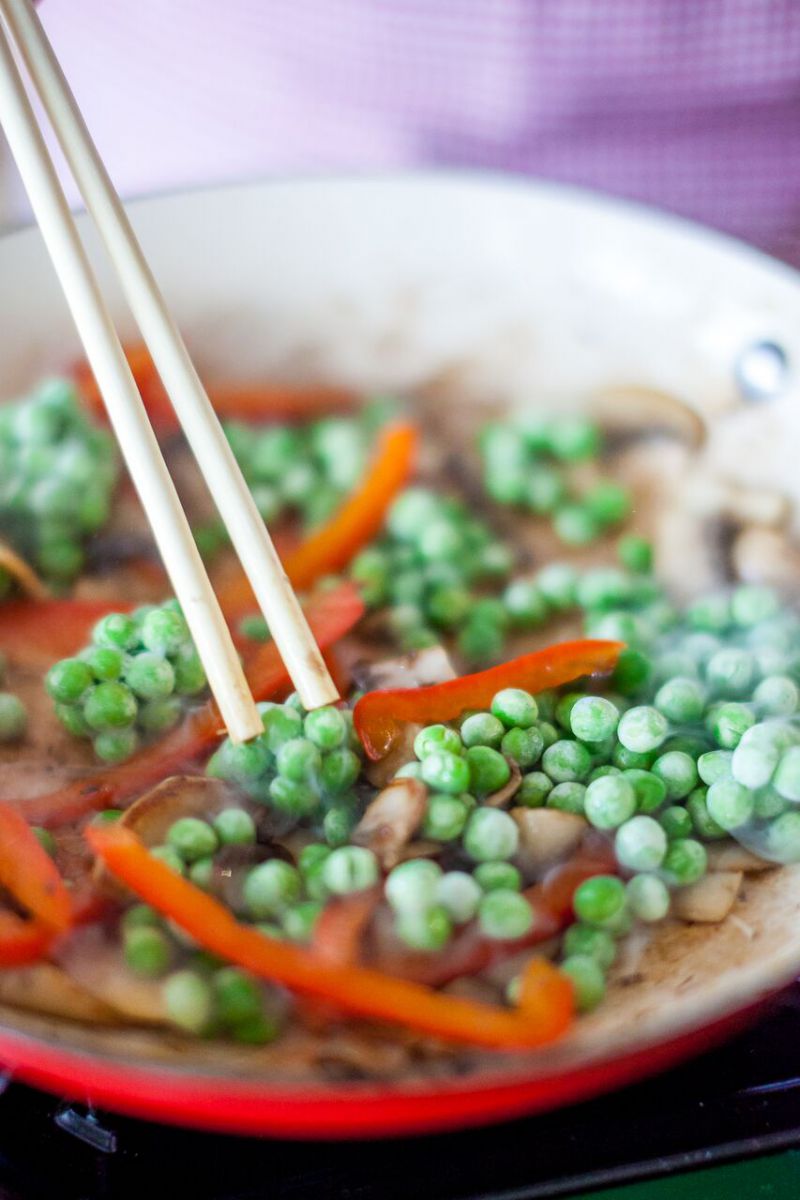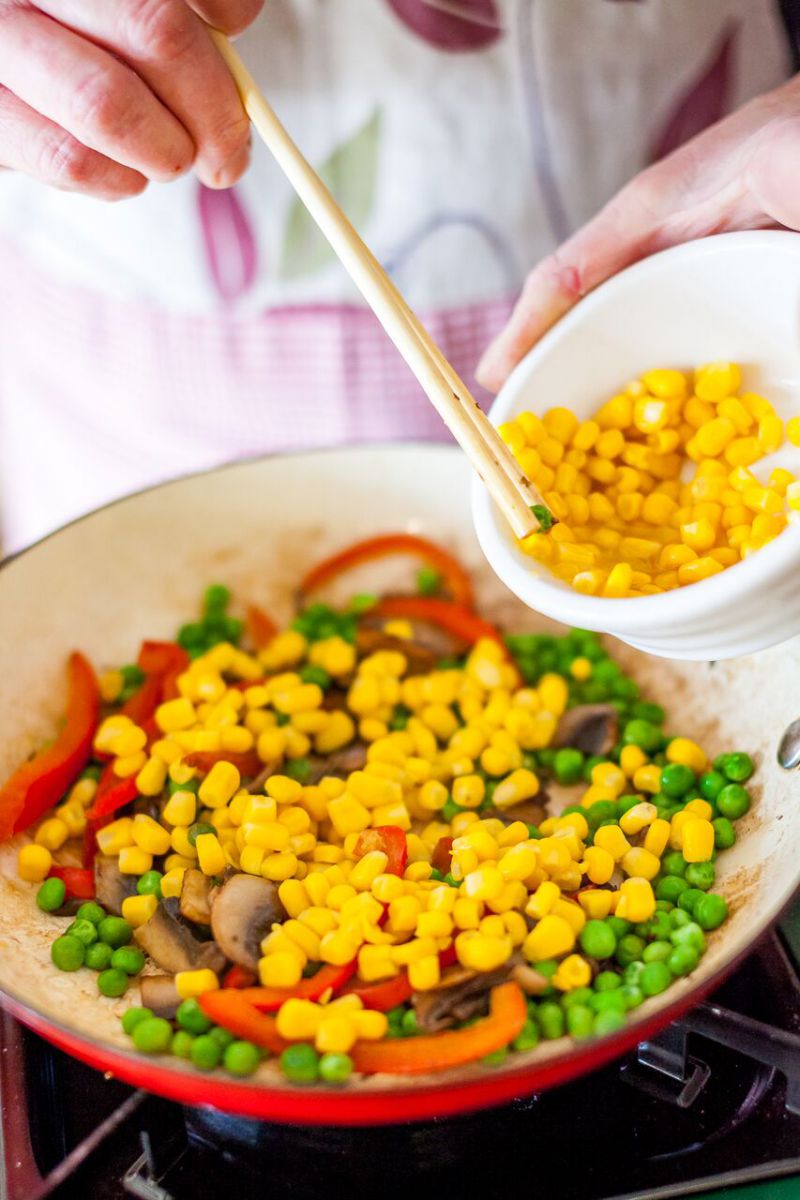 * Spread the rice out over the base of the pan and then pour the egg in to any gaps there may be. Let it sit for a moment to start the egg solidifying, then stir to coat the rice, cooking for a couple of minutes.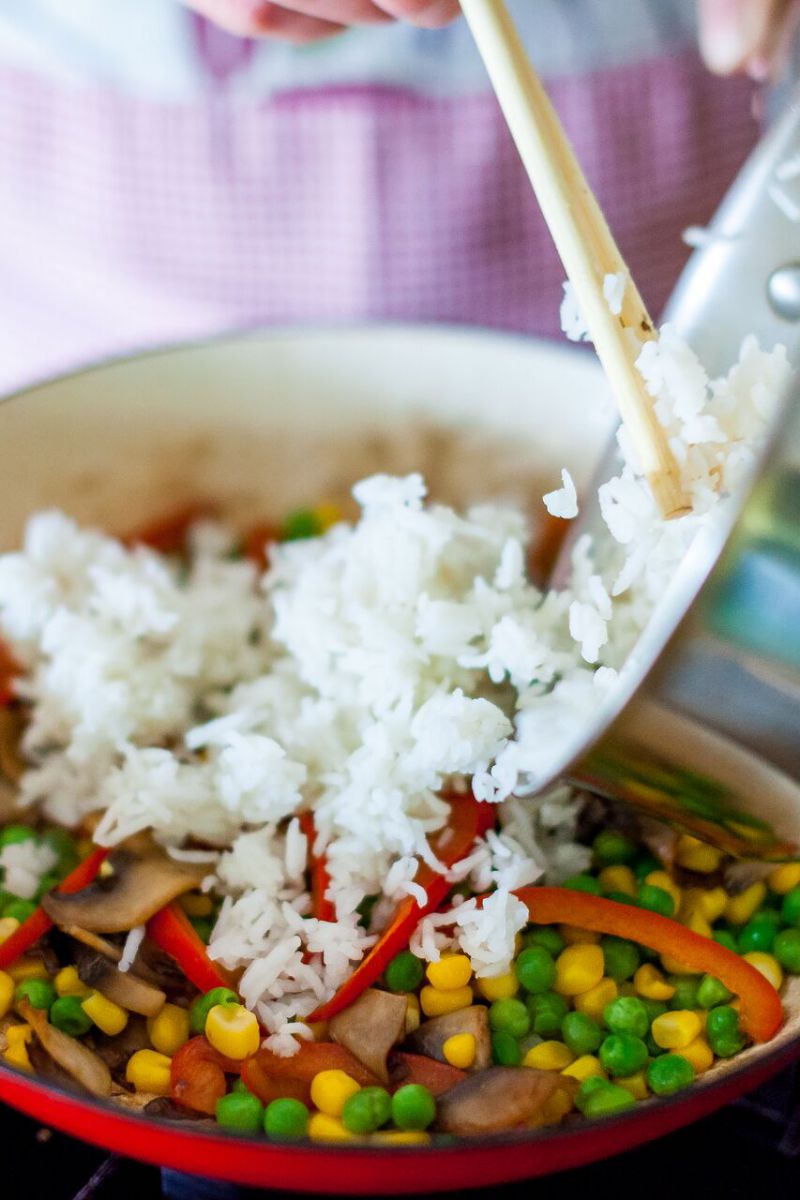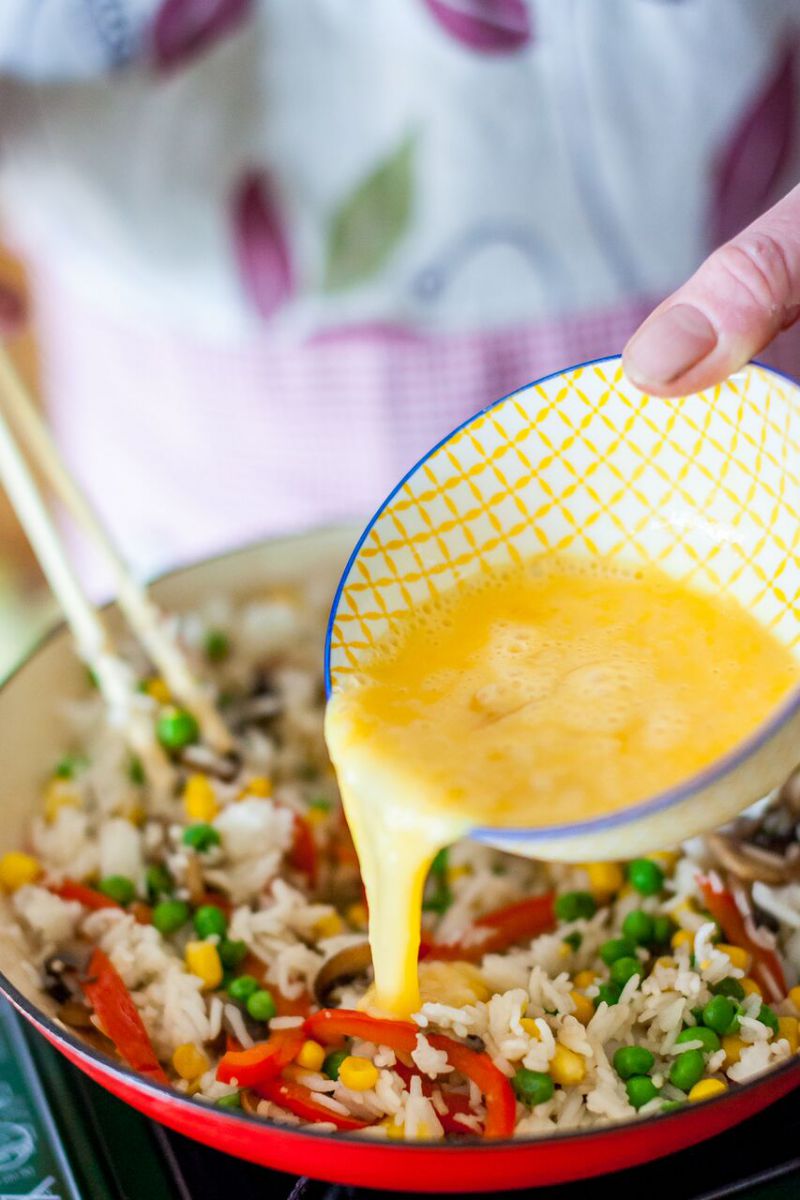 * Lastly stir in the soy sauce and spring onions.
* Serve with nothing more than a pair of chopsticks.
We calculated the cost for this recipe is just £2.55 using value ingredients.