The combination of chocolate and raspberry is a firm favourite; add to this the nutty crunch of pecans and it just completes the perfect treat.
Makes 12 Squares
Prep time 15 minutes
Cooking time 23-25 minutes
175g 70% chocolate
175g butter
3 eggs
150g caster sugar
125g soft muscovado sugar
75g gluten free self raising flour
50g cocoa powder
150g raspberries
50g pecan nuts
* Preheat the oven to 180°C/gas Mark 4. Base line a tin about 22cm square.
* Melt the butter in a pan then add the chocolate. Melt that too, then take off the heat.
* Place the eggs, caster and muscovado sugar in to a generous sized bowl. Whisk, preferably with an electric whisk, for around 10 minutes until the eggs are voluminous and thick. You will get to the ribbon stage, which means the mixture will form ribbons when drizzled back into the bowl of mixture.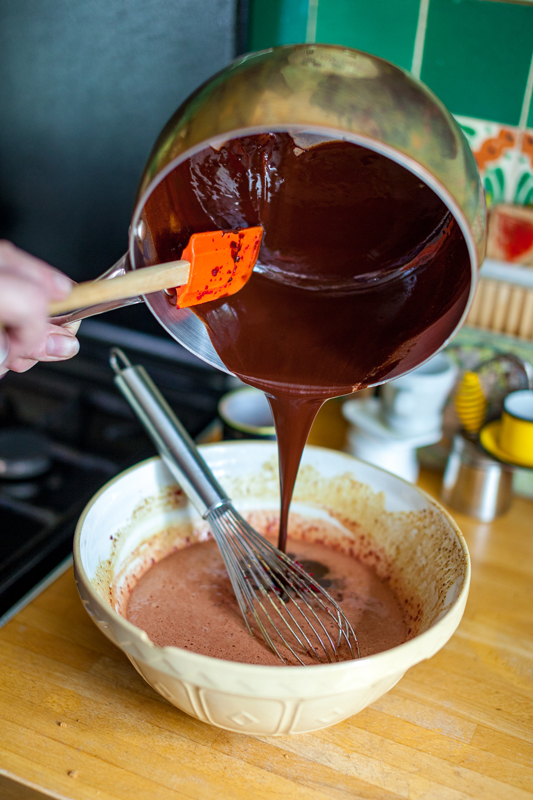 * Slowly pour in the chocolate, whisking whilst you go. Fold in the flour and cocoa until lovely, smooth and glossy.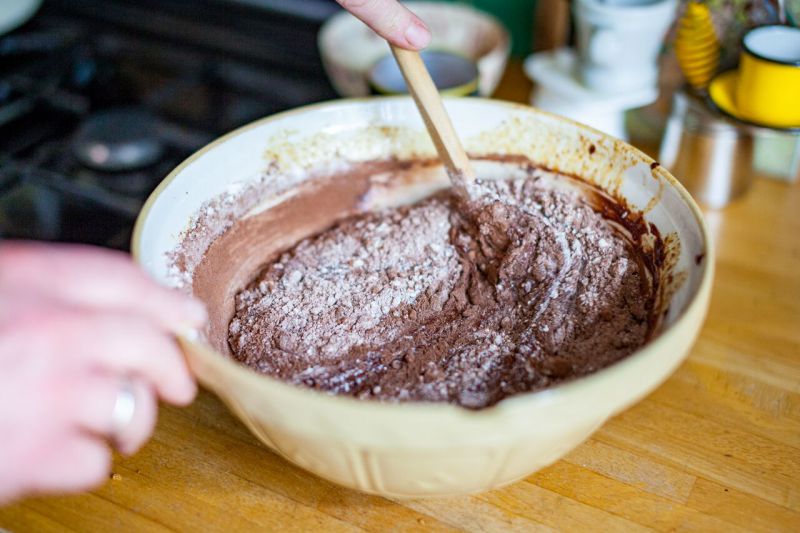 * Scrape into the prepared tin, then scatter with the raspberries and pecans.
* Bake for 20-25 minutes. The brownie should be just set when you take it from the oven.
* Let the brownie cool before cutting it in to squares.