Just look at this mouthwatering pizza! It costs around just £3.50 in ingredients - that's a 3rd of the cost of an average delivery pizza and because you have made it yourself, it will taste at least twice as good. Simple and quick to make - in under an hour you could be tucking into this beauty... go for it.
Butternut squash and cheese pizza
Serves 1-2
Prep time 20 minutes
Cooking time 25 minutes
You will need:
1/2 butternut squash, peeled and cut in to cubes
175g strong white flour
1 tsp easy blend yeast
A generous pinch of salt
2 tbsp cream cheese
1/2 red onion, peeled and sliced
8 sage leaves, chopped
150g mature Cheddar, cut into cubes
* Preheat the oven to 220°C/gas mark 8.
* Boil the squash just very simply in a little water until tender, about 7-8 minutes.
* Stir together the flour, yeast and salt then bring together into a dough with around 125ml hand hot water. Turn on to a very lightly floured surface and knead for around 6-7 minutes until smooth and elastic. Leave to rest for a short time, whilst you get the toppings ready to go.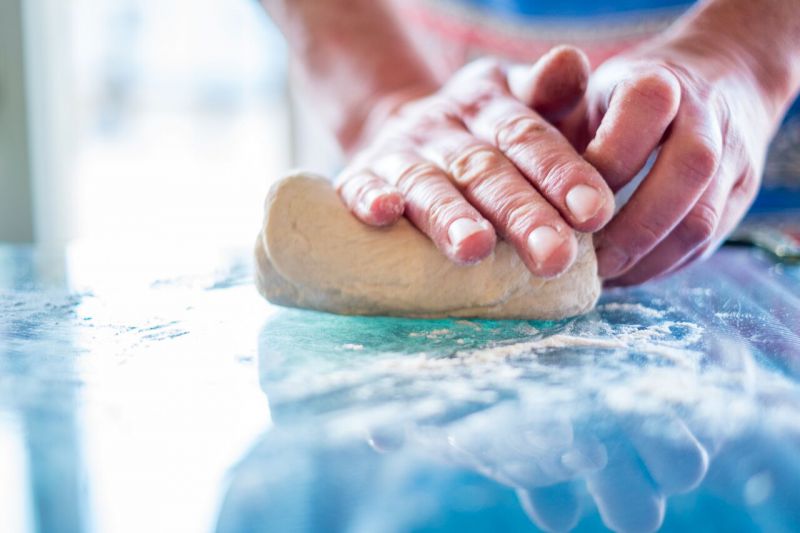 * Dust the work surface with flour and then roll or press your dough in to a rectangle around the size of a baking sheet.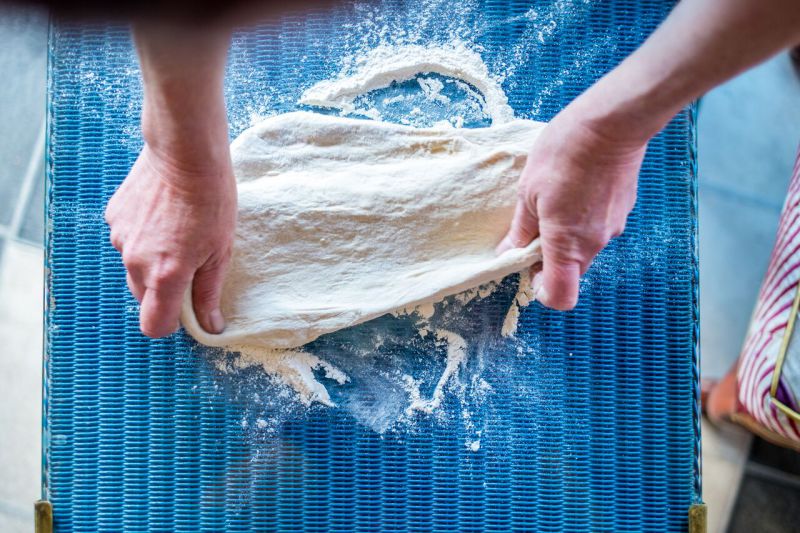 * Spread with the cream cheese, leaving a border around the edges of about 2cm.
* Scatter with the butternut squash, sage and sliced onion and then season with salt and pepper.
* Finish with the Cheddar cheese, a sprinkling of herbs, if liked and then bake for 20-25 minutes until bubbling and golden.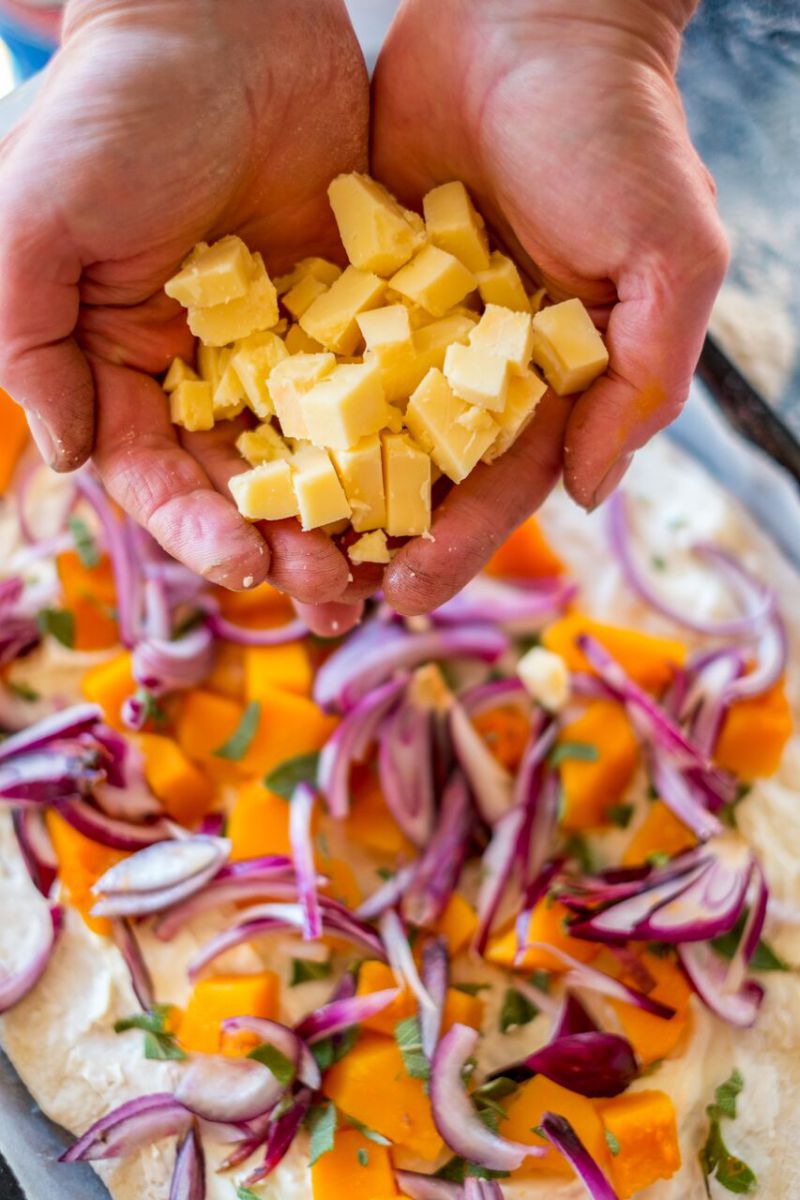 Cost price - if buying supermarket basics just £3.50!