Kale is one of the most nutrient rich foods out there, packed with vitamins A, K, B6 and C. Minerals include Copper, Magnesium, Calcium and Possasium and lots of antioxidants. Adding it to this smoothie makes a powerful impact in topping up its nutritional value. Blueberries also pack a punch as far as nutrition goes. They are great for antioxidants and gallic acid, and include insoluble fibre to benefits digestion. If you need a 'positive pick me up', this is the smoothie for you.
Serves 1
prep time 10 minutes
200g blueberries
Handful of kale
300ml unsweetened almond milk
2 tbsp honey
Roughly chop your Kale and add to the blender.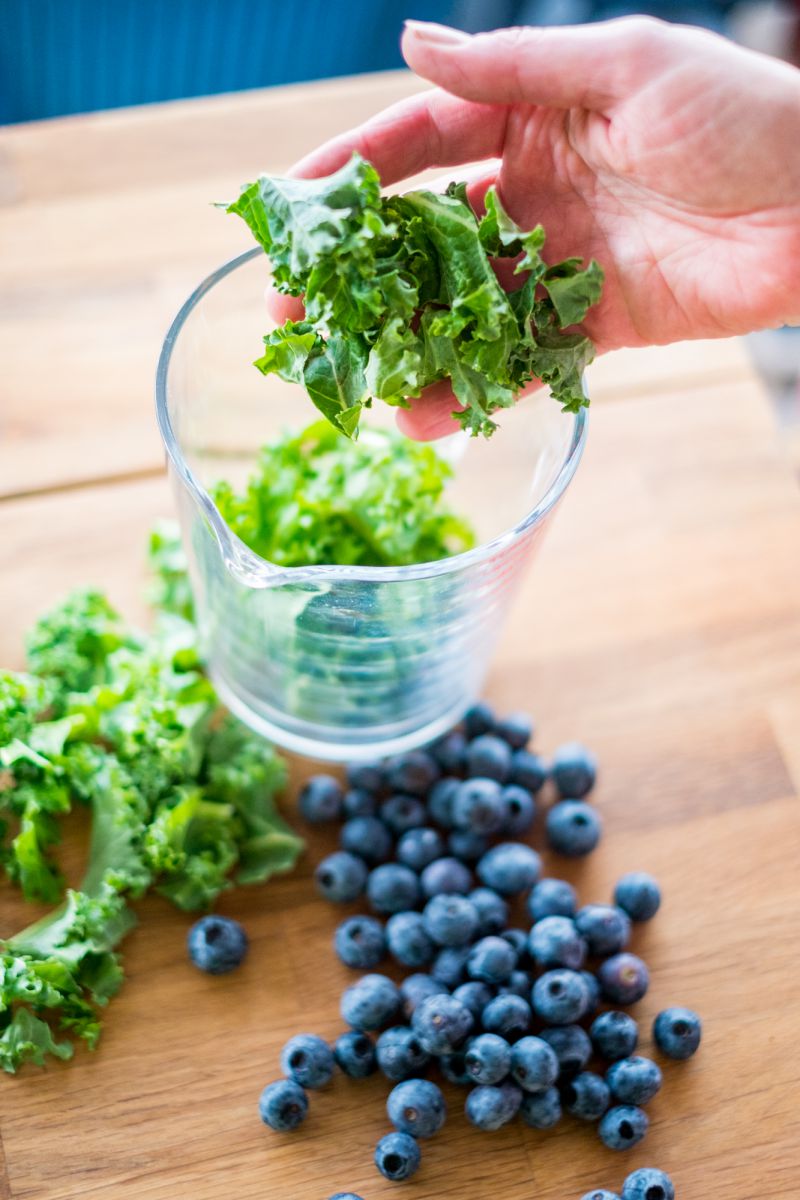 Next your blueberries.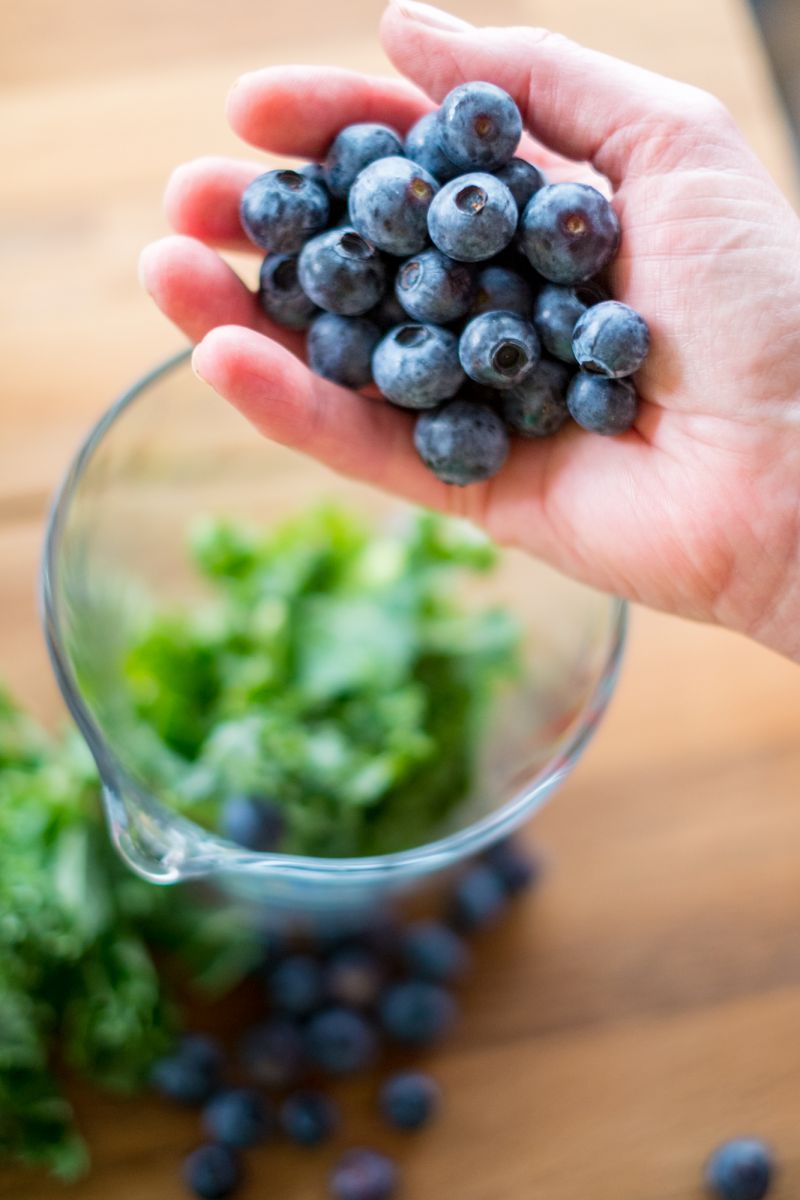 Add your almond milk and honey.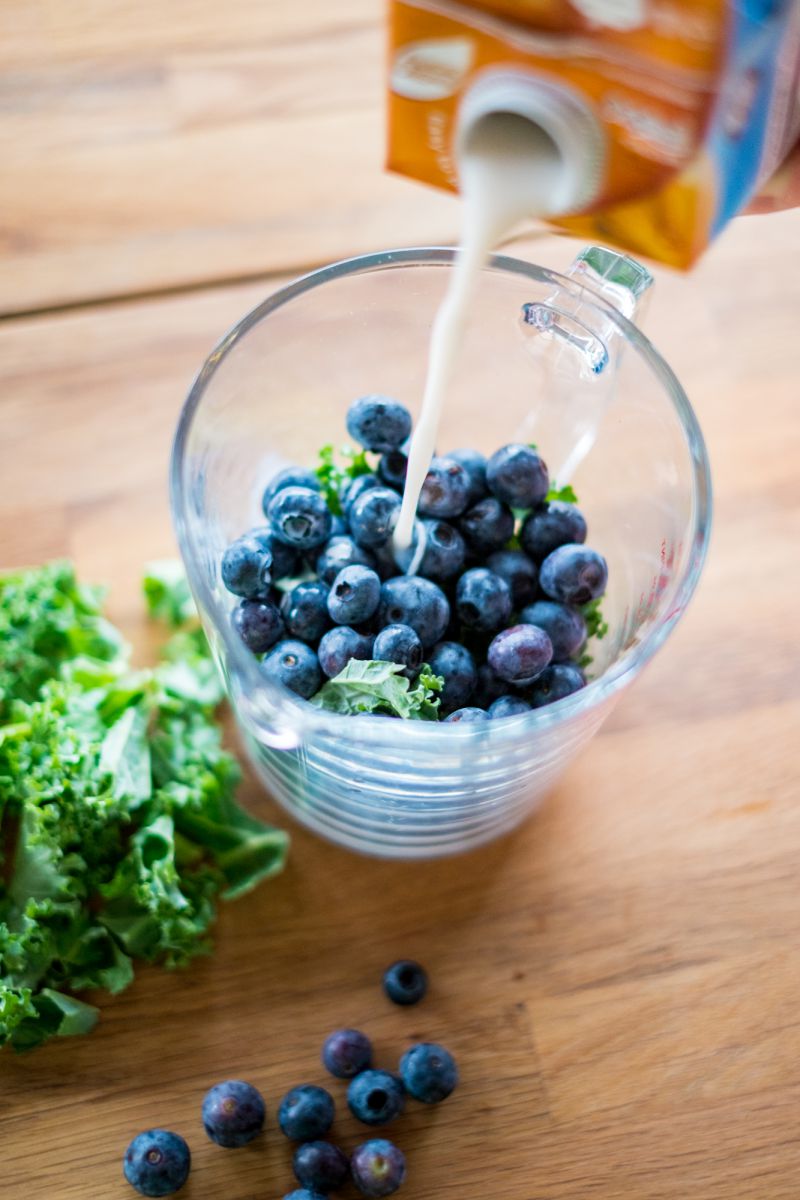 Whizz for a minute or so until smooth, if your blender can stand it, a couple of ice cubes are good!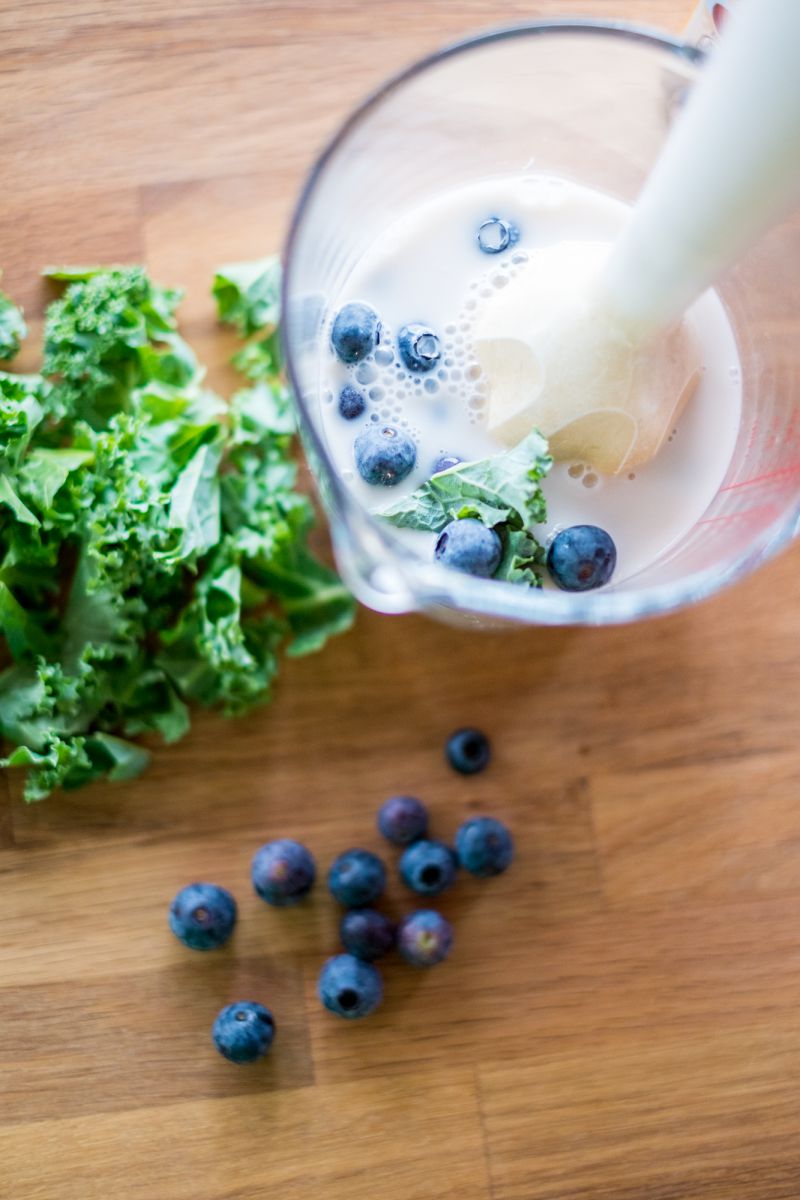 Pour in to a glass and enjoy.