This recipe takes just 15 minutes to prepare and barely 10 minutes to cook, so even if you are exhausted after a full- on day, it is something you could quickly prepare, with fresher flavours. And it's better for you than a take away or pre-made food option. Give it a try! We've used butternut squash "noodles" but you could also cook with rice noodles, if you want to go gluten free, or egg noodles, if you cant find a butternut squash.


These quantities serve 2.
1/2 small butternut squash, spiralised (definition of 'spiralised' - turning vegetables into noodles, you can get a kitchen gadget to do this) or alternatively buy all ready done from most supermarkets
1 tbsp groundnut oil
1 red onion, peeled and cut in to wedges
1 clove garlic, peeled and finely chopped
300g rump steak, cut in to 1/2 cm thick strips
1cm ginger root, scraped and cut in to fine strips
1 red chilli, deseeded and cut in to thin strips
1/2 red pepper 150ml teriyaki sauce
Juice of 2 limes
A handful coriander, chopped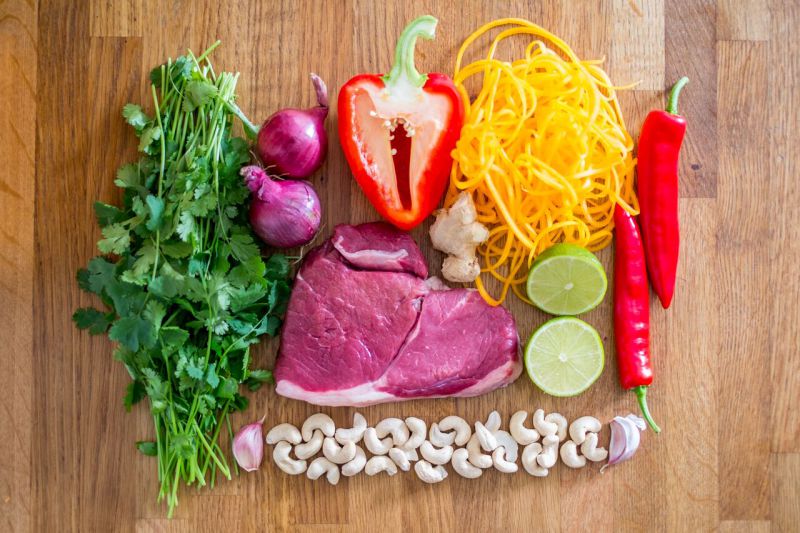 It's a good idea to get everything ready for your recipe and prepared first, also put a saucepan of water on ready to steam your butternut squash - a bamboo or metal steamer is a good investment.
First, slice up the steak into thin strips.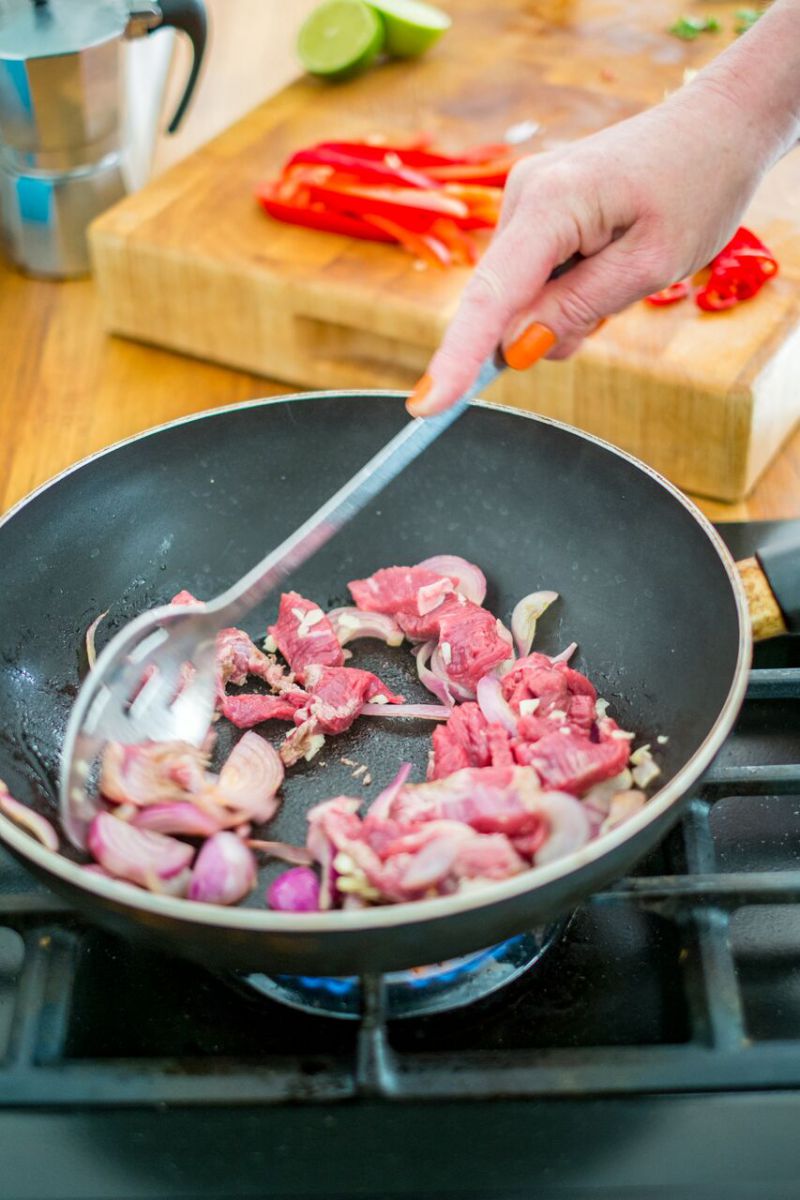 Next cook the beef. Heat a wok or large frying pan with the groundnut oil. Once it's really good and hot, throw in the onion and cook over a medium heat for around 5 minutes. It is done when you see the onion starting to soften, now turn up the heat again and add the garlic and the beef and stir fry until the beef is cooked - this will be around 3-4 minutes.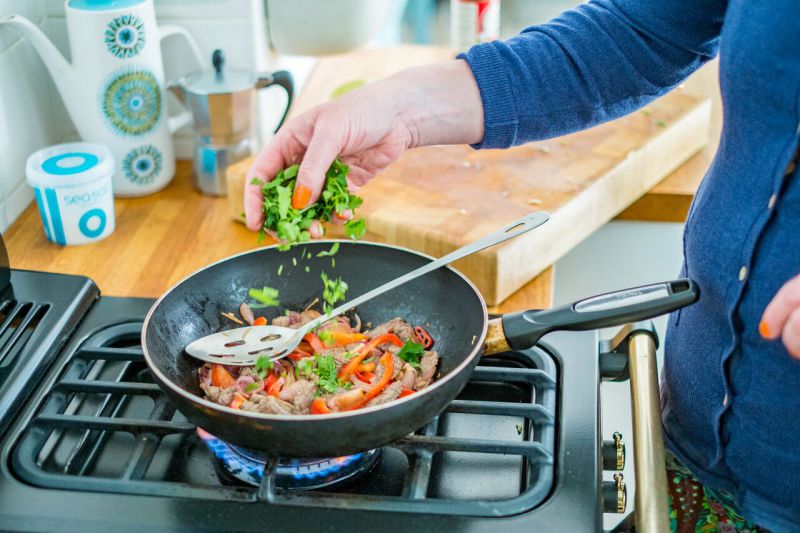 Next add the ginger, chilli and red pepper and stir fry for another 2-3 minutes.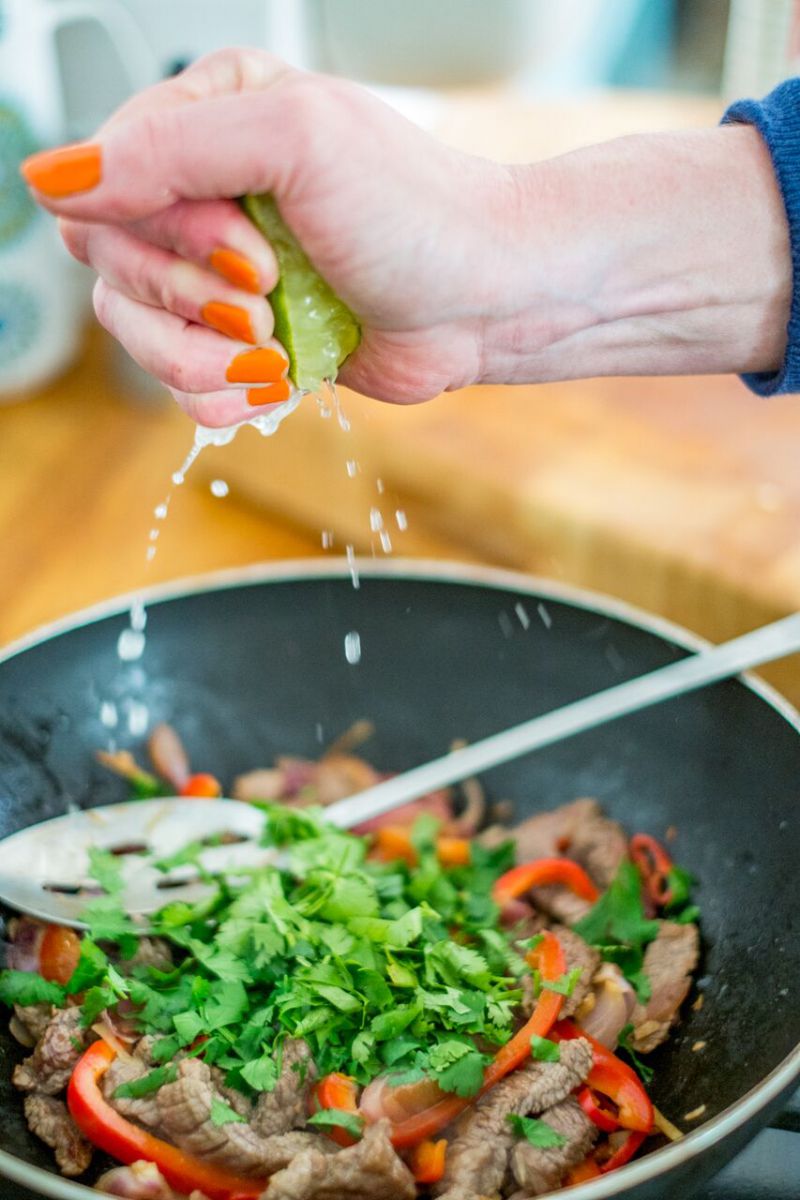 Now squeeze in 2 limes and the teriyaki sauce, turn the ingredients over in the sauce and make sure you coat everything.
Bubble for a minute or two so the sauce reduces and becomes a little sticky. Whilst this is bubbling away, steam the noodles for 2 minutes.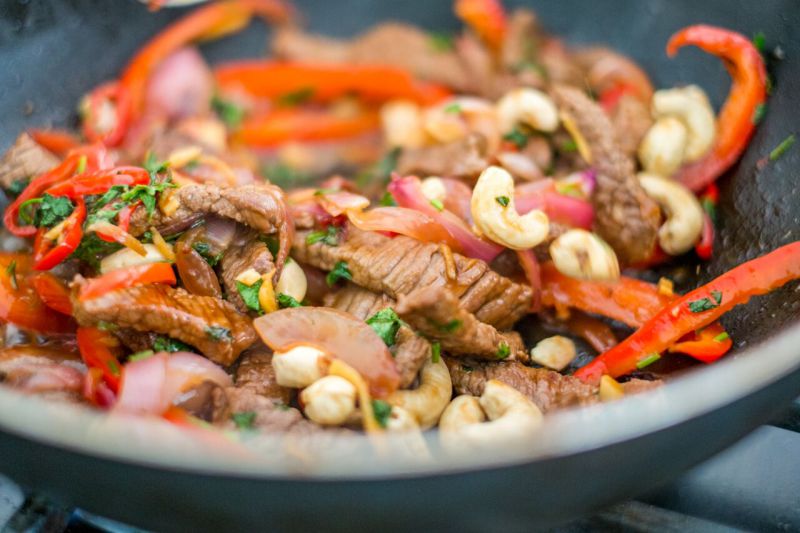 Finally, add the cashews and spoon the coriander through the beef and serve in a bowl with the noodles.