We have now reached the end of our 6 week challenge to road test some of the well known fitness trackers on the market.
In our final review from our bloggers we wanted a complete overview and here are the winners and losers.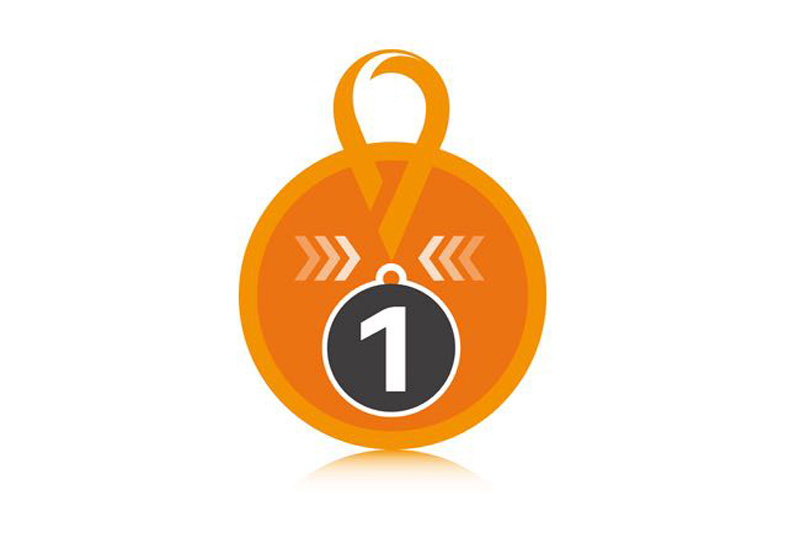 Our Winner - Withings Pulse Ox
Living with Withings Pulse Ox for six weeks or so has been a lot of fun. Has it transformed my life? No. Have I changed anything? Actually yes. The sleep tracker has encouraged me to get to bed earlier so that I sleep for longer and I definitely feel the better for it.
The Pulse Ox is a well-designed, well thought out device. I had no problems setting it up and connecting it to my phone and it did everything it said it would. The display isn't that easy to read in bright sunlight but otherwise works amazingly well, and interacting through a combination of button presses and the touch screen is easy. Drawbacks? It's annoying that you lose all the data if you let it run out of battery, and I think that the App could let you analyse the data in a bit more depth. Exactly how many steps did I do when I went out at lunchtime? It's hard to know with the App.
That said, Pulse Ox hasn't really directly helped me achieve my goal of running a half-marathon. I think I'd probably need a more advanced, and rather more expensive device for that. The Runkeeper App Withings encouraged me to download is really helping keep accurate track of my runs but is essentially separate. Within that limitation I'd definitely recommend it to a friend who needed encouragement to be more active.


Pulse Ox is great value for money and overall I'd give it nine out of ten. I'm sure I'll keep using it for a while.


2nd Place - Garmin Vivofit 2

Ultimately the Garmin Vivofit 2 is a step counter and is very basic and probably not suitable for someone wanting more than a device simply telling you your approximate step count, distance covered, and calorie burn. However, the stopwatch feature does add an extra dimension and allowed me to time my exercise and rest intervals rather than guessing or using a cumbersome mobile, which was my usual method.
I have used the device for approximately four weeks, due to my shoulder injury prematurely ending my road test. It has kept track of my steps, distance covered, calories burned and has adapted my targets based on this information. The 'Move Bar' gives you a gentle reminder when you have not moved sufficiently for an hour. This can be quite helpful but I soon learned to turn it to a visual reminder after it beeped its way through a relatively important meeting at work. It was a simple fix.
Two of the problems I had with the device was the syncing with my smartphone (iPhone 6s for the record) as although this was meant to be automatic, I had to sync the two devices manually. Although, in the grand scheme of things, this is not a big issue rather than a slight inconvenience.
The second problem I encountered was the strap. Again, not a big deal but it was difficult to both undo and close. Perhaps it may have been easier if the wearer has longer fingernails. If Garmin's desire was to design a strap that was unlikely to become insecure, I mean physically not emotionally of course, they certainly achieved their goal.
The Vivofit 2 is not touchscreen, so is immediately behind many of its contemporaries although this is reflected in its price, but you can easily cycle through the recorded data such as your steps, goals, distance covered and calories burned, as well as the time and date. The latter, although perhaps not that important to others, saved me having to reach into my pocket for my phone each time I wanted to know the time.
I am sure there is more to this device for those who are more technically savvy. It can be linked with MyFitnessPal for one.
However, for those new or returning to exercise, I am of the opinion that you could go more wrong than to put your faith in the Garmin Vivofit 2. I would rate it 7 out of 10 for its ease of use and the basic information it provides. It did help me in encouraging me to walk or run that little bit extra and probably would have continued to do so.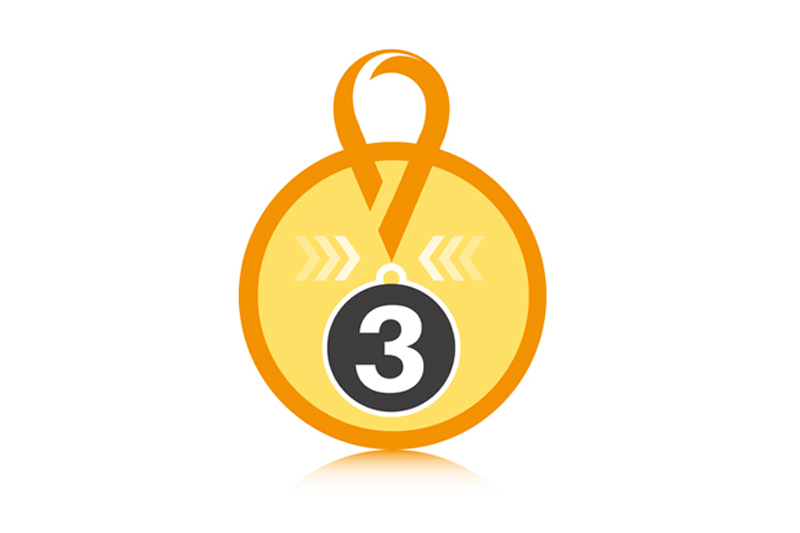 3rd Place - Fitbit Flex


I can't believe six weeks with my beloved tracker has come to an end already! It's a little bitter sweet if I'm honest... I went from loving the nifty little gadget and once running back home when I accidentally forgot it, to at times wanting to send a frustrated email to the Fitbit family!
I initally loved the idea of a fitness tracker (I still do) and the huge potential impact it could have on someone's fitness journey. Many of us have those days where we consume way more than we burn off and sometimes we just need that nudge to take a step in the right direction and the Fitbit Flex is ideal for those people on those days.
However, the Flex is probably a little too simple for me. Aside from the app syncing feature, it was not much different than my mum calling me at the end of the week asking me if I've been keeping up with my exercises!
The lack of a screen visual interface was a big frustration for me. Not being able to see or regularly keep up with my progress throughout the day over time became quite frustrating. Rather I would have to wait until I got home to check my iPad for an end of day update.
It's not a bad tracker by any means, however if you have specific goals or targets you have set yourself, you may need a tracker which is a little more advanced.
Having used the Flex for six weeks now, it has got me more thinking more about my fitness routine and wanting to remain consistently active. That may seem insignificant to some, but trust me this is a really good step in the right direction for me! I started this experience completely unaware of how far a little bit of daily exercise could take you, but now I'm genuinely appreciative. I recently started a new job and have even taking up walking to and from work! (pat on the back for me)
As a result, I think I'll definitely stick with using a fitness tracker, but I'll be shopping around for another one. Likewise, I would definitely recommend and promote the use of a tracker to a friend/ family, but not the Flex.
The Fitbit Flex was a little too basic and relied heavily upon your use of the app, therefore I would probably rate my experience with the Flex a 5/10
Runner Up - Sony Smartband 2
So here we are, the end of the line with my Sony SmartBand 2, or the end of blogging about it at least. How time flies, and all that. This whole experience has been a mixed bag for me, honestly. I am a fan of fitness trackers, it turns out. But not my particular fitness tracker. Whilst the SmartBand 2 was easy enough to set up with apps on my phone, some of its core functionalities just don't work properly, or consistently enough. I've written previously about my difficulties with getting the band to read my heart-rate, despite much trouble-shooting and poking around online for mythical answers. This is still a significant problem. As is the lack of display on the band itself – I want to be able to check in on my progress mid-workout, or mid-hike around the supermarket. I'm also deeply annoyed by the myriad tracker notifications that pop up on my smartphone, some of which just cannot be switched off. I really do not need more clutter on my smartphone screen, particularly clutter which is telling me things that I already know, like that the app is logging my activity. The SmartBand 2 retails for around £100. Frankly, I think this is far too expensive for a piece of kit that is so damn buggy. I would not recommend it to a friend. Nevertheless, having a fitness tracker has been useful, and I've really liked being able to see how many steps I do. It's made me much more aware of my daily activity level, or lack thereof, and motivated me to push myself, gently, to do more whenever I can. This increased awareness has a looming dark-side if you're someone, like me, that can get sucked into fitness-guilt. Knowing that I've not done, say, 10,000 steps on a Tuesday when I hit that goal just the day before, did make me feel a bit anxious and guilty. But I think if you know the way your brain works, and make sure to use the tracking for positive encouragement rather than self-flagellation, then all can be good.

Time for the final scores. For having a fitness tracker in general 8/10. For the Sony SmartBand 2 3/10 at best.Runner Up - Jawbone UP2


My overall experience of the Jawbone UP2 tracker and app is that it's not very user friendly. The app was impossible to use in terms of logging food because it was hard to choose the correct amount of each food, and the range of foods to select from was extremely basic. I found once it was integrated with MyFitnessPal, it was easier to manage it this way.
The tracker design itself was nice. It looked modern and was comfortable to wear. However, it only tracked steps. That is all that it told me about my day - everything else I had to enter manually including all exercise I was doing and the energy burned doing so.
It hasn't really been beneficial to me at all. I didn't learn anything about myself and my fitness that I didn't already know - all calories burned and exercise done had to be calculated myself. It didn't measure heart rate, only steps, and since I have a sedentary job this didn't give me any helpful information.
I wouldn't recommend the tracker to a friend unless they did a huge amount of walking during the day, in which case I could understand the benefit of measuring their steps.
The Jawbone UP2 is not great value for money, since it only counts steps. I would expect for the price to be able to measure heart rate, and at least have a fully functional App with lots of foods from different shops and brands to choose from.
Out of 10, I would give the Jawbone UP2 only 2/10, as it didn't show me anything about my fitness that would benefit me day to day. However, for someone with a more active job, I could see that it would have a greater benefit.

We would like to take this opportunity to thank our members who road tested these trackers for us and look out for more reviews on our blog in the future.