Half way into our fitness tracker road test we have asked our testers to report back on whether the fitness tracker has been a pleasure or a pain to use. We also wanted to know has it made them change anything in their life based on the results it is recording and how they are doing against the goals they have set.
Peter - who is using the Withings Pulse Ox
Three weeks in, and Pulse Ox is an entertaining friend rather than a core element of my fitness regime. I do wear it daily, and miss it when I forget to put it on. Pulse Ox provides a quick and easy way of tracking how active I've been that day, though I have to say I rarely change what I do on the basis of what it tells me.
I don't really take an extra walk or run just because I'm down on steps that day – at least in part because I don't believe number of steps is a particularly good measure of activity. Although there is the opportunity to add my gym routine manually, and also to add my diet manually, I find this too much like hard work.
Essentially, I confine my use largely to the parameters that Pulse Ox provides automatically. I use the sleep monitor every night, at least in part because I have a horrible habit of waking up at an unearthly hour and not going back to sleep again. The monitor seems reasonably accurate – what it says reflects how I feel. Monitoring has encouraged me to at least try to get back to sleep if I wake early rather than give up and get up. My goals, I'm afraid, are still work in progress.
The last two timed runs showed 45 minutes (on Runkeeper) and 41 minutes (on Pulse Ox). That's a fairly spectacular improvement and I don't think I believe it – so I'll feedback again in a future blog. I do use Pulse Ox to check on the distance I've run. It's not that accurate, but it's very convenient and gives a good enough indication. So how many marks for my new wrist-borne companion this week?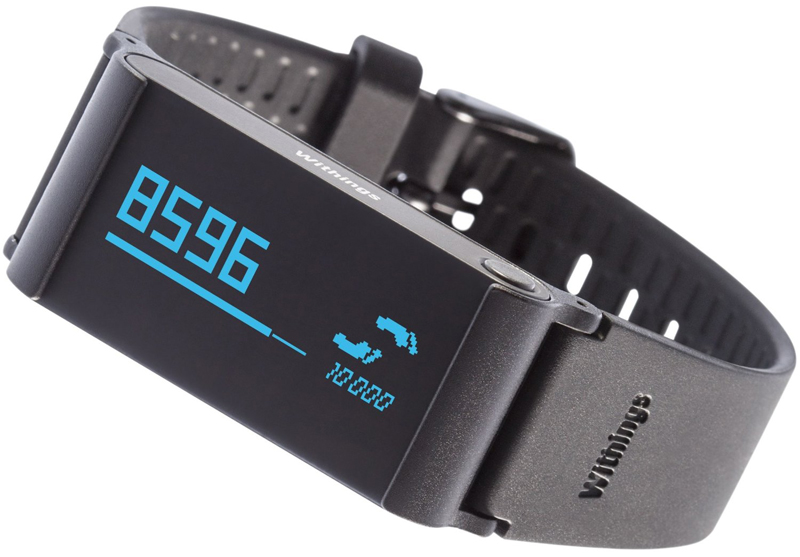 Current Score out of 10 - I think 8.5 – it's not perfect but it does what it does very well.
Jessica - Who is trying out the Sony Smart Band 2

It's been a challenging week. Alongside the unfurling political fall-out of the referendum, work has forced me out of my cosy cave (otherwise known as my home office) and out into the world. I've been away for most of the week, attending a conference which pushed against the bounds of human endurance in terms of exceptionally long days, almost interminably lengthy professional dinners, and strenuous walks between all the different venues.
So whilst I haven't been to the gym in the past seven days, I have had my fill of physical activity. My inner data geek has gloried at being able to see an exact breakdown of my steps over a given hour, day, and week. It is almost intoxicating to see the number of steps tick ever upwards thanks to my fitness tracker. I've definitely made a conscious choice to be more active, too, with the aim to add more steps to my tally.
In fact, I've completely smashed my goal of 5,000 steps per day this week. Each day, I've walked over 10, 000 steps – and the knowledge that I did do that, and can do that – is really inspiring. Being able to see the hard data, through the tracker app, helps to remind me of how much I've done – go me! – and motivates me to keep it up. Part of the big increase in my steps is, for sure, circumstantial: walking across town was an absolute necessity during the conference. But having my tracker certainly made all that damn walking more fun, as I could conceive of it as a Good Thing in terms of my overall fitness regime.
I'm slightly worried, though, about days to come when I just won't be able to rack up this amount of activity. Already I am sliding into the pattern of feeling guilty for not doing as much on one day as I did on another, as if I am moving the goalposts of what counts as a good level of activity for me in a given day, with specific limitations thrown up by life, work, and the universe. I've also noticed myself thinking in terms of "earning" what I eat more as my step-number goes up, and I am wary of slipping into negative self-talk about food. My last post about the Sony SmartBand 2 was not favourable. All of the issues I sketched out then remain, most frustratingly the tracker's sporadic – at best – ability to actually read my heart-rate. In no way did it add a chic flourish to all my business- casual wardrobe at the conference.
I've not bothered to update the pre-set step goal via the app, as I'm still spending a not unsignificant amount of time trying to make the whole set-up work on a fundamental level. Very frustrating. But the step-counter function definitely works, and has definitely been useful this week. And I suppose I do like the fact that a notification flashes up on my phone to warn me when the tracker is out of battery. Yet, pretty much any fitness tracker should offer these things as a basic feature, and you can even download free apps for your smartphone to count steps. With that in mind, I give having a fitness tracker – any tracker – 8/10 for helping the user to become aware of, and increase, physical activity.
For the Sony SmartBand 2 in particular, I'm afraid it's still stuck in the weeds with a 3/10.


Keelan is using the Garmin Vivofit 2
So, the second week of using the Vivofit 2 has not gone so well. However, this is more to do with me being away from home, having to travel more than usual, and disappointing football results. The tracker itself has performed okay but is largely a pedometer which has its limitations when you are unable to use it to its best capabilities.
I have also been limited to walking between meetings for exercise due to lack of ime to do much else. The coming week will be much, much better for exercise and healthy eating. Sure, the Euros is all but over and therefore there are no excuses to binge on alcohol and crisps. Tennis doesn't really call for this type of diet. My working week goes back to normal and I will make time to exercise.
This week I would score the Vivofit 2 five out of ten. I score myself two out of ten. I feel deflated but will use this as motivation to improve over the coming weeks. Onwards and upwards!Emma is roadtesting the Jawbone UP2

My overall impression so far is that it would suit someone better who does a lot of walking during the day and has an active job, as it tracks this well. It is not as useful for someone looking at a healthy diet or seeing how specific exercise is affecting their body in terms of energy and burn.
For things like weight training, it simply gives no information around this, so it doesn't add anything to exercising as normal that I wouldn't know without it. 1. I'll be honest and say that using the fitness tracker has been a pain so far. As a result, I've not remembered to use it every day. I think this is down to 2 factors, namely that the App is difficult to use, so tracking food has been annoying to do, and also that I have a very sedentary office job.
Because the tracker only really tracks steps and time of movement, and not heart rate/calorie burn or anything else like that, it's not been very useful to me day-to-day. 2. The tracker has made me think about the fact that I am sitting down for a long period during the day, and the importance of choosing to exercise outside of work hours to ensure that I am being active.
It has not helped with anything like diet or changing exercises as it cannot tell me about the effect this is having on my body. 3. Some weeks I have been more active than others. My target was to exercise more regularly, and I have done better than I thought I would, going for walks sometimes instead of a set gym class. I also tried a new Kettlebells class at the gym, however, over the course of the next few weeks I would like to try some more different classes at the gym and make sure I spread out exercising throughout the week, not just going for it in bursts of a few days at a time. 4.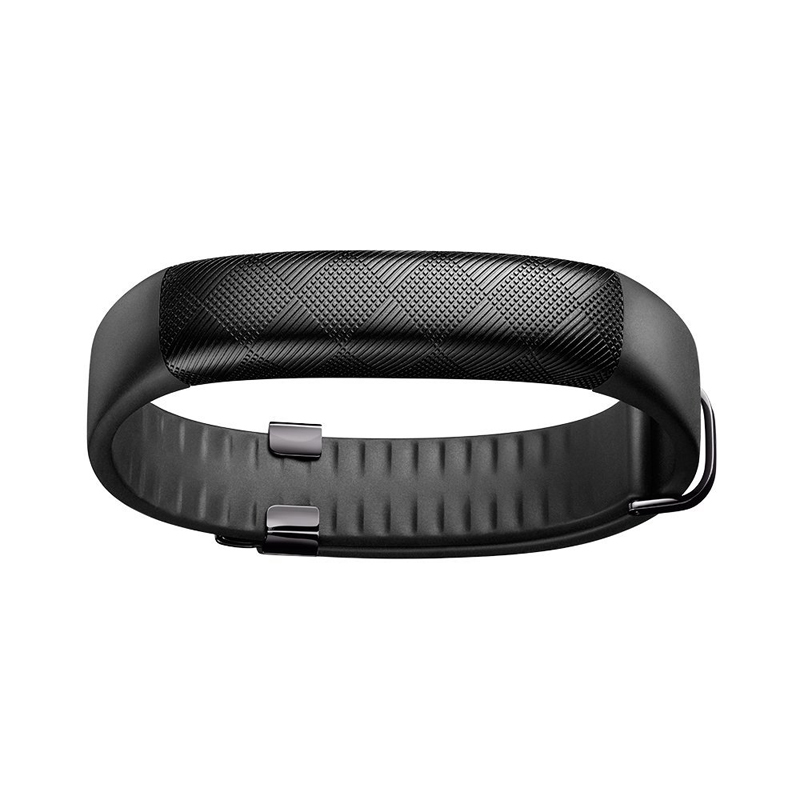 Out of 10, so far I would give the Jawbone UP2 a 2/10. Despite the nice design, it cannot tell me any information about the exercise I am doing based on my own performance, and the difficulty of using the app to specific the right quantities and brands of food has meant that I've simply not been using this.
Buky's update on the Fitbit Flex

The use of the tracker has been absolutely fine. In all honestly, I regularly forget I'm wearing my Fitbit until it's starts vibrating because I've either reached my goal or an alarm I have previously set is activated. The Flex Fitbit is very simple in appearance without a screen to inform/ remind/encourage you of your daily goal.
Only if and when you open the app on your electronic device will you be presented with a summary of your daily movements. I must be honest in admitting that I don't check the app every day (the novelty wore off after week one). I'm therefore not often aware of the results and subsequently make little effort think about which (if any) changes I need to make to my lifestyle to positively impact my daily results.
After a couple of weeks of getting acquainted with my tracker I decided to increase my daily goal by additional 2500 as a personal challenge to myself. Although there are quite a few days when I do not meet my target, I'm not overly disappointed as I still manage to exceed the original 10,000 target. I think I'll continue with the 12500 goal I set myself in the hope that over the forthcoming weeks I will soon meet and begin to exceed this target Overall, I'm still very happy with the Fitbit. It's discreet and aside from charging the tracker every few days, it requires minimal attention/ action which is ideal for me!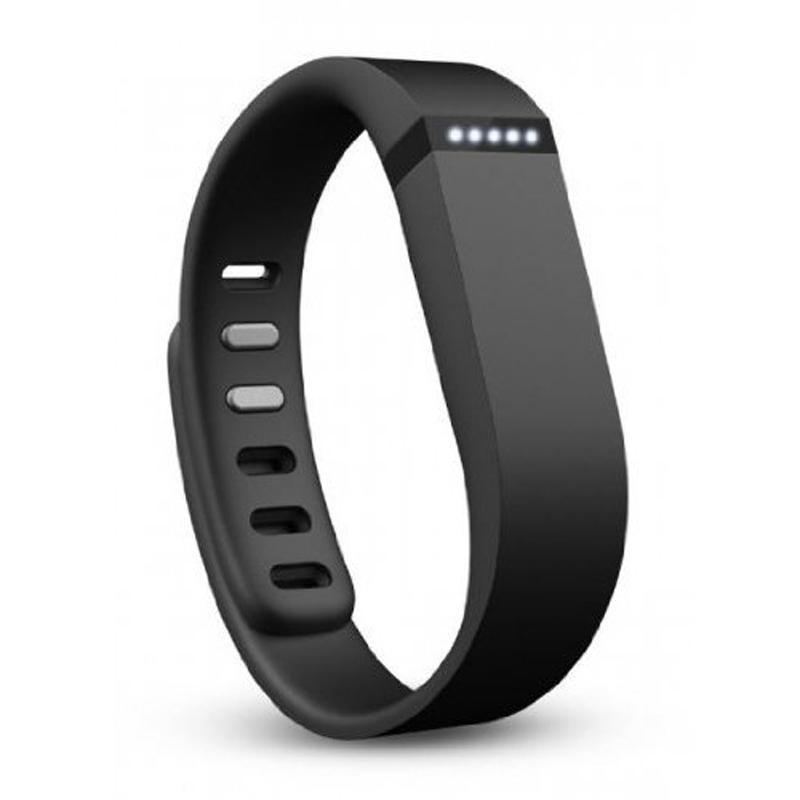 Had the tracker had a screen similar to that of a watch to show me I'm stepping in the right or wrong direction towards my goal, I might be more inclined to check my progress more often. Other than the lack of screen interface I'm more than happy to rate it a 7 out of 10