You're really looking forward to your summer holiday, and have spent all year working hard in the gym and passing up on the chips and chocolate, so that you feel good about your body. You want to enjoy the sun, sea, sand and sangria, as well as the delicious, exotic food on offer but you don't want to come home having piled on the pounds and feeling like a beached whale (apparently 60% of us put on an average 5lbs during a two-week break). So, what to do to make sure you relax, have fun and enjoy yourself but keep your health and fitness ticking over? Here are a few tips to keep you on the straight and narrow without denying yourself while you're away from home.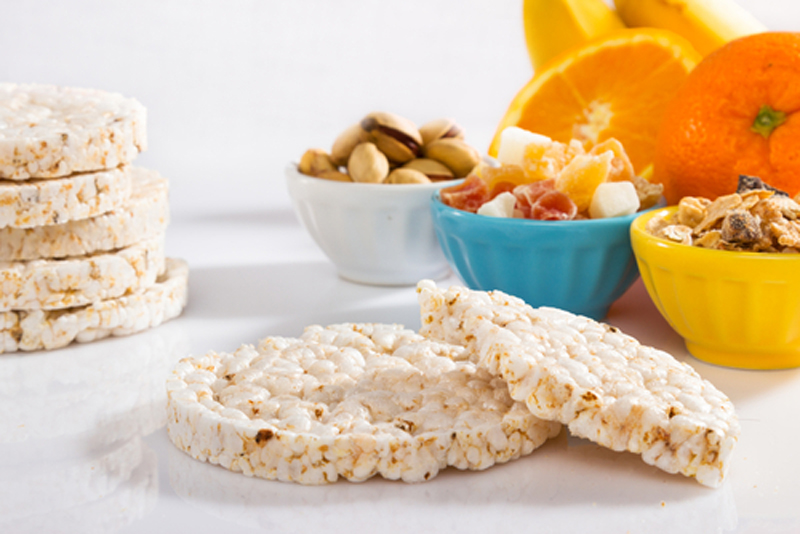 Take some healthy snacks to stave off hunger on your journey, such as fruit, carrot and celery sticks, boiled eggs, cherry tomatoes and bottled water. By avoiding buying the high-fat fast food usually on offer, you'll save both money and calories
While you're away, try to choose the healthy option for at least some of your meals. A high-protein breakfast will keep you feeling fuller longer, and fresh fish, chicken and vegetables from the salad bar are better choices than fried foods or those covered in rich sauces. They may also be more appealing if the weather is hot.
Don't skip meals or you'll probably end up snacking or consuming too much when you do eat.
Sometimes thirst can be mistaken for hunger, so keep well hydrated, choosing water rather than sugary drinks and fruit juices. Don't think being on holiday gives you carte blanche to drink loads of alcohol – it's full of empty calories, can give you a painful hangover and may lead you to make unhelpful food choices too. However, don't grieve over the occasional glass of wine, ice cream or dessert – just keep a bit more active to make up for these small indulgences.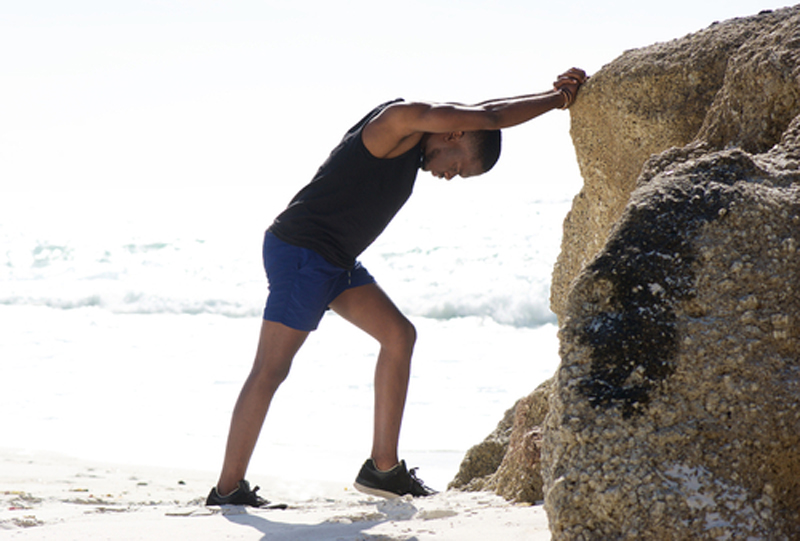 Make exercise part of your morning routine. Ten press-ups, sit-ups, stretches etc. early on will help to keep you trim and set you up for an active day ahead.
Take a brisk early morning walk or run along the beach before it gets too hot. The sea air will keep you cool and climbing up and down the sand dunes will give your legs a good workout.
Do your sightseeing on foot or hire a bike – you'll get a much better feel for your surroundings and will experience far more of the history and culture of your holiday destination than you would whizzing by in a car, bus or train.
Don't just laze about in the pool – do a few laps. Rather than lying on a towel on the beach all day, if it's safe to do so, swim in the sea. Swimming against the current and dodging the waves uses even more energy and is very invigorating on a hot day. If they're on offer, try activities like snorkelling, diving, body boarding, surfing or other water sports to keep you cool but active.
Enjoy a game of tennis, beach volleyball or even cricket with the holiday friends you make.
Hit the dance floor when you're socialising in the evening – a great way to burn calories and release those happy hormones.
By taking advantage of the extra free time a holiday affords, fitting in some exercise and activity will ensure you come home refreshed, de-stressed, energised and hopefully with improved health and fitness, rather than a load of excess baggage in the form of a wobbly tum or a nasty spare tyre!