A summer barbecue is just the best way to enjoy this time of year with friends and family, but if you are fed up with the staple burgers and hot dogs, why not try this really easy, delicious alternative? There is a lovely contrast between the seared spiced chicken and the cooling cucumber raita, which is a great combination. It's quick and simple to prepare; just double up ingredients if you have more guests to cater for. We've used 0% fat yoghurt to keep it as healthy as possible and served with a simple, peppery green salad, rice or cous cous it is a satisfying lunch or dinner.
This recipe serves 2.
Prep time 20 minutes
Cooking time 10-12 minutes
For the marinade:

2 tbsp 0%fat Greek yoghurt
1/2 tsp ground cumin
1/2 tsp turmeric
1/2 tsp ground coriander
1 glove garlic, peeled and crushed
1cm piece ginger, peeled and grated
Salt and black pepper
Juice of half a lemon
2 tsp tomato purée
2 chicken fillets
For the raita:
150g 0%fat Greek yoghurt
8cm piece of cucumber, grated
1 tsp mint sauce
Handful of mint leaves, finely chopped
Sea salt
Get your BBQ lit at least 30 minutes before you want to grill your chicken, or alternatively you can use the oven grill in your regular oven.
Firstly prepare your chicken breast, or chicken pieces. If you have chicken breast, cut into strips and then you can thread it onto a skewer. You could also use chicken wings or drumsticks.
Next get started on the marinade - put all of the ingredients together in a bowl and mix thoroughly.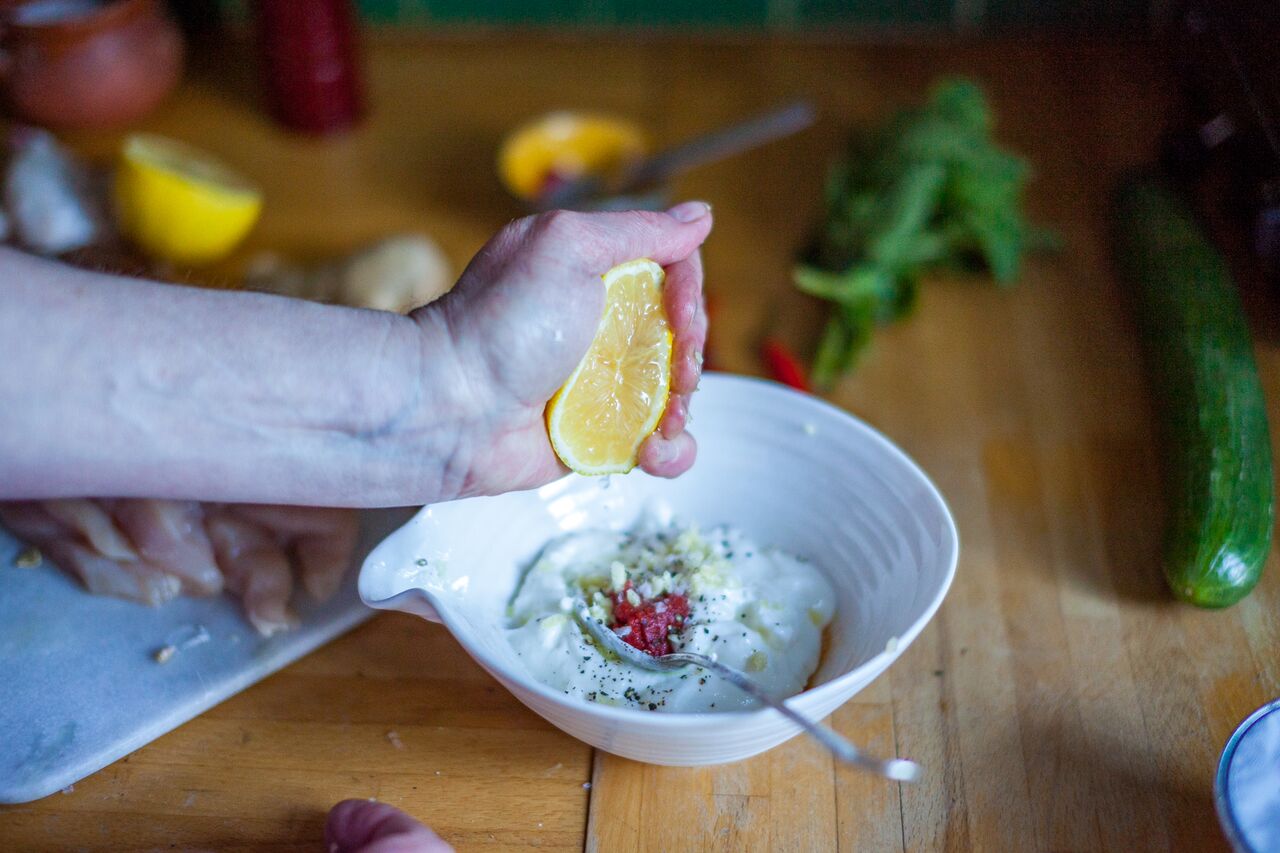 Mix together all of the marinade ingredients.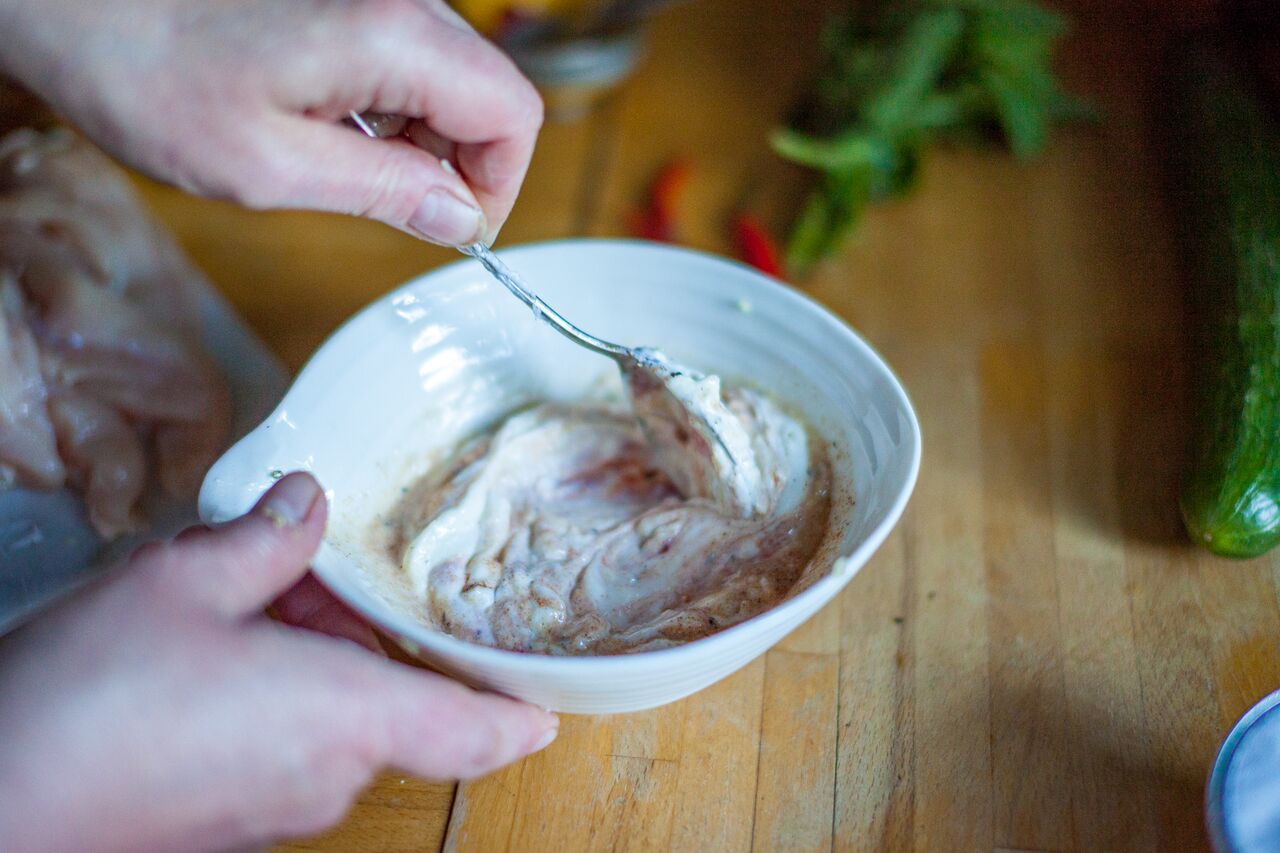 If your using chicken breasts, slice the chicken lengthways into 4 then coat with the yoghurt mixture. Thread on to 4 skewers. Leave to marinate, whilst you make the raita.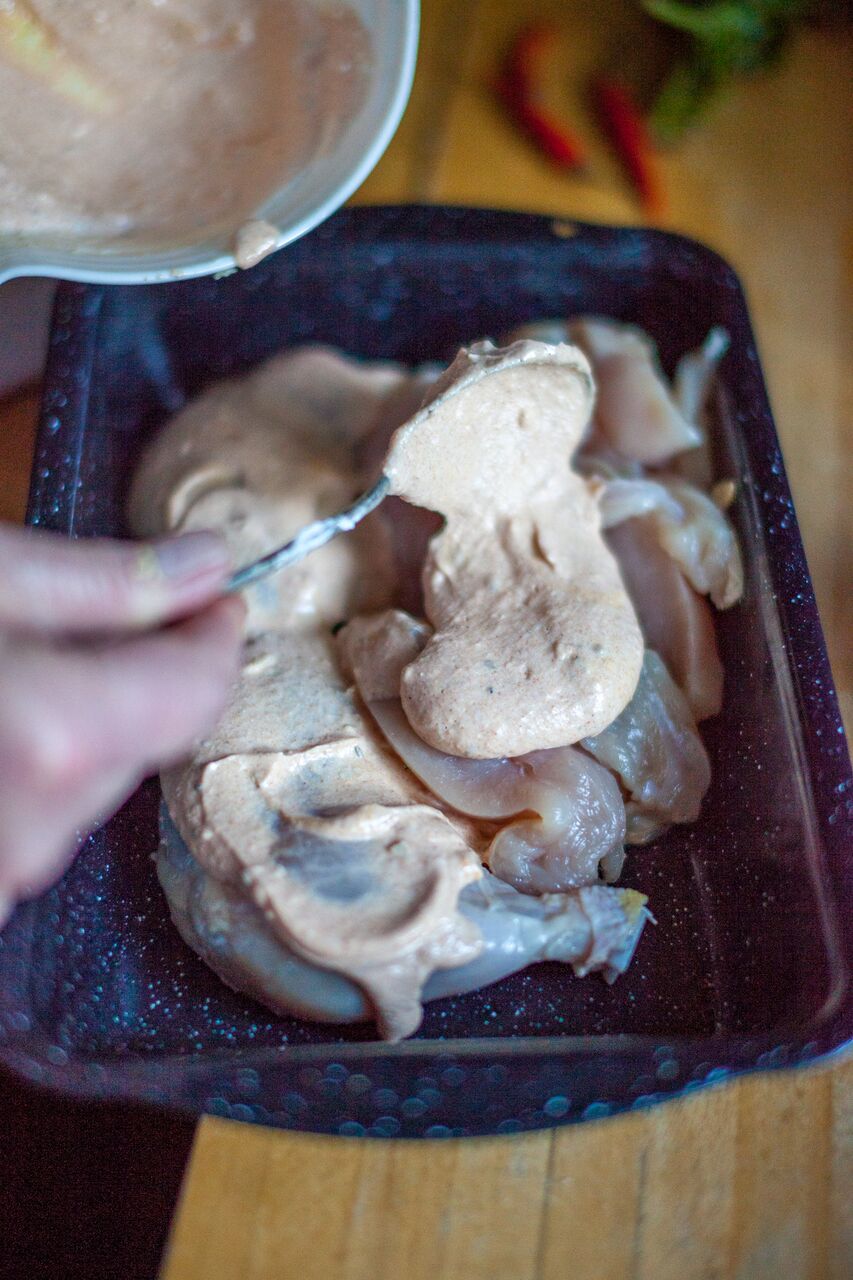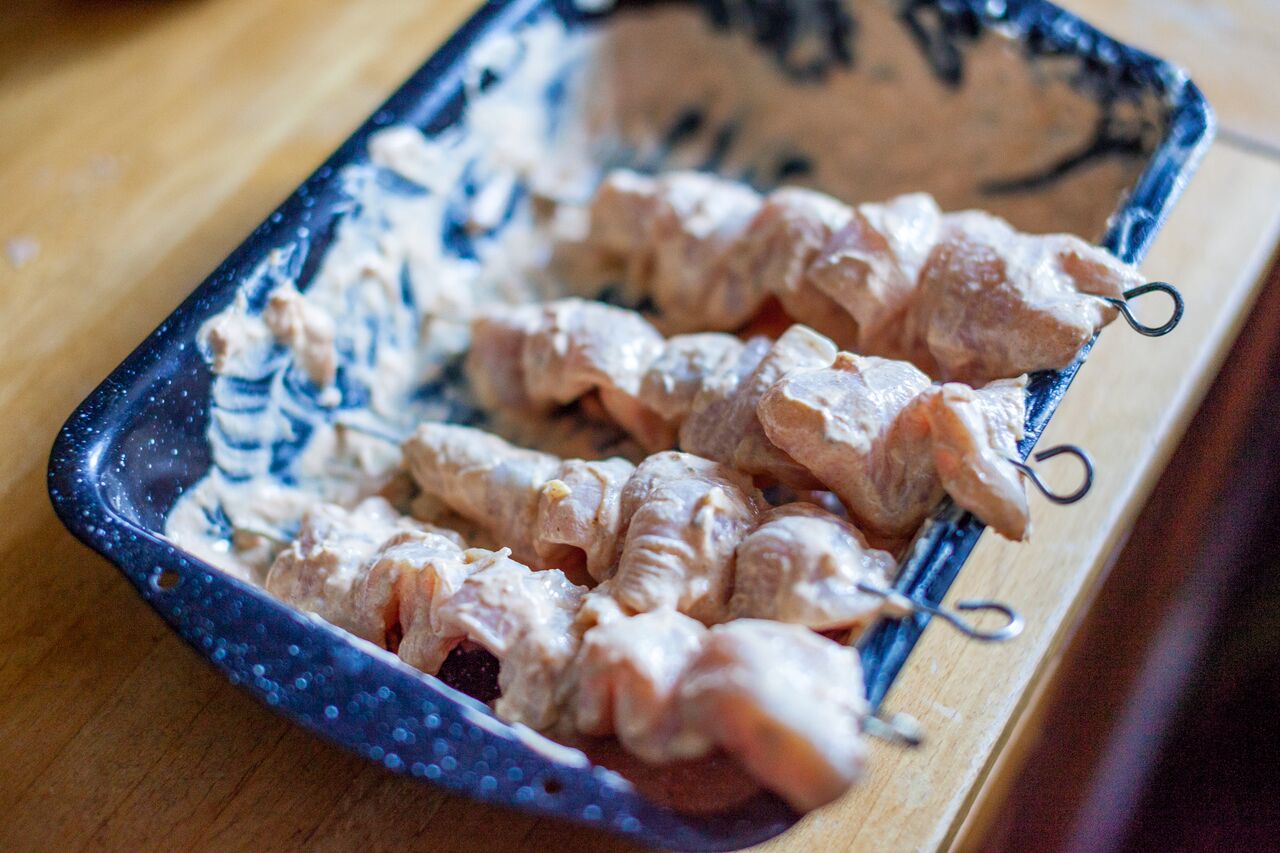 Mix together the yoghurt, cucumber and two types of mint along with a pinch of salt to taste. You can add a little touch of sugar if you like.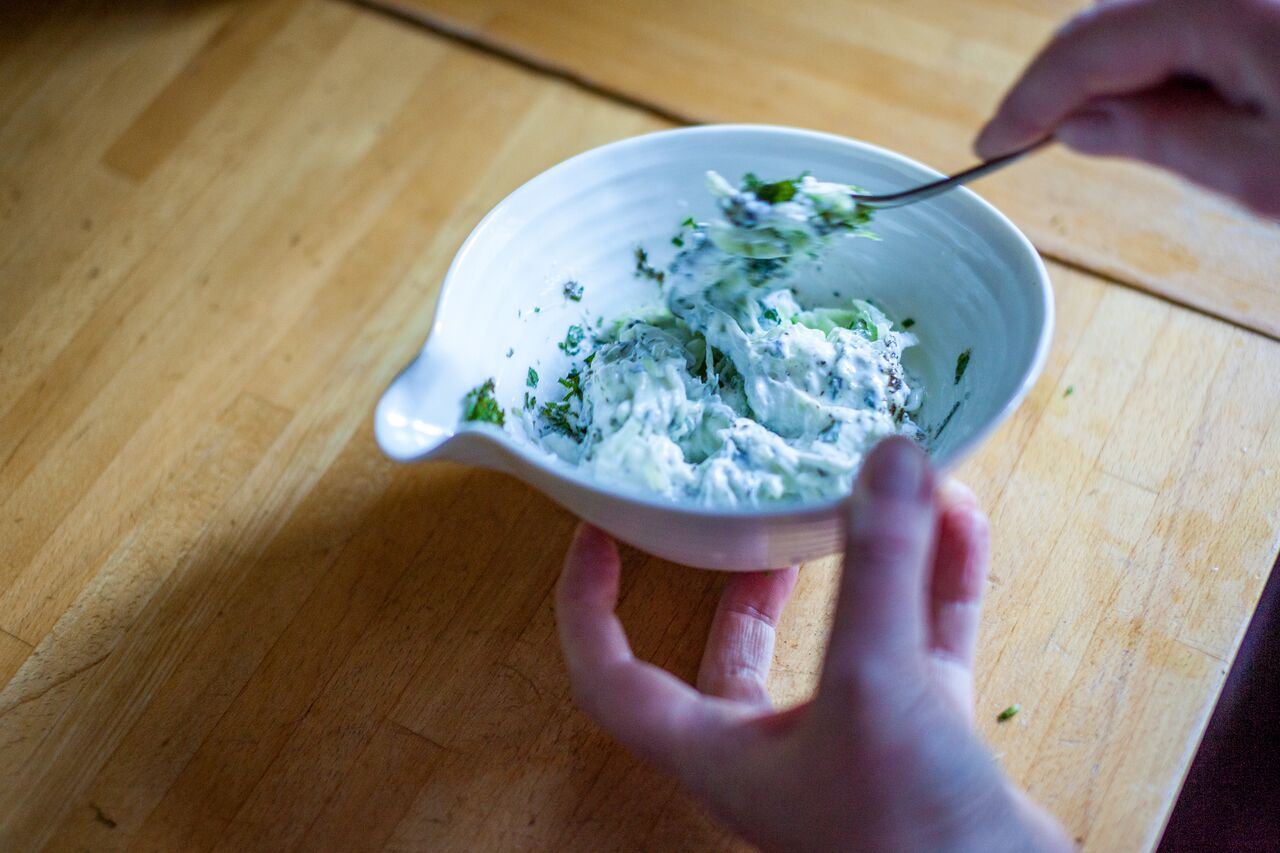 Grill or barbecue the chicken skewers for 10-12 minutes until cooked through, then serve with big spoonfuls of raita and lots of peppery watercress. Grilled vegetables, cous cous and rice salad are all good accompaniments.