After all that turkey and Christmas pudding, instead of slumping down in front of the TV with a box of Quality Street, why not get the family out for a long walk this holiday? Walking in the country is one of the most painless and enjoyable ways of taking exercise and a breath of fresh air will blow the cobwebs away, burn off some of those excess calories and make you all feel refreshed and wide-awake. The seasonable snows of early December may have melted away, to be replaced by leaden skies and drizzle, but if you prize the kids away from their electronic gadgets and pull on your coats, boots and wellies, scarves, gloves and hats, once you get going, everyone will feel the benefit (even the dog, if you've got one).
Here are five good reasons for getting into the great British outdoors and putting your best foot forward this festive season: -
1. Walking is free and available to everyone.
We are blessed in the UK with an extensive network of footpaths, bridleways and public rights of way, enabling us to explore freely our diverse and beautiful countryside from coastal paths and sea cliffs to rolling farmland, bleak moorland, lakes and mountains. Even in our cities, there are parks and wild areas, where we are able to roam completely free of charge. There's bound to be a lovely walk near you - try your local Tourist Office or the Internet for ideas or just follow a favourite, familiar route.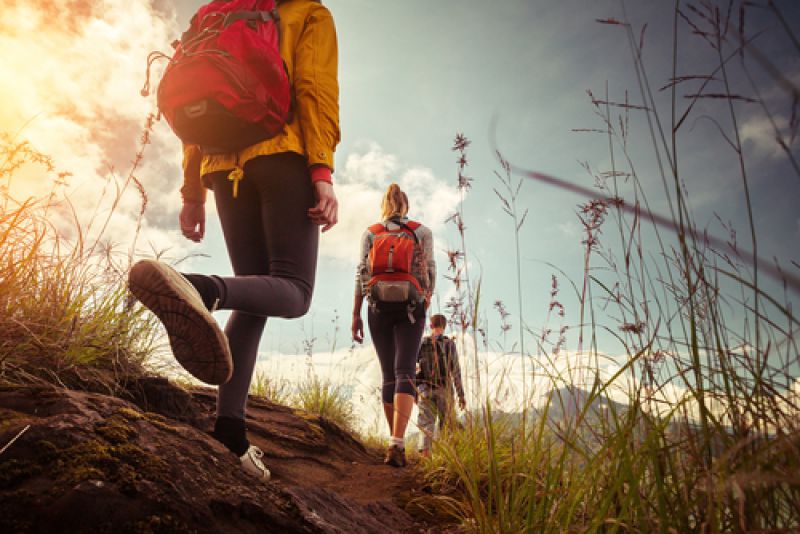 2. Walking Is Great Exercise
Walking is the simplest and most natural form of low-impact cardiovascular exercise, ideal for people of all ages and fitness levels. It boosts circulation and strengthens muscles and bones, especially in the lower body. Done at a brisk pace over varied terrain, it strengthens the heart and lungs, aids weight loss, tones muscles and improves overall fitness. It fights lethargy and helps you sleep better. Walking in the countryside adds another dimension – fresh, unpolluted air and a dose of vitamin D, which is synthesised by the skin from sunlight to promote healthy bones and teeth. And, like owning a dog, walking's for life - not just for Christmas - so make walking a regular habit that the family can enjoy together, exploring new places, chatting, bonding and having fun.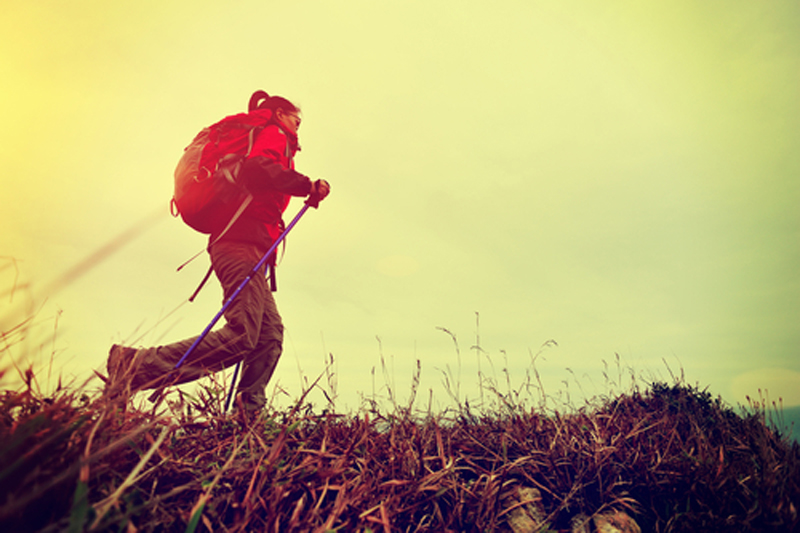 3. You Don't Need Much Special Equipment
If you intend to walk regularly, it's worth investing in a pair of stout but light and comfortable boots, and getting these fitted at a specialist outdoor centre. If you're planning to walk over rough terrain or if it's likely to be muddy and slippery underfoot, an adjustable walking pole will help you balance and avoid falls. Otherwise, thin layers of weather-appropriate clothing are all you need. Make sure you take some water to keep you hydrated and a mobile phone, in case of emergencies and to take photos of those spectacular views. Watch your posture, walk tall, head up and shoulders down and relaxed, tighten your abdominal muscles and buttocks and fall into a natural stride.
4. You Get To Appreciate The Beauty of the Countryside and the Changing Seasons At First Hand
By walking through the countryside, you really immerse yourself in nature, experiencing sights and sensations you are unaware of when rushing by in a car or even on a bike. You enjoy things at the right tempo - watching buzzards soar overhead or catching a glimpse of a herd of deer in the woods. You also appreciate the stark beauty of winter with its dramatic skies, bare trees and monochrome landscapes. If you are suitably dressed, even walking in the rain brings its own pleasures. Especially in winter, when so much time is spent cooped up in stuffy rooms indoors, a country walk lifts the mood, clears the head and makes you feel great.
5. Walking Can Be Solitary or Sociable
As with other forms of exercise, walking releases serotonin, the body's natural feel-good chemical, and endorphins, the hormones that make you feel happy, so even walking on your own has beneficial psychological effects. However, joining an organised Christmas walk or walking with friends and family is even better and might even give you the motivation to commit to walking regularly. You can chat along the way, sharing your experiences of life in general and the things you see along your route. Walk at a brisk pace, so you elevate your heart rate and breathing but can still hold a conversation and remember to take short breaks to catch your breath and drink some water.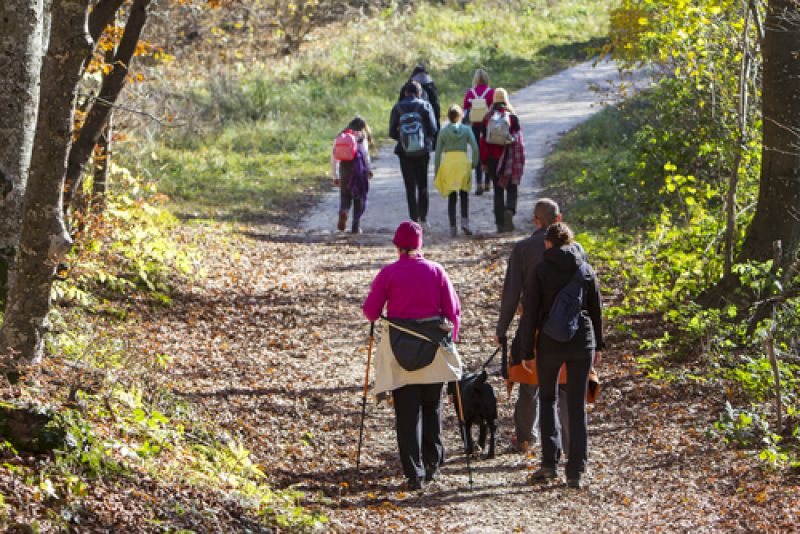 If this appeals to you, the Ramblers Association is running a Festival of Winter Walks, which might inspire you and your family to make a regular habit of getting our and about in the countryside
http://www.ramblers.org.uk/walkabout.aspx