I don't know about you, but when it's a lovely day outside and I've been stuck at my desk all day, the last thing I want to do is exercise indoors. Cycling is a fantastic outdoor exercise, a great form of cardio vascular exercise and at this time of year allows you to not only get fit and de-stress but also take advantage of the sunshine! Take a look below at our top 5 reasons you should consider getting on your bike.
1. You can help save the planet!
A bike produces zero pollution, and takes approximately 5% of the materials and energy required to build a car, plus around 20 bikes can take up the same space as one parked car!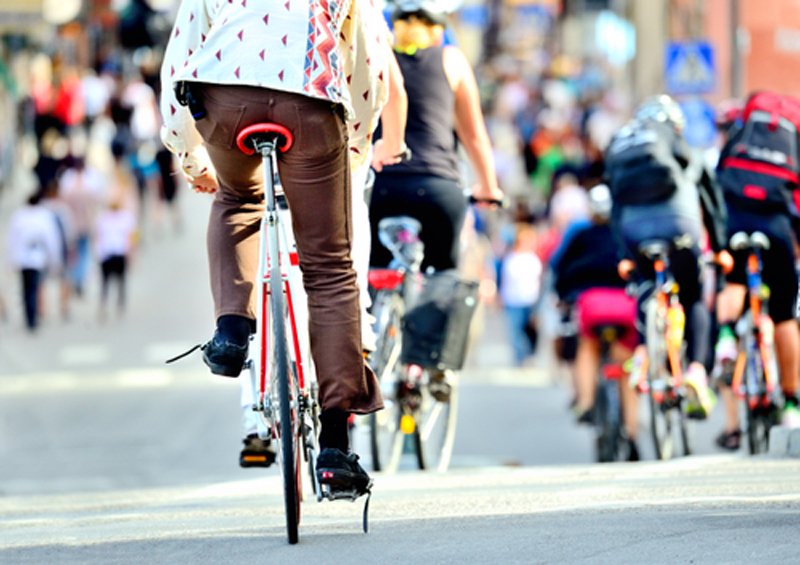 2. You will get some 'Me time'.
Cycling is a mode of transport… it will get you from A to B quickly. You can use it to get to work, the shops, to a friend's house, or even to the gym! Taking a bike ride allows you time to think or switch off away from the stresses and strains of everyday life. It also allows you to soak up the sun's rays and top up your vitamin D levels, and you'll be surprised how it can then help you sleep better.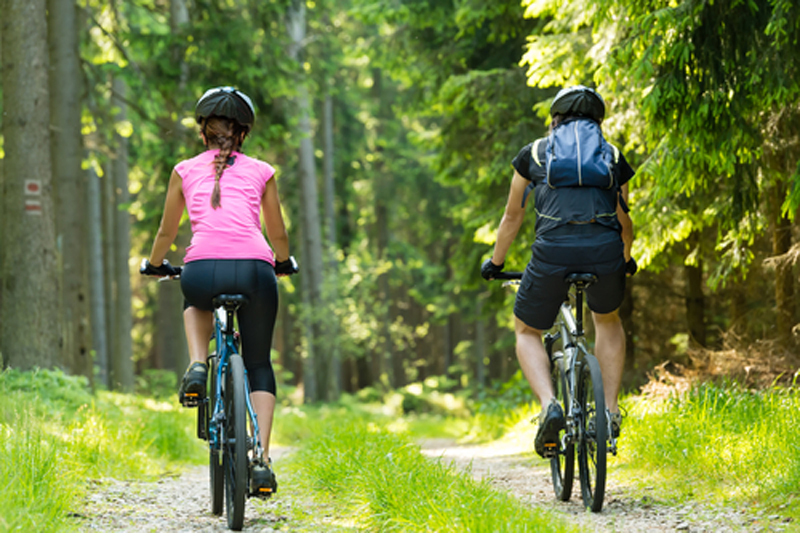 3. Cardio vascular fitness improvement
The great news is that you can get really fit with regular cycling. It is a great calorie burning exercise with the additional benefit that it is a low impact activity, which means it isn't putting undue stress on your joints. You can cycle at your own pace and on your own terms. If you can't get outside, try a spin class at your local gym to get a vigorous cardio workout.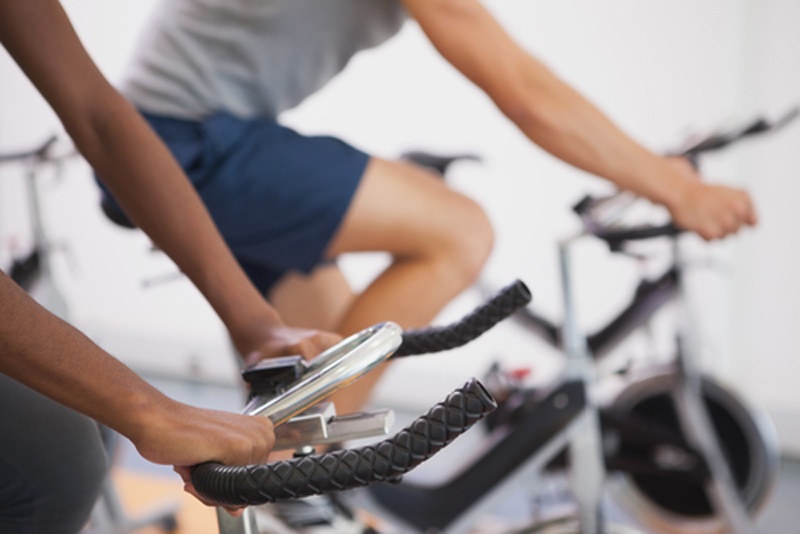 4. It's money saving
Instead of paying for an exercise class or going to your local pool or gym, it's free! You only have the initial cost of the bike and any safety accessories you need (helmet, lights etc), once you have these, you are all set and ready to hit the road. If you can commute to work on your bike, it can save you huge amounts on petrol and daily parking charges!
5. It can protect you from some of the most serious diseases
Some research has shown that cycling and other cardio vascular based exercises can help to protect you from serious diseases such as stroke, heart attack, some cancers, depression, diabetes, obesity and arthritis.
So, you can see why cycling is one of the fastest growing participation sports in the UK. It's free, it's fun and it's outdoors, giving you the chance to get some me time whilst soaking up the sunshine and fresh air. If you are looking for some inspiration on where to ride, why not check out:
http://www.cycle-route.com/
which has lots of different cycle route suggestions for you to try.