Gyms are brimming with heavy pieces of exercise kit and usually pretty full of busy, active people as well, both of which may present potential hazards to the unwary. The health and safety of both gym members and staff are always a priority, and of course, there are official procedures and regulations in place to minimise the risk of accidents. You go to the gym to get fit and have fun, but you do have to take some responsibility for your own safety and welfare, so here are a few tips to ensure that you make the most out of your gym visits and that they are both pleasurable and safe.
Gym Etiquette
Safety in the gym is a two-way street and most health clubs operate a system of "gym etiquette" to prevent common accidents and mishaps to yourself or others.
This will include common-sense things like:
Putting weights away in the rack after use, so they don't trip people up.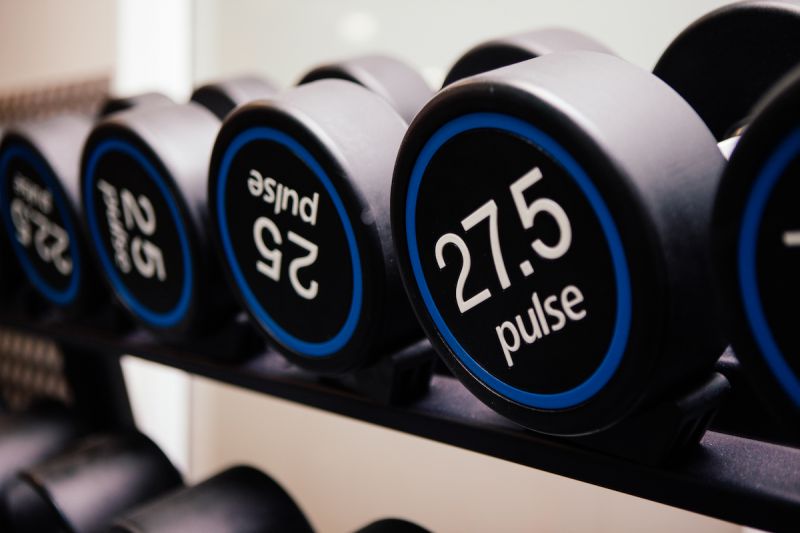 Stowing your gym kit/bags away in a locker and not taking it on to the gym floor, where again, it presents a trip hazard
Wearing the correct clothing and shoes when working out – no jeans, trailing fabric or flip-flops.
If your club has a pool or sauna, showering before and after using it.
Wiping down equipment after use, as a matter of hygiene and in consideration of your fellow members.
Respecting other people's personal space and being mindful of those around you. For example, you should make sure there's nobody behind you when an exercise requires you to kick or step back.
Warming Up and Cooling Down


It's advisable to warm up your muscles before intense exercise, to prepare your body and to minimise muscle fatigue. Ease into this slowly to gradually increase your heart rate and the flow of oxygenated blood in your body. Likewise, gradually cool down after a workout by doing some stretches before taking a warm shower.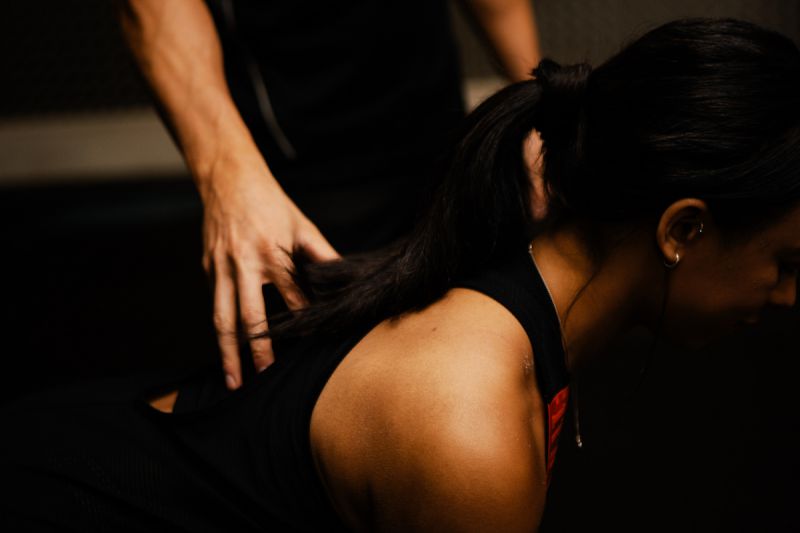 Also, make sure that you're well hydrated – plain, cool water is best. About 60% of our bodies are composed of water and some of this is lost when we sweat. Dehydration can cause headaches and prevent your body regulating its temperature. You should sip about 500ml of water at least 4 hours before you exercise and top this up with a further 250ml fifteen minutes before you start your workout. Keep a water bottle with you when exercising and drink little and often – if you feel thirsty, you need to drink. But don't reward yourself with an alcoholic drink after the gym – alcohol's a diuretic, which removes fluid from your body via your kidneys.
Take It Slowly
When embarking on a fitness regime, don't go hell for leather, hoping for instant results. If you can't move for days after your first workout, you've overdone things. Start slowly, doing 10-20 minutes of moderate exercise three times a week, and build from there. After all, Rome wasn't built in a day.
Medical Conditions
Get your health checked before embarking on an exercise programme and check with your doctor that existing medical conditions do not make strenuous exercise unsafe or unwise. If you do have a health problem, such as diabetes or heart disease, you may be required to produce a doctor's note before you can join the gym. Make sure any medical conditions are recorded on your membership notes, so that staff can take appropriate action in the event of an emergency.
Practise Good Technique
Make sure you work on your posture and core strength, maybe by taking part in classes, such as yoga, Pilates or Core on the Floor, and that you lift weights correctly, bending your knees and hips to avoid hurting your back. Gym membership is a learning curve; don't think you need to know everything immediately, and take advantage of advice from the fitness professionals that make up the gym team.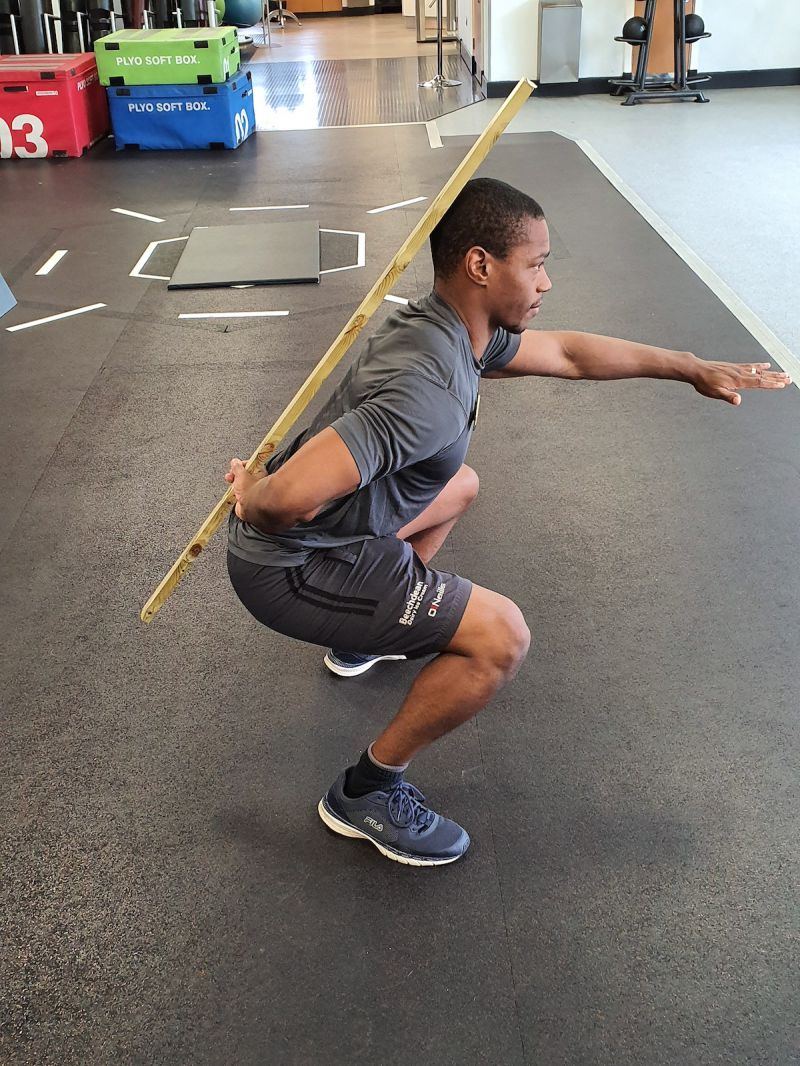 Also, make use of the 30-minute gym intro cards and exercise programme cards your gym provides, designed to focus on particular areas of the body and to demonstrate the correct techniques for doing specific exercises. And don't forget to take part in any workshops the gym offers to help familiarise you with individual pieces of equipment.
Get Professional Advice
Make sure you take advantage of the gym intro and free half-hour taster session with a personal trainer. You can use this time to learn how to do some basic exercises effectively and safely. And try a variety of fitness classes, where you will also learn a lot. If in doubt about how to perform an exercise properly, ask for help from the fitness team, who will be pleased to help you.
If you're a complete beginner, investing in the services of a personal trainer can pay dividends. They'll ease you into exercise, show you how to work out correctly and avoid injury, devise a plan and a series of goals for you, and encourage you all the way.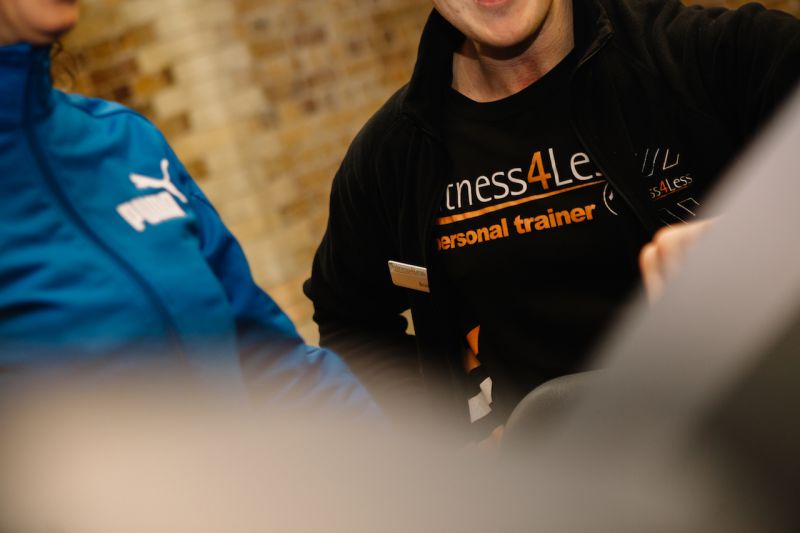 Take Care When Using Equipment
Exercise bikes, treadmills, stair steppers, rowers, weight machines and other exercise rigs all have moving parts and if you aren't paying attention, there's a risk of pinching or crushing your fingers and toes. Just make sure that you stay alert to what's going on round you and to potential hazards, and that you make sure you know how to use such equipment correctly. There's no shame in asking one of the gym team for advice.
Also, don't try lifting heavier weights than you're capable of handling and team up with a gym partner or "spotter" when lifting weights, to check your form and to step in if you're experiencing any difficulty. It's a good idea to work out with someone else anyway, as it will make you more motivated and can introduce a supportive or gently competitive element and make your gym visits more enjoyable.
Remember that accidents in the gym are entirely preventable if you take a bit of care, show consideration to your fellow members and utilise all the professional help and guidance that your fitness team can offer.