Earlier this year, our "Revitalise" initiative, in which a selected number of people were offered a period of free personal training, revolutionalised the lives of people like Clive from Fitness4Less Cambridge Heath and Teona from Watford, who both lost weight and gained confidence with the support of our professional PTs. Now we're building on the success of this project with a new campaign, called
TRANSFORM
.
Would you or someone you know benefit from a free gym membership?
Fitness4Less Northampton
and
Watford
are working closely with our partner charity,
Friends of
Fitness
, to offer just that with the launch of our exciting new
Transform
campaign. Perhaps they are struggling financially and would benefit from a helping hand?
We have
10 completely free, no strings attached 3 month gym memberships to offer people in the community who would benefit from free exercise, classes, swimming (Northampton only) and instructor support all within a friendly gym environment.

This campaign will give successful applicants the opportunity to transform their lives with the offer of three months' free gym membership and the possibility of taking part in some group personal training sessions.
Do you or someone you know need help to get your life back on track?
Perhaps you need help to lose excess weight and/or improve your confidence and self-esteem?
Do you attend a support or charity group where your peers may also benefit, by attending as a group?
Maybe you have had health issues or been advised by your GP to start exercising but don't know where to start and find it difficult to get motivated.
Are you prepared to share your experiences and your progress on Instagram & Facebook to inspire others?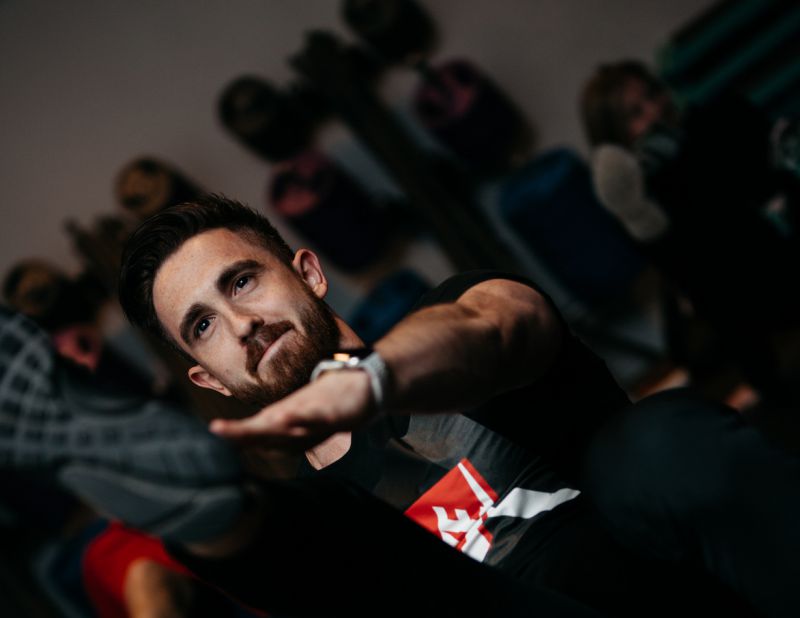 With our Transform programme we could help! Our partner charity, Friends of Fitness, is an independent community benefit society, which supports individuals that need help to develop life skills through exercise. Set up in 2015, it has allowed us to offer the use of good quality health and fitness facilities and a tailored package of on-going support to people that would normally be unable to take advantage of such facilities, due to factors such as age, infirmity, disability, financial hardship or adverse social circumstances.
Campaigns like Transform reflect the ethos of Fitness4Less and Friends of Fitness, which is to help people of all ages and fitness levels to get active, stay healthy and transform their lives. Our aim is to show what a positive and transformative experience gym membership and targeted training can be, to de-mystify it and to demonstrate that it's not just for celebrities and elite athletes, but for everyone. If you're in any doubt that gym membership would help you, just listen to the words of just three of our Fitness4Less members, all of whom underwent considerable adversity before fighting back to be crowned Member of the Year 2019 at some of our regional gyms:-

London Cambridge Heath -
Cleber Santos

Coming from a humble background in Brazil, Cleber has fought hard to overcome enormous challenges, access education and attain a decent life. He believes that finding time to prioritise exercise has been a vital component in maintaining his physical and mental wellbeing and he says,
"Fitness in particular is very important to me – it is fundamental – it is a must."

Colchester - Hannah Kerridge

When she was only 7, Hannah's mum was taken into a care home, after a devastating road accident. Having to grow up fast, Hannah became overweight and lacked confidence until she joined the gym and managed to lose 2 stone by sheer hard work and perseverance. She says,
"I'm sure there are people who have succeeded more than me, but going from someone who spent most days in bed, bingeing on chocolate and takeaways and not caring, to someone who watches closely what they eat and exercises regularly is proof that a healthy lifestyle equals a healthy mind."
Worcester - Karolinn Allen

At 45
,
Karolin was overweight and suffering from numerous painful medical conditions. She joined the gym and lost an incredble 5 stone. She now competes in runs and endurance challenges and says, ",
"Making a decision to take my life and health back was hard and fun and challenging, but the staff and members at Fitness4Less were so supportive and helped keep me motivated. It's like I have a second family!"
If you, a friend or a charity group you know in the Northampton or Watford area need some help, please let us know their story. You can apply via email to:-
Northampton: Northampton@fitness4less.co.ukWatford: Watford@fitness4less.co.uk
See our terms and conditions below - Good Luck!
Terms and Conditions
• This campaign is running across both Instagram and Facebook.
• Entries will be accepted via club emails until
15/11/19
.
• The 3 month membership must be taken before
31/12/20
.
• To enter, simply tell us via club emails at
Northampton
and
Watford
why you (or your support group) need our help on your health and fitness journey.
• Club winners will be selected by their club team and contacted directly by their club team.
• By taking part in this campaign you are agreeing to assist with the education of members and non-members by allowing some of your workouts or sections of your workouts to be filmed and photographed. You are also agreeing to give your personal feedback of the process and its effect on your wellbeing, health and fitness. By participating you are allowing material to be used on our website, social media platforms and marketing materials.