There is no denying it, cycling is a great way to get fit. Whether you choose to cycle outdoors on narrow, winding roads or if you prefer the supportive energy and motivation you get from joining an indoor spin class, this exercise has the most amazing benefits!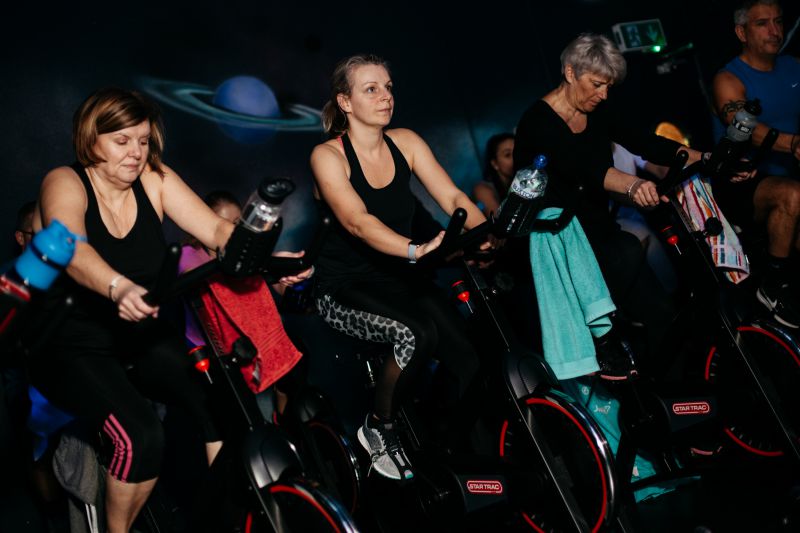 Get Strong
While it may seem unlikely, spinning increases muscle strength without adding bulk. Spin is a full-body workout that requires the correct form that uses your arms, core and legs. Some spin classes have segments that focus on these areas specifically, depending on what the instructor has set out.
Weight-loss
Spin classes are high-energy, mentally and physically engaging and you can go at your own pace. Since it is a full-body workout, spinning and cycling are great ways to burn calories while having fun indoors or outdoors.
Stress Relief
Because of the high-energy nature of spinning and cycling, it can trigger an endorphin release that allows you to let go of all the stress of the day and focus on your workout.
Gentle On Your Joints
Cycling is a low-impact exercise which means that it puts little stress on the joints that carry most of your weight, such as your hips, knees and ankles. The movement of cycling also helps with keeping your joints lubricated so pain and stiffness are reduced.
Saves Time
You don't need to worry about hours-long exercise routines when you join a spin class. Save time by getting in a full body workout in just 40mins and feel confident that your body's received the care it needs for the day.
Supportive Instructors and Community
Our instructors live for encouraging and motivating their classes so be prepared to be welcomed, pushed and reach your goals with a supportive community when you sign up for one of our spin classes.
TAKE PART IN OUR SPIN CHALLENGE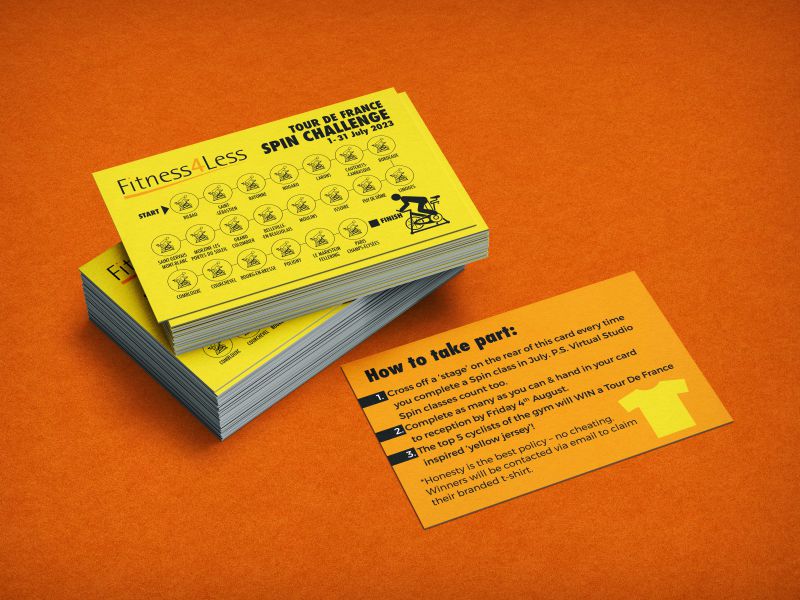 Pick up a 'Tour De France' Spin Challenge stamp card at reception and cross it off every time you complete a spin class in July. Members who complete the most classes this month will WIN their very own Yellow-Jersey-inspired t-shirt!
*Spin Challenge does not apply to Birkenhead members
EXPLORE GROUP CLASSES