When it comes to reaching your fitness goals, the road can sometimes be filled with challenges and can leave you feeling lonely. However, the power of collective energy that you find in group fitness classes can revolutionise your fitness journey. Exercising with others has a transformative impact and we want to help you elevate your fitness experience alongside your community by sharing all the ways group fitness can help you reach your goals.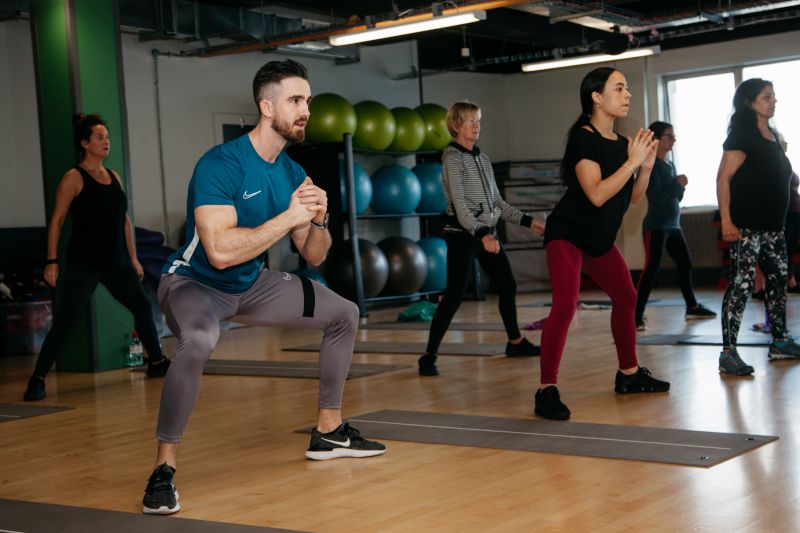 Harnessing Collective Motivation
Being around like-minded people who share common goals has a great impact on your level of motivation. Watching others push themselves, you will naturally find yourself pushing to match your peers and achieve more than you thought possible.
Pushing Your Limits
When you are in a supportive group atmosphere and have the help of expert instructors, it gives you the ideal environment to challenge yourself and unlock your true potential. Whether you choose a HIIT class, a dynamic spin class or a Zumba class, the collective positive energy can nudge you closer and closer to new fitness milestones.
Building Meaningful Connections
While the workouts are great and reaching your goals is brilliant, attending group classes allows you to connect with loads of different people and build meaningful connections, make friends and gain a strong support system to keep you accountable and motivated too.
You Choose Whats Best
Joining the right group fitness class is a breeze with our diverse range of classes to suit every individual and their goals. From
classes
for beginners to seasoned athletes, there is something for everyone in group fitness.
If you are looking for support and motivation to reach your fitness goals and stay accountable for your health then book your spot in one of our classes now!
book a class NoW!