We're hosting an Open Week to showcase our welcoming and friendly atmosphere to the residents of Watford. Pop in at any time from Monday 5th - Sunday 11th October to receive a personalised tour of the gym and a chance to see how we have set up our facility in light of the COVID-19 pandemic.

We've worked hard with our team to get our site completely COVID-Compliant to make all users of our facility feel safe and confident during the time they spend with us. So rest assured – you're in safe hands! Many of our members have already come back to re-start their fitness routines, but we are keen to encourage more of the local community to visit us.
One member, Rebecca, remarked recently;
'"I have absolutely loved being back in the gym. The whole place feels safe and clean. From the new access system to the changing rooms and the sanitising stations throughout, everywhere is COVID safe. The smaller class numbers and the place markings on the studio floor have also made me more comfortable and at ease."
As an organisation, we have 8 key commitments to keep all of our members safe, and we would be delighted to show you how these have been specifically implemented at Watford.
See for yourself how our one-way system works to ensure social distancing is adhered to as you move around the different gym areas.
View our Studio Classes and Timetable which offers a host of new classes in safe numbers to keep members and staff socially distanced.
Learn about how our gym equipment is 'Fogged' twice a day using an anti-viral that kills COVID-19 on contact.
Witness first-hand that we have plenty of sanitising stations across the site to clean equipment before & after usage.
Be briefed on our strict COVID-Compliant 'Member Code of Conduct' which we uphold for every customer at every moment of every day.
See how we offer completely contactless entry to the facility and how you can use our App to judge the best times of the day to visit.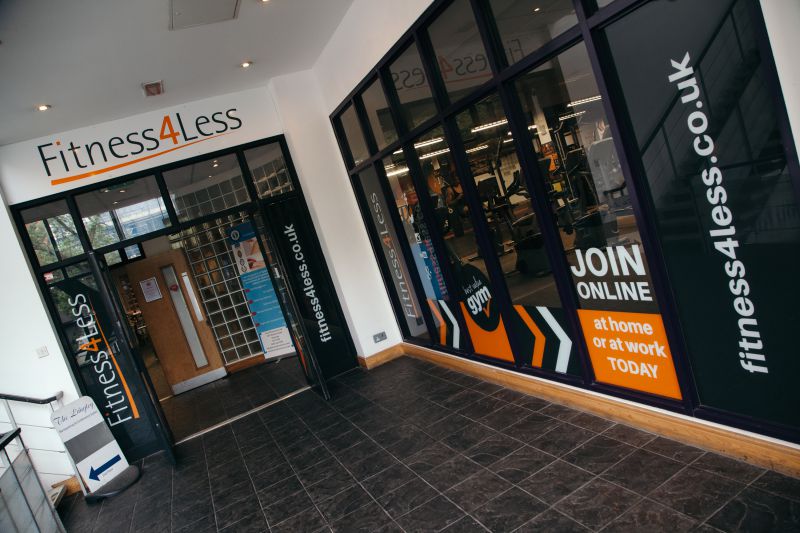 During the Open Week, we will tour you around the facilities, and you are also welcome to arrive dressed for a workout and try out the gym itself. Or, even drop into one of our fantastic classes (if we have space as they are pretty good!) to give you a little taste of what we are about.
Physical activity is so important in building our resilience to infection and disease, and we want to inspire everyone from the local area to come and experience how safe and comfortable it feels at Fitness4Less Watford. Meet our lovely team members and find an exercise programme that can support both your mental and physical health in these very challenging times.
We look forward to seeing you there - click below to message our club manager, Tom, and he will arrange a time that suits your schedule.
I would like to arrange a time to visit Watford Fitness4Less