Refurbishment works are well underway at Fitness4Less New Malden to give the facility a fresh new look. We apologise in advance for any inconvenience caused while the work is progressing, but we promise it will be well worth it in the end.
Our plans to invest in and improve the facilities we offer will be outlined on the notice board next to the changing rooms, so members can see what is happening, but here's an update on how things are going so far, and an indication of what to expect in the coming weeks.
The Swimming Pool
The refurbishment of the ceiling in the swimming pool room has now been completed and the next phase is about to begin. The exciting part is we have expanded these works to encompass some improvements that we had planned for the future, but that we have decided to carry out now. This will require us closing half the men's and women's changing rooms from
27th August until 20th September
. However, it was agreed that it was better to implement the improvements to the pool and changing rooms simultaneously, rather than cause further disruption at a later date.
So, all access to the regular showers, poolside area and Ladies Only gym will be blocked off and closed for the duration of the works and there will be reduced locker capacity. During this period we will try and mitigate the inevitable disruption by fitting two temporary showers in both the women's and men's changing rooms. To avoid congestion, we respectfully ask that members take their showers as quickly as possible, especially in the mornings, to help those people that need to get off to work. We are also planning to get some temporary lockers, which will be situated outside the changing rooms, for those members who just need to store their bags. The toilets will be open as normal.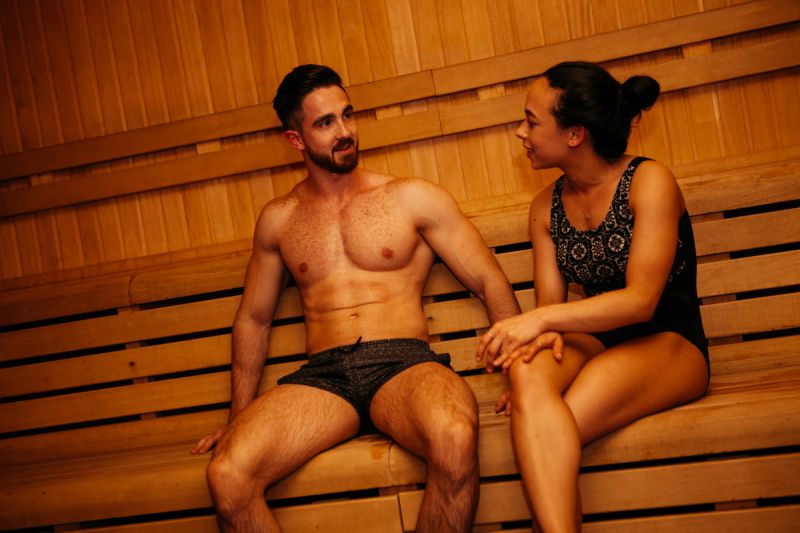 The Men's & Women's Showers
We are delighted to announce that you will soon have completely new, fresh showers to enjoy after your exercise. Work will include: -
• Completely stripping out the existing showers
• A new ventilation system
• The installation of more hygienic resin flooring to replace the tiles
• Premium Whiterock wall cladding to replace the tiles
• New showers
• New ceilings
• New lighting
Walkways To The Pool
These areas will see the following improvements: -
• Resin flooring to replace tiles
• New lighting
• Repainting of walls
• New ceilings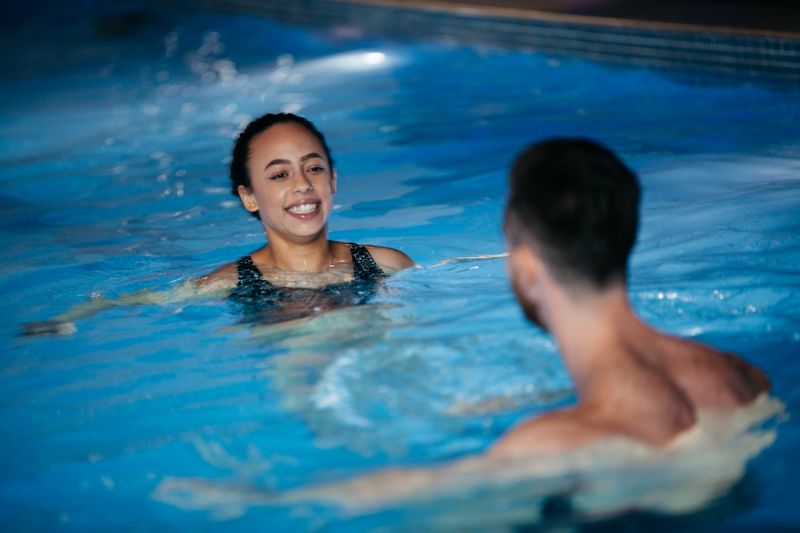 Pool Area
As indicated above, some of the extensive work in the pool area has already been completed, including stripping back the ceilings, rebuilding and re-decorating. We are also about to embark on the following work:
• Stripping out and replacing the sauna/steam room frontage
• Relaying and leveling the flooring poolside
• Installing a hygienic resin floor to replace the tiled floor
• Installing new poolside lighting
• Re-tiling the spa wall area
• Digging under the spa area to repair a leaking pipe joint
• Re-tiling the spa surround
• Replacing all the metalwork around the spa area
Note from the Manager, Pete Evans
, "We greatly appreciate the patience our members have shown while the building works take place and realise that this extra scope of works has delayed the club getting back to normal for longer than first predicted. We didn't take this decision lightly and we feel that for the long term good of the club, we should get all the improvements done at once, rather than having to close the areas again later in the year. We look forward to everything being up and running again by 20th September, in good time for the autumn, when everyone gets down in earnest to resuming their fitness regime after the summer holidays."