As part of our New Year Revitalise, Refresh and Relax campaign, we are giving some lucky members from our Fitness4Less gyms the chance to be mentored by one of our team of professional personal trainers free of charge for three sessions a week over a four week period!

Are you a member of a Fitness4Less gym?
Do you follow us on Instagram? If not, why not give it a try and keep up to date with special offers, competitions, campaigns, freebies and much more!
Are you fairly new to exercise and someone who's never tried personal training?
Would you like to work with one of our fantastic personal trainers three times a week for a whole month absolutely free of charge?
Is there a specific reason you would like help with your fitness – for example, recovery from injury/illness/weight gain?
Are you prepared to share your experiences and your progress in photos and videos on Instagram, Facebook and in vlogs and blogs and to give your feedback and comments in an online diary, to inspire others?

We are looking for applicants from each gym, who will be in with a chance of winning this one-month transformation programme and who meet the above criteria. We are keen to unpick the popular myths about personal training and to demonstrate what a life-changing and fun experience it can be. Our aim is to work with our chosen club winners to de-mystify personal training and show how it works and that it really is for everyone.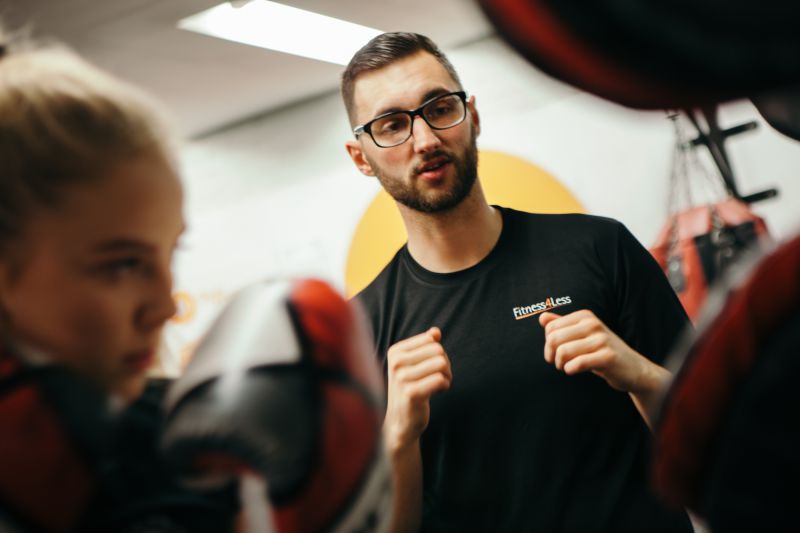 We hope that the members across the Fitness4Less Group, who win this free 4 week Personal Training Programme, will see the benefits of working with a PT in terms of added motivation and direction, more effective workouts, extra variety, the chance to try new methods and ultimately, in getting expert help in working towards the fit, healthy body they deserve, as efficiently and safely as possible. As well as kick-starting their own fitness, we hope they will get across to others what personal training entails and encourage them to give it a try. If you are a member of one of our Fitness4Less gyms and follow us on Instagram, we need your help in achieving this.
We are looking for Fitness4Less members to benefit from this chance to try personal training, so if you need extra help in reshaping your health and fitness, then follow us on
Instagram
today where you will find out how you can apply to be in with a chance of winning this fantastic transformation package, plus lots more exciting club news, competitions and prizes. At the end of this promotion, we will be offering a special deal on personal training - so keep your eyes peeled on our social media pages!
Follow us on Instagram now!
See our terms and conditions below - Good Luck!
Competition Terms and Conditions
• You must be a current Fitness4Less Member to enter • This competition is running across both Instagram and Facebook• Entries will be accepted until midnight Sunday 17th February 2019• The 3 free personal training sessions per week will run across 4 weeks from 1st – 31st March 2019. The 3 sessions must be taken each week. They cannot be held over to the following week and all PT sessions must be completed by 31st March 2019. It is each winner's responsibility to ensure that these sessions are booked and take place. • To enter, simply tell us on our Instagram or Facebook competition post or Direct Message us why you need help from one of our Personal Trainers to revitalise and transform your fitness. • Club winners will be selected by their club team and contacted directly by their club team by 28th February 2019 to arrange a meeting with their Personal Trainer.• By taking part in this competition you are agreeing to assist with the education of fellow members and non-members by allowing some of your workouts or sections of your workouts to be filmed and photographed. You are also agreeing to give your personal feedback of the process and its effect on your wellbeing, health and fitness. By participating you are allowing material to be used on our website, social media platforms and marketing materials. • This competition is NOT taking place at Fitness4Less New Malden.