!— Facebook Pixel Code —> <!— DO NOT MODIFY —> <!— End Facebook Pixel Code —>
<< back to blog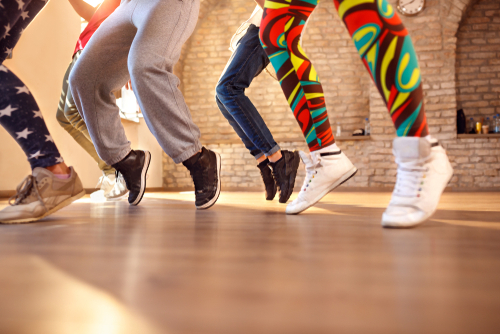 Popular Myth 3: You Need To Be Fit Already To Attend Fitness Classes
Many people may be reluctant to join fitness classes, as they are worried that they'll be full of super-fit, experienced athletes (the sort of people you see in promotional videos), who know exactly what they are doing, and that it will be impossible to keep up with them.

The truth is that classes are designed for everyone, from absolute beginners to more experienced gym-goers. Our teachers are trained not only to ensure that participants work out safely and effectively, but also to encourage and support people at all levels of ability.

Many people start classes without any prior knowledge of what to do, and it may be a good idea to take along a friend, family member (or even someone you know from our gym team!) for moral support if you're nervous. No-one will be looking at you or criticising your performance – they'll be far too busy concentrating on their own workout!

We can promise that the atmosphere in our classes is non-judgemental, friendly and considerate, so don't be put off by your own perceived shortcomings. It's fine to just start by doing as much of the class as you can manage. Just take things at your own pace - it's not a competition! Take water breaks and march on the spot or just keep moving a bit if you get fatigued. After all, everyone has to start somewhere; you've nothing to lose, so why not give classes a try!