If you're embarking on week 3 of our special six-week Sprint Start gym membership, you're almost half way through. We hope the time has flown by, that you're really enjoying your visits to the gym and that you're already feeling the benefits of taking time out to make a serious commitment to your personal fitness. You may have a few aches and pains, but these are just evidence that you're working hard to make your body stronger, healthier and more flexible.
You may feel that you've made a good start but would now appreciate a bit of expert guidance. As well as taking part in a variety of our free classes, you could also try some of our short workshops, where one of our instructors demonstrates how a particular item of kit works and how to use it effectively. You can try things yourself, ask questions and get professional advice, so they're very worthwhile.
We hope that you opted to include personal training in your Sprint Start package. If not, it may be something you might like to consider in the future. Personal training is not as expensive as you may think, especially if you join up with a friend or two and share the cost. This is something that you could negotiate with one or two of our personal trainers – all their contact details can be found on our website
fitness4less.co.uk/training/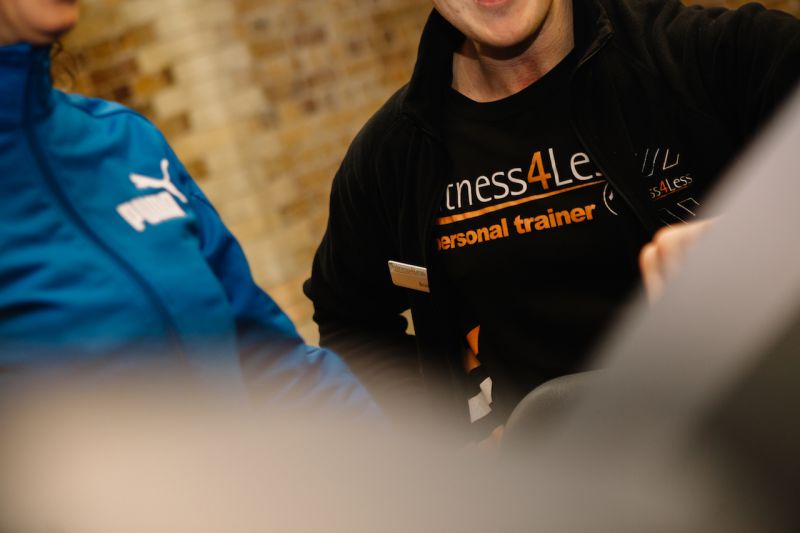 A personal trainer can make all the difference to your motivation and determination to stay the course. When choosing a trainer you should consider your individual needs and whether you need gentle encouragement and support or a more direct, inspirational approach. Maybe you're looking for an expert on weight loss or muscle building. Perhaps you'd prefer a PT who uses tried and tested exercise methods or you'd rather employ someone who's expert in new and innovative training techniques? Whatever your requirements, a good PT is worth his or her weight in gold, and here are just some of the benefits they can offer:-
•
Expertise
– all our PTs are well qualified and experienced and can teach you the right exercises to get results and avoid injury.
•
Goal Setting
– a personal trainer can assess your current fitness level and your potential and set goals that are within your physical capability, but that challenge you too.
•
Advice
– a PT can devise an exercise and healthy eating plan, tailor-made to suit your age, physical abilities and physique and will help you maximize your time at the gym and achieve your fitness goals.
•
Motivation
– a PT can give you that extra push you may need. Because you're paying for their advice, you're more likely to try hard and gain a sense of achievement as you progress.
•
Fun!
– the variety of challenges that a good PT can set you will beat the boredom and monotony of trying to work out on your own. They will become a friend and ally in your fitness journey and you will look forward to the personal attention and positive feedback they can offer.