The award-winning budget gym chain, Fitness4Less, is currently looking to recruit a number of self-employed personal trainers to join the friendly teams at its eleven sites nationwide.
Fitness4Less clubs all feature spacious gyms fitted with the latest professional equipment, airy studio spaces, separate spin bike studios and generous free weights areas. Most also offer a ladies-only gym and some include a Prowler running track and/or swimming pool. A large number and variety of instructor-led fitness workshops and classes are provided each week, included in the cost of membership. Members can also purchase personal training from a bank of self-employed fitness instructors working within the clubs, and we are currently recruiting suitably qualified people to add to these teams.
Successful applicants will benefit from the chance to run their own personal training business within a very successful health club, without the investment costs and overheads associated with running a gym. A moderate rental fee is payable to the club monthly by direct debit. However, as a personal trainer based at Fitness4Less, you will benefit from a captive market of thousands of club members, and you can also bring your external clients to train in the gym. We can help with marketing initiatives and give assistance in finding clients, so you should quickly establish a profitable business, if you are prepared to work hard. We offer all new club members a free half-hour taster session with a personal trainer – an ideal opportunity to recruit potential clients.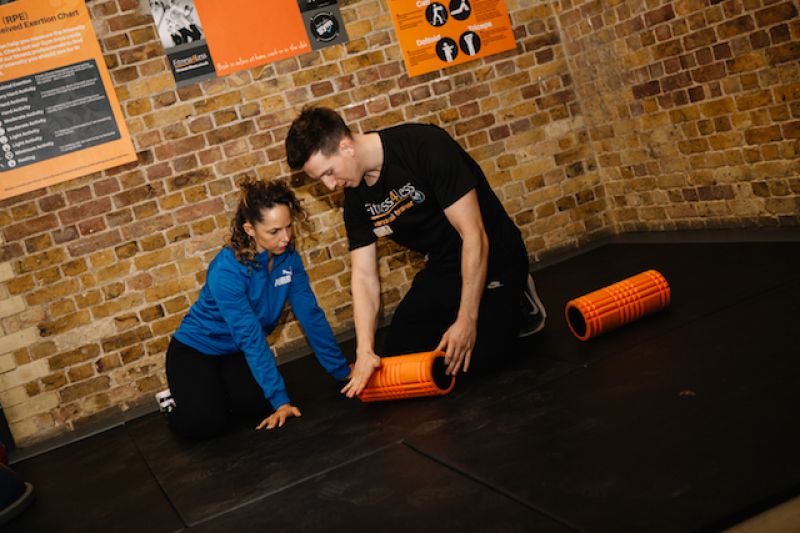 Any income generated is yours to keep, although of course, as a self-employed person, you are responsible for paying your studio rental fee, filing your own tax returns and paying your own expenses and insurance premiums etc.
Applicants must provide Fitness4Less with the following documentation:
• Certification to prove they hold a Level 3 Personal Training qualification.
• A copy of their self-employed tax code notification from HMRC.
• Proof of valid and up-to-date £2m public liability and £1m professional indemnity insurance cover.
As part of the fitness team, you will also benefit from ongoing training and the possibility of adding to your qualifications.
If you are interested in working as a self-employed personal trainer at Fitness4Less, please email your CV and a covering letter, explaining why you would like to work at the gym, for the attention of the Club Manager. Those applicants that successfully pass the initial CV screening will be invited to attend a face-to-face interview in due course.
Clubs currently recruiting trainers include:
Colchester - email
Colchester
Southwark - email
Southwark
Sutton - email
Sutton
Northampton - email
Northampton
Worcester - email
Worcester